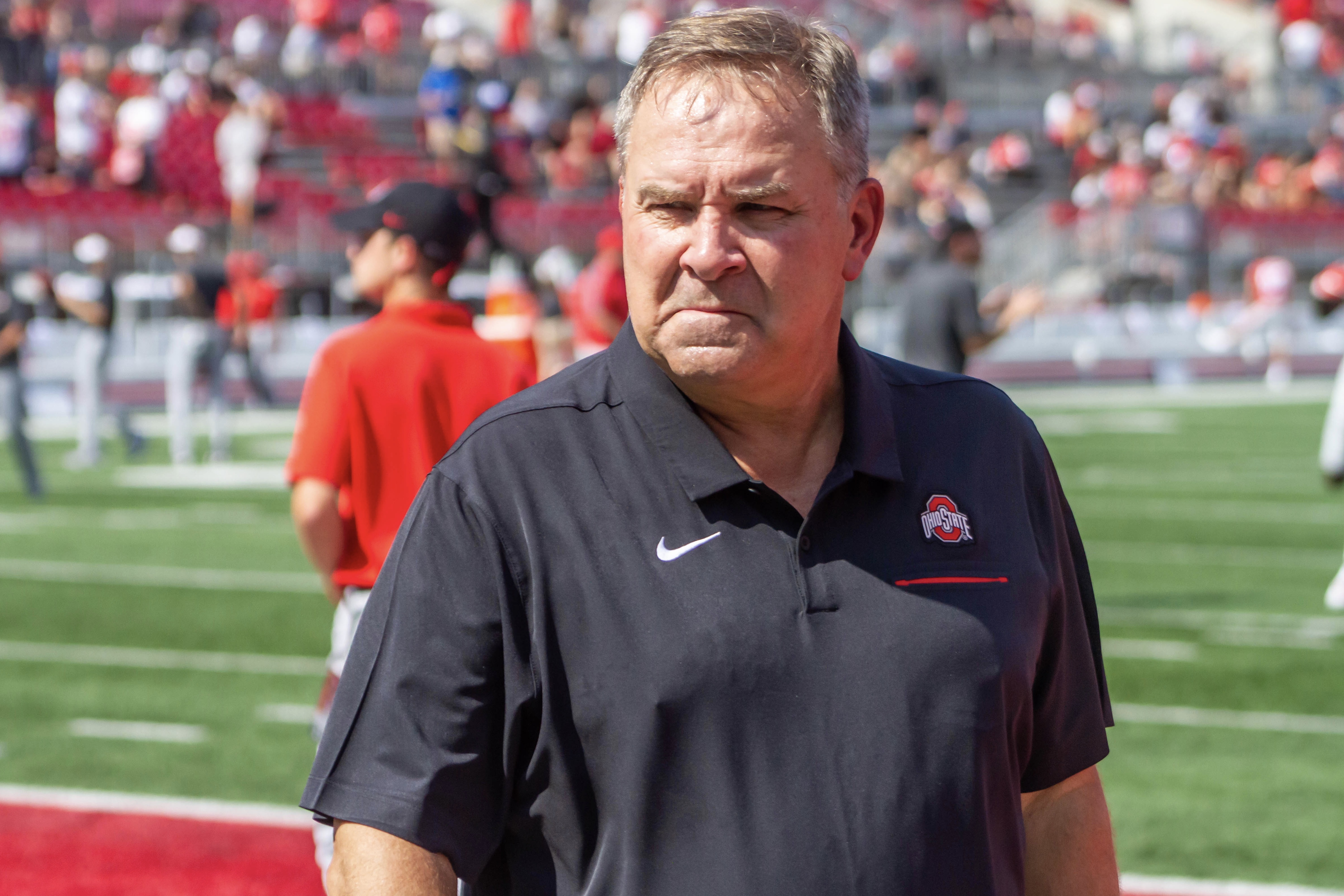 Ohio State offensive coordinator and tight ends coach Kevin Wilson will become the next head coach at Tulsa after six seasons with the Buckeyes.
As first reported by KJRH Tulsa's Cayden McFarland, Wilson will take over for a Golden Hurricane program that went 5-7 in 2022, with a 3-5 mark in the American Athletic Conference. This will be the second time Wilson has served in a head coaching role as he was the head man of the Indiana football program from 2011-16, before becoming offensive coordinator at Ohio State.
During his time with the Buckeyes, Wilson led several top-tier offenses — as Ohio State finished in the top 10 in total offense in each of his six seasons with OSU. The Scarlet and Gray also boasted top-10 finishes in scoring offense in five of his six campaigns in Columbus, as the Buckeyes finished 11th (41.0 points per game) in 2020.
In 2021, Ohio State's offense under Wilson led the nation in total offense (561.5 yards per game) and scoring offense (45.7 points per game). The Buckeyes saw their offensive totals dwindle this season, averaging 492.7 yards per game (sixth in the nation) and 44.5 points per game (second in the nation).
Prior to coaching at Indiana, Wilson spent eight years at Oklahoma, where he served in a variety of roles including offensive coordinator, offensive line coach and tight ends/fullbacks coach. Wilson also held offensive coordinator jobs at Northwestern and Miami (OH).