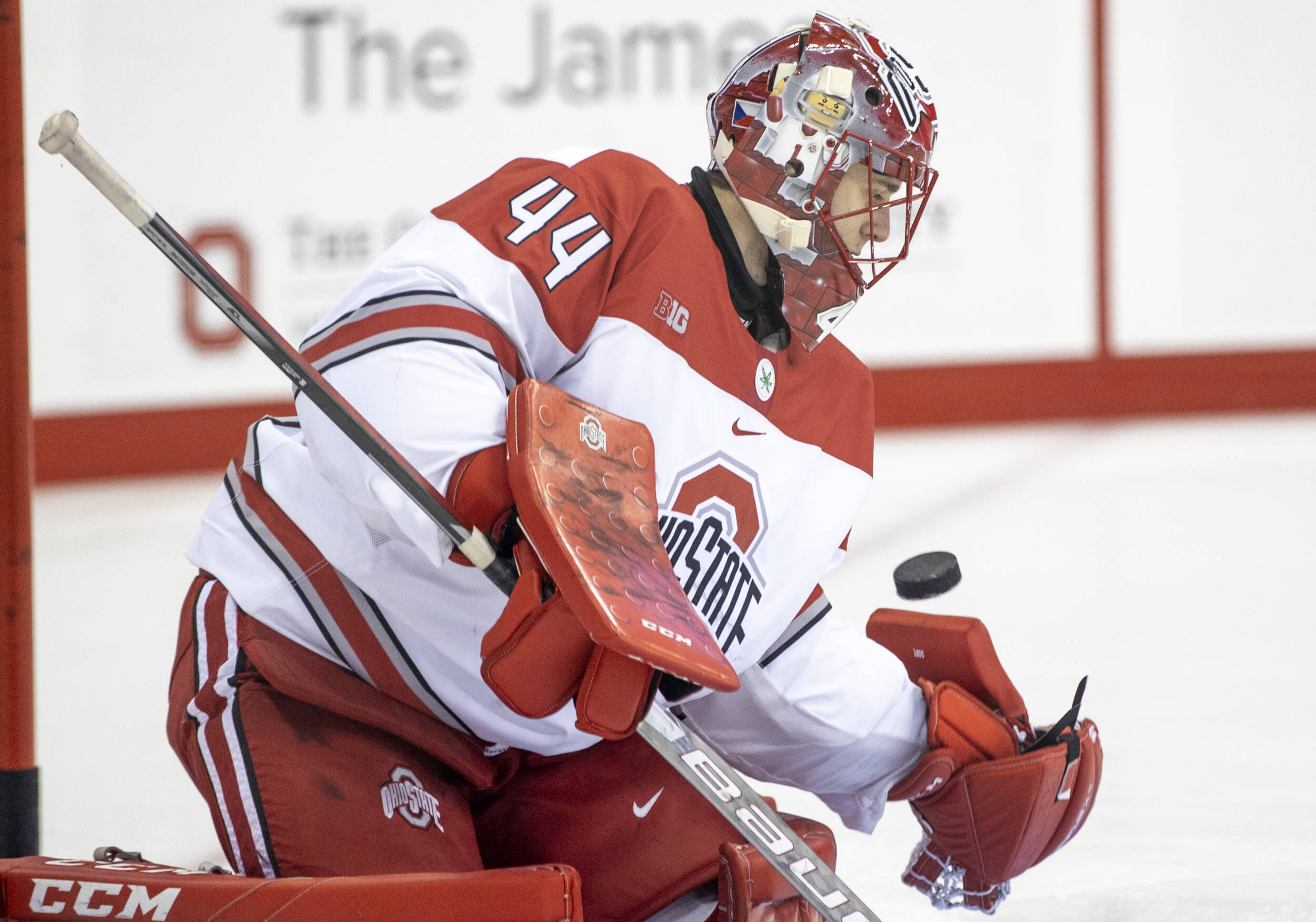 Ohio State men's hockey goaltender Jakub Dobeš was named among the 11 semifinalists for the Mike Richter Award, the Hockey Commissioners Associate announced on Feb. 22. The award goes to the nation's top netminder, with finalists named in mid-March and the winner selected in April during the Frozen Four.
Dobeš is a rare inclusion on the list as the only freshman, one of only two Big Ten products, and just the third Buckeye to earn inclusion since the foundation of the award in 2014, joining Sean Romeo (2018) and Tommy Nappier (2019). This group was narrowed down from a selection of 35 players on a watch list.
The Czech Republic product has played in 32 games for the Buckeyes with 31 starts. He holds a 20-10-2, a 2.22 goals-against average and a .933 save percentage, helping to lead Ohio State back into Big Ten contention. He's fourth nationally and first in the Big Ten in save percentage, while his 961 saves lead the NCAA.
He and the Buckeyes will return to the ice for the Big Ten quarterfinals in Value City Arena March 4-6.