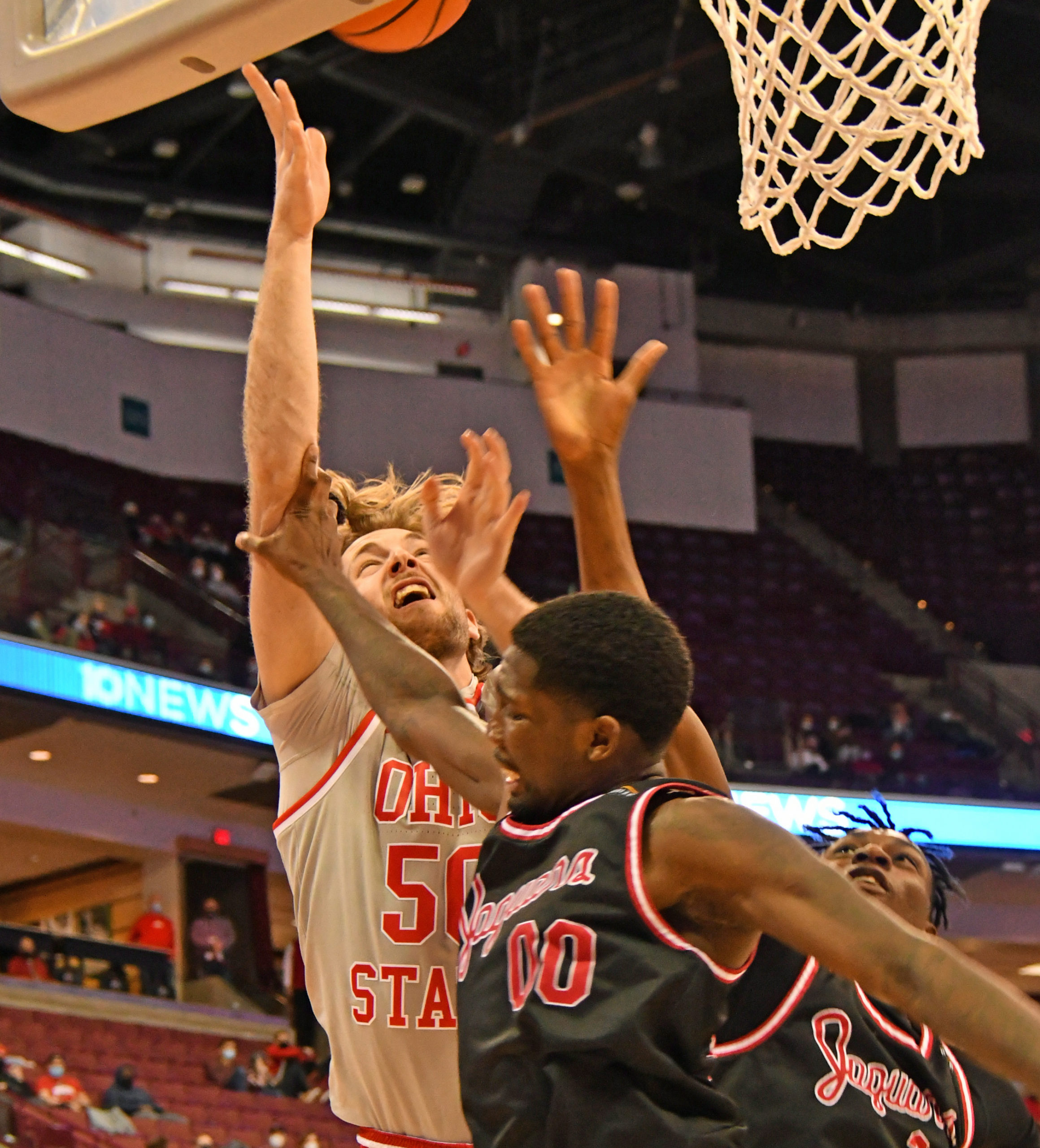 Ohio State's previously scheduled matchup with Nebraska on Jan. 22 has been canceled after a COVID outbreak within Nebraska's program. According to an Ohio State spokesman, the two teams are working with the Big Ten for a potential makeup date, but as of Jan. 20, the Buckeyes are without plans to schedule a new opponent for the upcoming weekend.
The Cornhuskers, per a school release, fell below the Big Ten roster minimum requirement of seven players because of positive tests within the program. Ohio State, which had similar issues in December and didn't play for 22 days after a win over Wisconsin on Dec. 11, has reported no such problems and is proceeding as an eligible team until further notice. This does mark a fourth dropped game for the Buckeyes this season, which they had already started to try to make up for with an impromptu matchup against IUPUI on Jan. 18 – an 83-37 win for OSU.
With this cancelation, Ohio State's next game, barring an extremely quick turnaround to find a new opponent, will tip off against Jan. 27 against Minnesota, in Minneapolis. The Nebraska game was set to be the final leg of a three-game home stretch, after the Buckeyes claimed victories in the opening pair against Penn State and IUPUI. Ohio State knocked off Nebraska in Lincoln on Jan. 2 and was looking to sweep the season series.