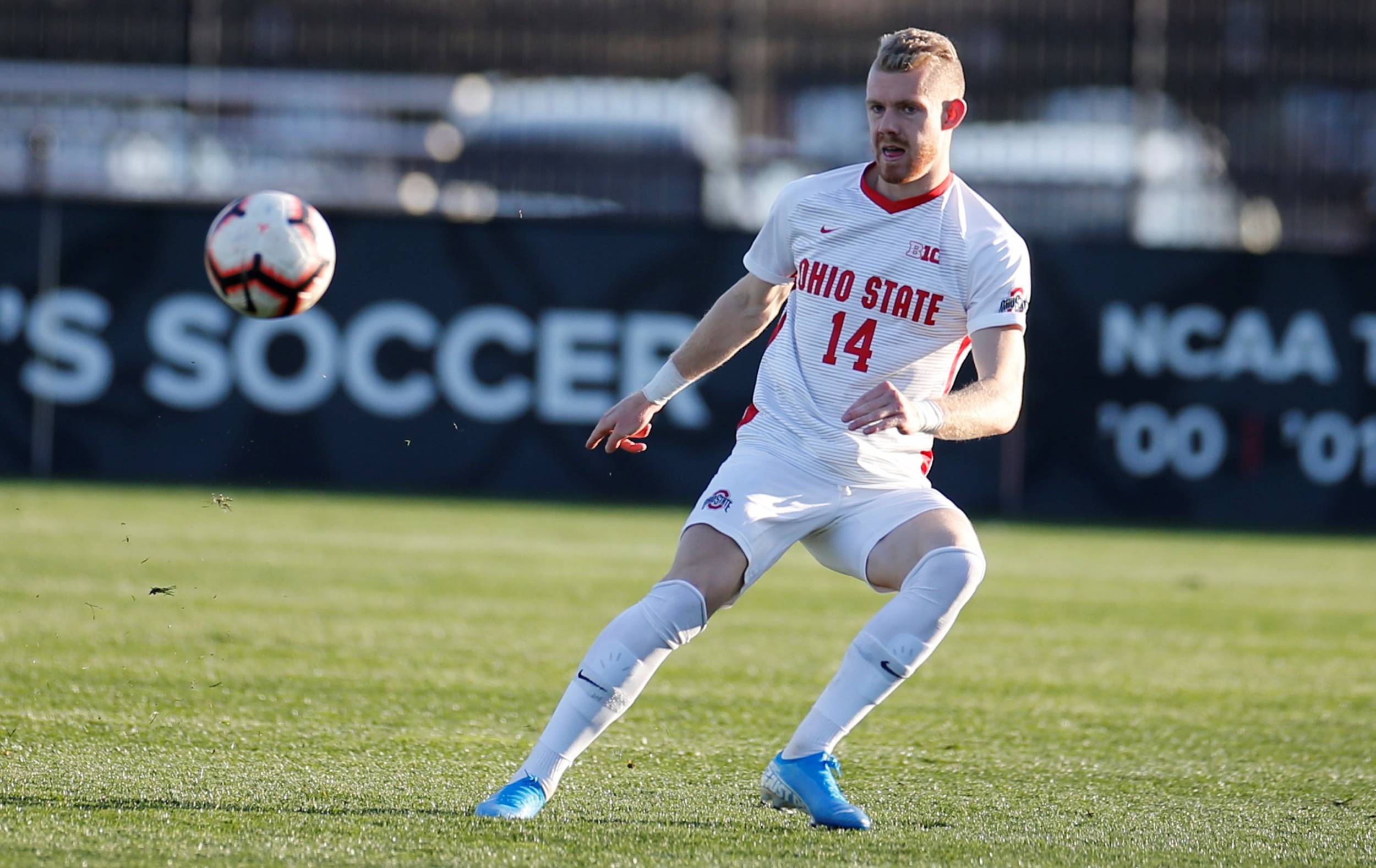 A trio of Ohio State men's soccer standouts were honored by the Big Ten in its annual post-regular season awards ceremony, as freshman midfielder Laurence Wootton was named Big Ten Freshman of the Year and selected to the all-freshman team, joined by fellow midfielder Parker Grinstead. Meanwhile, senior defender Mitch Bergman was given Ohio State's Big Ten Sportsmanship Award Honoree.
A native of Halstead, England, Wootton was also selected to the All-Big Ten first-team following a spectacular opening season in Columbus. He started all nine games for the Buckeyes this season and led the team in in shots with 12. He racked up four points with a game-winning goal against Michigan State and two assists on the year. TopDrawerSoccer ranked him No. 4 on its freshman list and said that he's "one of several internationals to dot the list, and he's proven to be quality at Ohio State."
Grinstead leads the team with eight points, three of which are goals (another team-high). He's started four games but has come on as a super-sub in another five. The two look to be a lethal pairing for the Buckeyes moving forward.