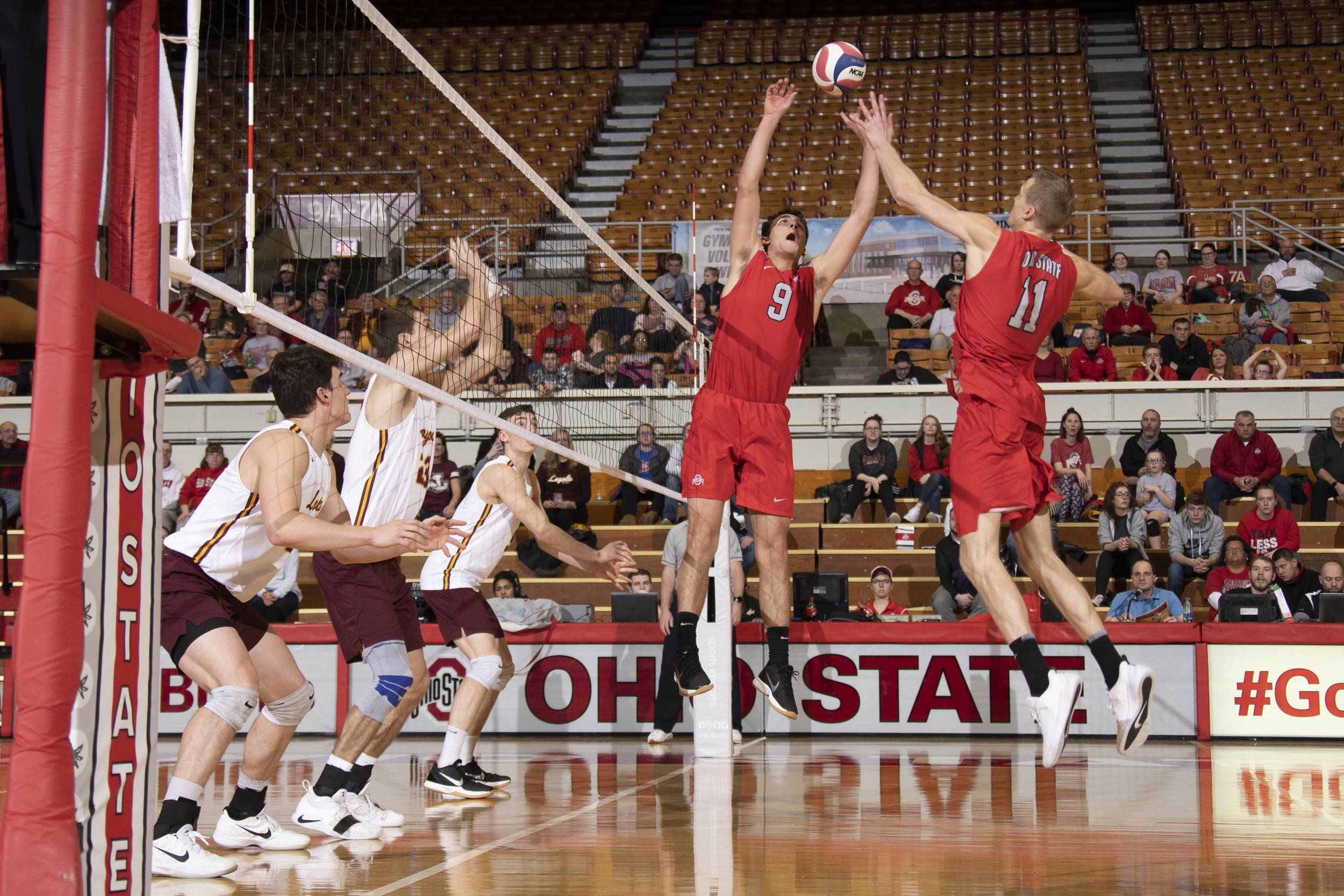 Ohio State men's volleyball standout Luke Lentin and associate head coach Hudson Bates will represent the Buckeyes at the 2021 U.S. Collegiate Beach National Team (BCNT), the school announced June 4.
Lentin, a rising senior for the Buckeyes, was one of 13 men's collegiate volleyball players selected to the team, alongside a 13-person women's team. He'll report, along with his teammates, to a training block in Huntington Beach, Calif., June 21-26. It'll serve as a bit of a homecoming for the Buckeye setter, who came to Columbus by way of La Jolla, Calif.
He's served as a constant for the Buckeyes during a difficult coaching transition to new head coach Kevin Burch, who just concluded his second season at the helm. He's played in nearly 40 matches, earning captaincy and racking in honors as a Big Ten Distinguished Scholar, being picked to the academic all-Big Ten team and the MIVA academic all-Conference team. He's also an Ohio State scholar-athlete.
He had 99 assists for the Buckeyes in 2021, third-most on the team, though he served in more of a support role.
Bates, meanwhile, came to Ohio State with Burch and serves as the team's recruiting coordinator. He has plenty of experience with this real, having played on the 2010 U.S. National Beach Team.