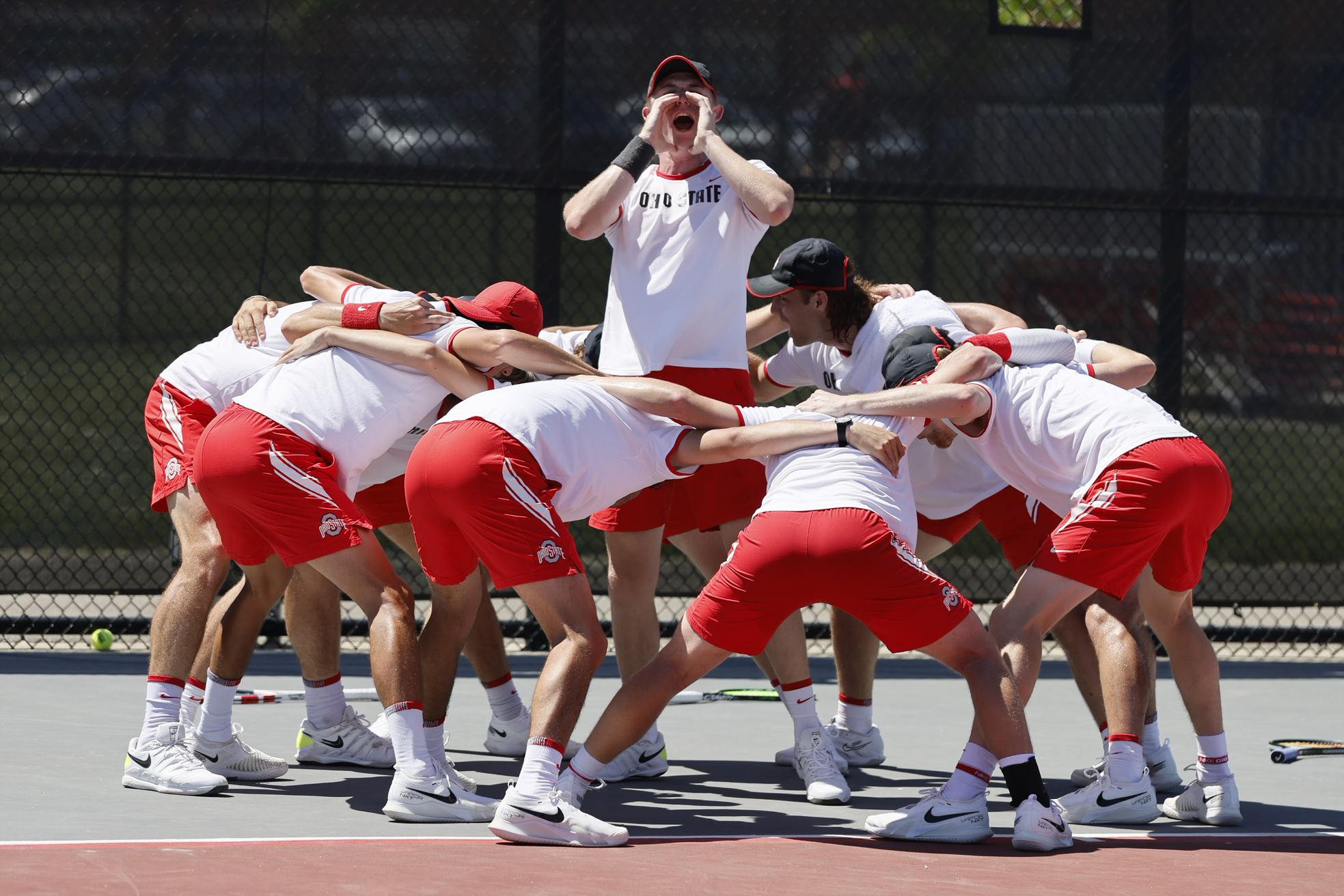 The No. 4-seeded Ohio State men's tennis team took advantage of an early lead over No. 13 USC to secure a 4-2 win in the NCAA super regional on Saturday.
Ohio State won the first two points in doubles, with Andrew Lutschaunig/Justin Boulais and Cannon Kingsley/JJ Tracy both winning 6-1. Boulais then took the first singles point of the match, defeating the Trojans' Ryder Jackson 6-4, 6-1, to give the Buckeyes a 3-0 lead.
USC's Lodewijk Weststrate earned the first point of the match for the Trojans, defeating James Trotter 6-0, 6-4. USC appeared to be building some momentum after Stefan Dostanic took the first set against Kingsley in singles, but Kingsley responded to win the next two sets and take the point, pushing Ohio State's lead back to 4-1.
After the Trojans picked up another point in singles, with Bradley Frye – ranked Np. 105 – upsetting OSU's 13th-ranked Matej Vocal, 5-7, 6-4, 6-2, Ohio State's Jake Van Emburgh closed the match by defeating Ryan Colby in three sets, 4-6, 6-4, 6-4.
Tracy was up but left unfinished against Wojciech Marek, and Vocel/Robert Cash dropped the first set to USC in doubles but left unfinished.
This will be the 14th appearance for the Buckeyes in the NCAA quarterfinals. With the victory, Ohio State will go on to face No. 5 Michigan in the quarterfinals at 8 p.m. on Thursday, May 19, in Champaign, Ill. The winner will go on to face either No. 1 TCU or No. 8 Kentucky in the semifinals.