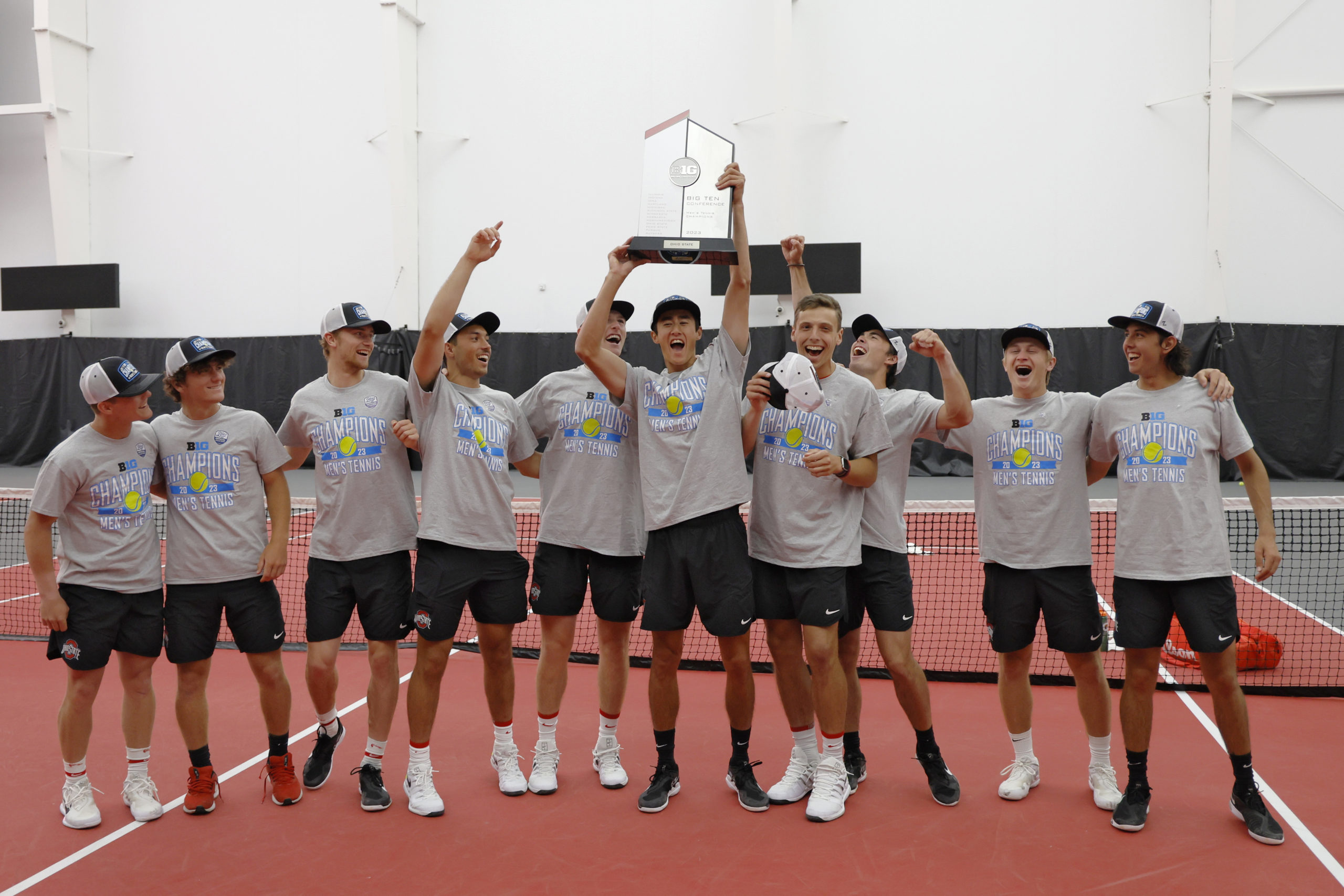 For the 17th straight year, Ohio State men's tennis is atop the Big Ten conference.
Having already clinched a share of the league's regular season title against Purdue Friday, the Buckeyes returned to the Ty Tuckey Tennis Center and swept Indiana 7-0 on senior day to finish a perfect 9-0 in conference play and take the crown.
OSU didn't so much as lose a set against the Hoosiers. Two of its ranked doubles pairings, No. 14 Andrew Lutschaunig/James Trotter and No. 32 Robert Cash/Justin Boulais, won their respective matches 6-0 and 6-2 to put the team ahead 1-0 going into singles play.
There, each of the six individuals in the Buckeyes' lineup picked up straight-set victories in the best-of-three format. The team's four ranked singles players, each of whom are in the top 40 nationally, improved upon their records as postseason play opens next week.
No. 16 JJ Tracy, the highest-ranked racket-wielder on the team, improved his record to 24-6 on the year with a win over Indiana's Luka Vukovic. No. 20 Cannon Kingsley and No. 29 Trotter each dominated their respective opponents, each losing a combined three games across two sets, while No. 38 Justin Boulais won 7-5, 6-1.
Cash, a senior and native of Ohio, is still enjoying the best record on the team for the season. After defeating the Hoosiers' Jagger Saylor 6-3, 6-0, his record stands at 16-1.
Ohio State's team record jumped to 26-2 on the season, and it is ranked No. 2 in the nation according to the ITA men's tennis poll. The Buckeyes' season continues with the Big Ten Tournament on April 28.