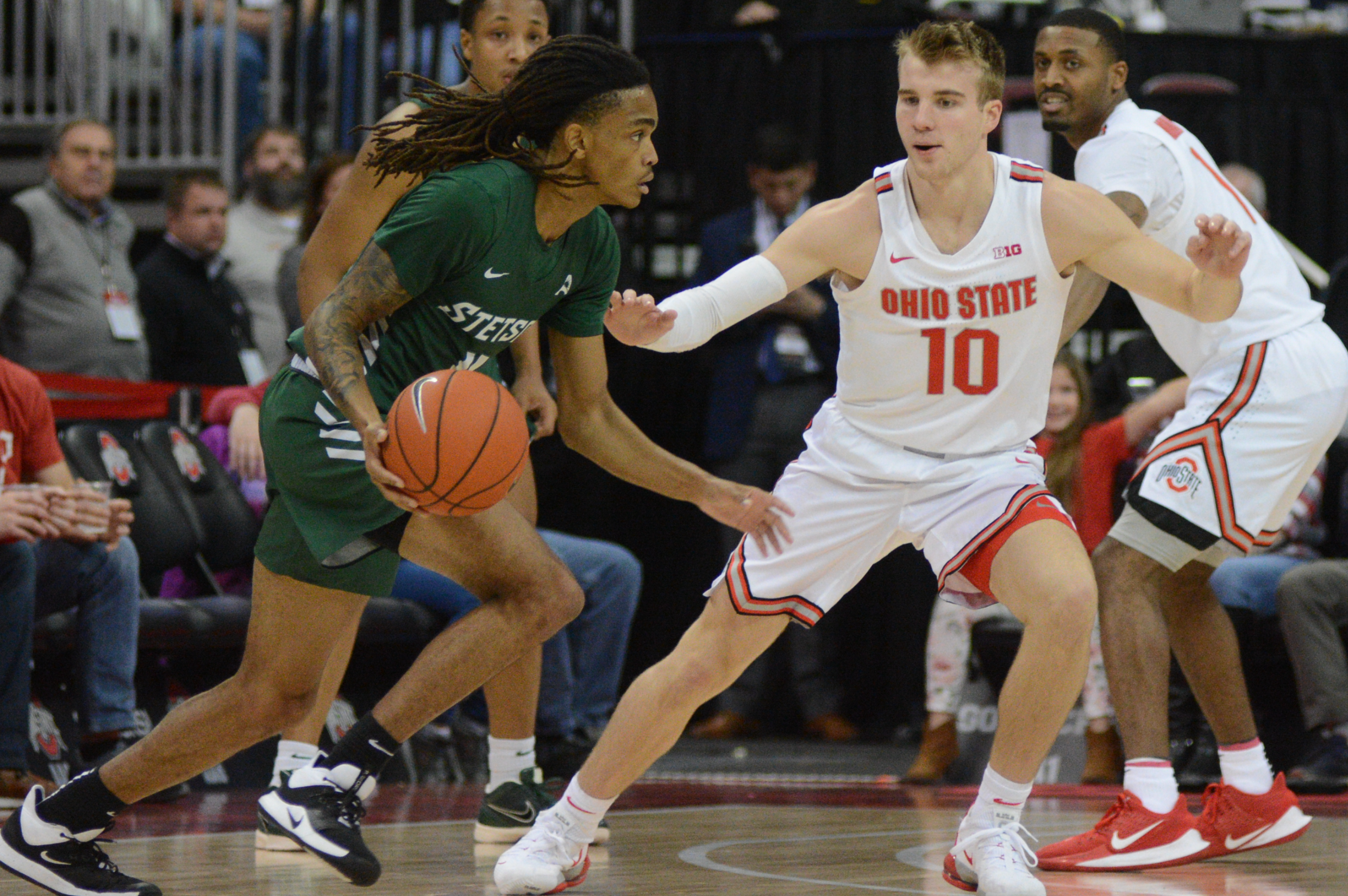 The Ohio State men's basketball team (5-0) remained at No. 10 in the Associated Press Top 25 Poll with blowout victories against Stetson and Purdue Fort Wayne.
Future opponents for the Buckeyes in the top 25 include No. 3 Michigan State, No. 5 Maryland, No. 6 North Carolina and No. 9 Kentucky, with No. 22 Villanova representing the only ranked team Ohio State has played yet, resulting in a 76-51 win.
Duke received the No. 1 ranking ahead of Louisville, Michigan State, Kansas, Maryland, North Carolina, Virginia, Gonzaga, Kentucky and Ohio State.
Other Ohio State opponents who received votes include Michigan (12), Penn State (10), Purdue (10), Wisconsin (4) and Cincinnati (3), who fell 64-56 to the undefeated Buckeyes.
The Scarlet and Gray return to the historic St. John Arena for an intrastate matchup with Kent State at 6:30 p.m., Monday, Nov. 25.