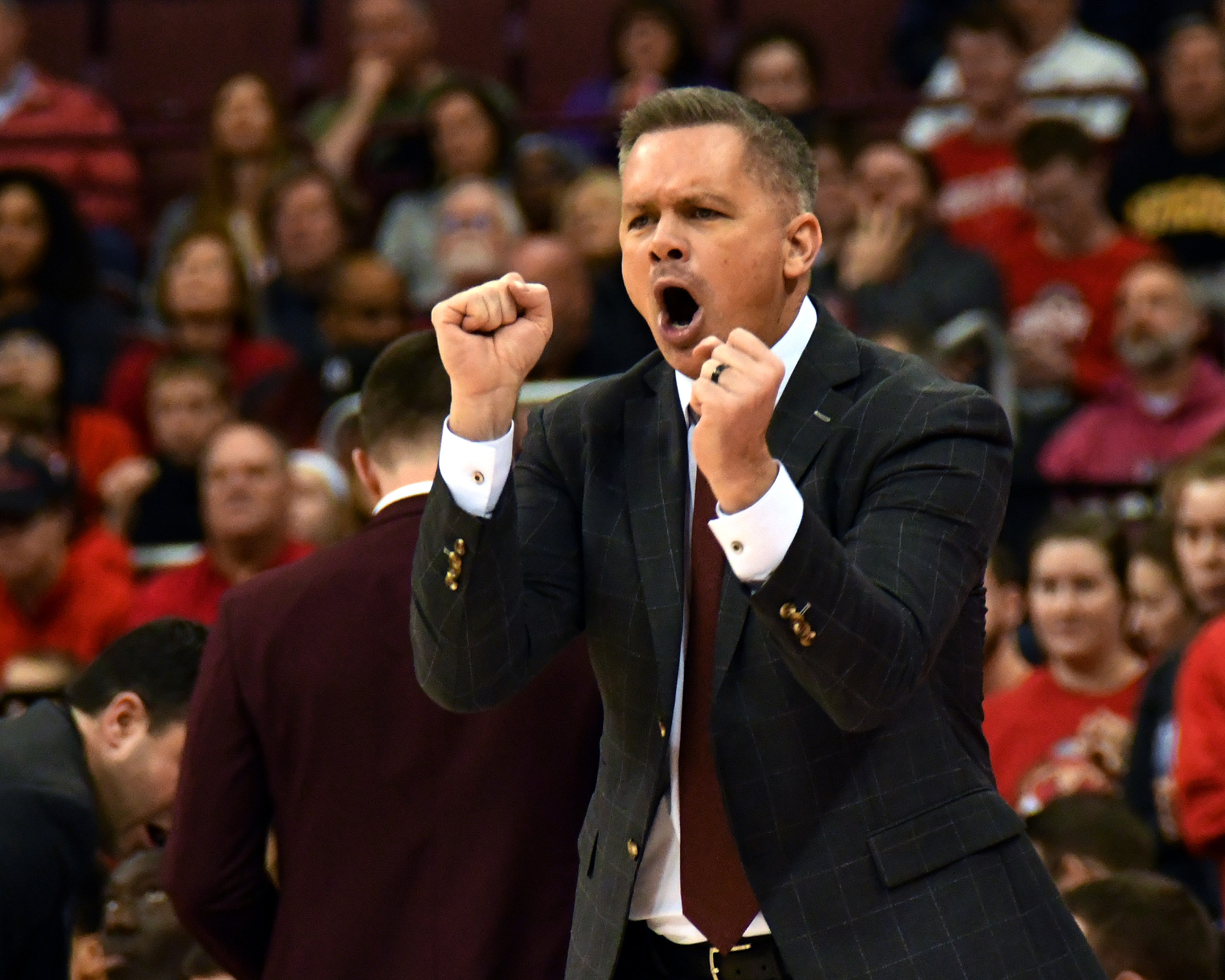 The Ohio State men's basketball team returned to the Associated Press Top 25 Poll for the first time since dropping out on Jan. 20, coming in at No. 25. 
The Buckeyes bounced back from a mid-season skid that dropped them out of the top 25 with six losses in seven games, winning of five of their past six contests. They have taken down Northwestern, Indiana, Michigan, Rutgers and Purdue while only losing to Wisconsin on the road during the turnaround stretch.
Ohio State remained out of the top 25 for four straight weeks. And in the previous poll, only two voters ranked the Scarlet and Gray, with Kansas City Star reporter Jesse Newell putting them No. 13 and LA Daily News reporter Scott Wolf placing them at No. 25.
A handful of ranked teams have lost to Ohio State this season, with a few others getting the upper hand on the Buckeyes. Chris Holtmann's squad knocked off No. 10 Kentucky, No. 12 Villanova, No. 28 Michigan, No. 32 Cincinnati and No. 37 Rutgers, and split the season series with No. 9 Penn State. 
No. 7 Maryland and No. 17 West Virginia bested the Buckeyes earlier in the season, while matchups with No. 20 Iowa, No. 27 Michigan State and No. 34 Illinois await, along with a rematches with the seventh-ranked Terrapins and the No. 28 Wolverines. 
The next game for Ohio State comes against Iowa at 7 p.m. Thursday, Feb. 20 on ESPN in Iowa City, Iowa. The Buckeyes will return for a home matchup with Maryland on Sunday, Feb. 23 before the release of the next AP poll.
Below is the entire AP Top 25 Poll for men's basketball, including the other teams receiving votes at the bottom:
AP TOP 25 POLL
WEEK 16:
Released February 17
RANK
Team
Previous Rank
Points
1

Baylor

 (23-1)

1
1,559
2

Gonzaga

 (26-1)

2
1,518
3

Kansas

 (22-3)

3
1,434
4

San Diego State

 (26-0)

4
1,404
5

Dayton

 (23-2)

6
1,294
6

Duke

 (22-3)

7
1,285
7

Maryland

 (21-4)

9
1,194
8

Florida State

 (21-4)

8
1,088
9

Penn State

 (20-5)

13
1,024
10

Kentucky

 (20-5)

12
1,011
11

Louisville

 (21-5)

5
837
12

Villanova

 (19-6)

15
824
13

Auburn

 (22-3)

11
818
14

Oregon

 (20-6)

17
742
15

Creighton

 (20-6)

23
718
16

Seton Hall

 (18-7)

10
672
17

West Virginia

 (18-7)

14
552
18

Colorado

 (20-6)

16
501
19

Marquette

 (17-7)

18
404
20

Iowa

 (18-8)

21
254
21

Butler

 (19-7)

19
242
22

Houston

 (20-6)

20
237
23
BYU

 (21-7)

188
24

Arizona

 (18-7)

102
25

Ohio State

 (17-8)

95
Others receiving votes:
Texas Tech 92, Michigan State 87, Michigan 83, LSU 55, Rhode Island 39, Virginia 32, Cincinnati 14, Stephen F. Austin 14, Illinois 12, Northern Iowa 9, Utah State 8, Rutgers 6, Florida 6, East Tennessee State 5, Saint Mary's 4, Tulsa 3, Richmond 3, SMU 2, New Mexico State 2, Wright State 1, Arizona State 1