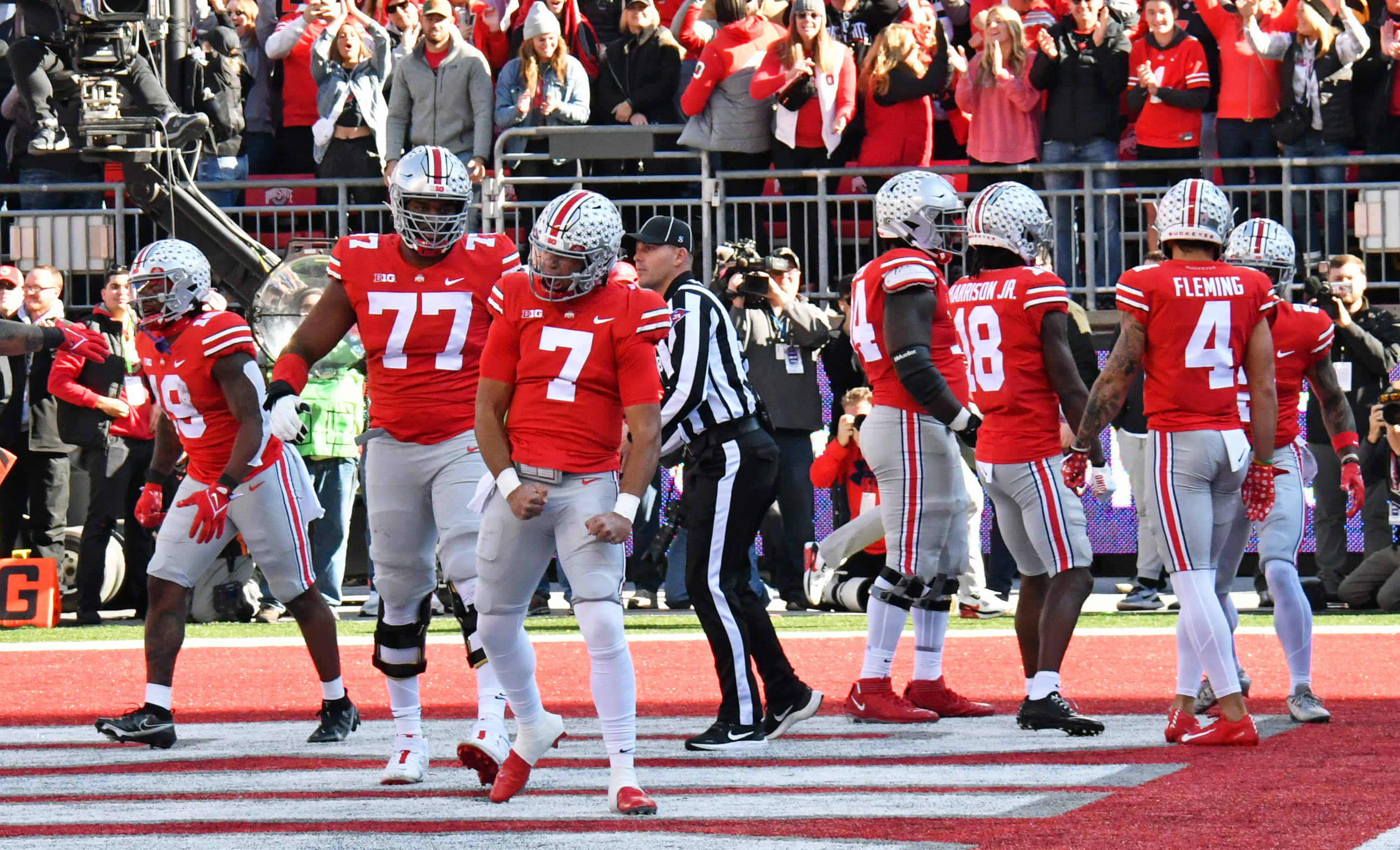 The College Football Playoff selection committee announced Sunday that Ohio State (11-1) has made the College Football Playoff as the No. 4 seed.
The Buckeyes will match up with No. 1 Georgia in the Peach Bowl, while No. 2 Michigan and No. 3 TCU will head west for the Fiesta Bowl. Both games will be played on Dec. 31, with start times yet to be announced.
Following a loss to Michigan in Ohio State's season finale, it needed some luck during conference championship week for a potential berth in the College Football Playoff, and everything that needed to go the way of the Buckeyes – including losses by USC and TCU – happened, resulting in the Buckeyes sneaking in at No. 4.
This will be the first appearance for Ohio State in the Peach Bowl and only the second meeting between Ohio State and Georgia, the first coming in a 21-14 win for the Bulldogs in the Citrus Bowl on Jan. 1, 1993.
This is also the fifth time Ohio State has made the College Football Playoff, and just the second time the Buckeyes entered as the No. 4 seed, the other instance being in the 2014-15 season when the Buckeyes went on to win the national championship.