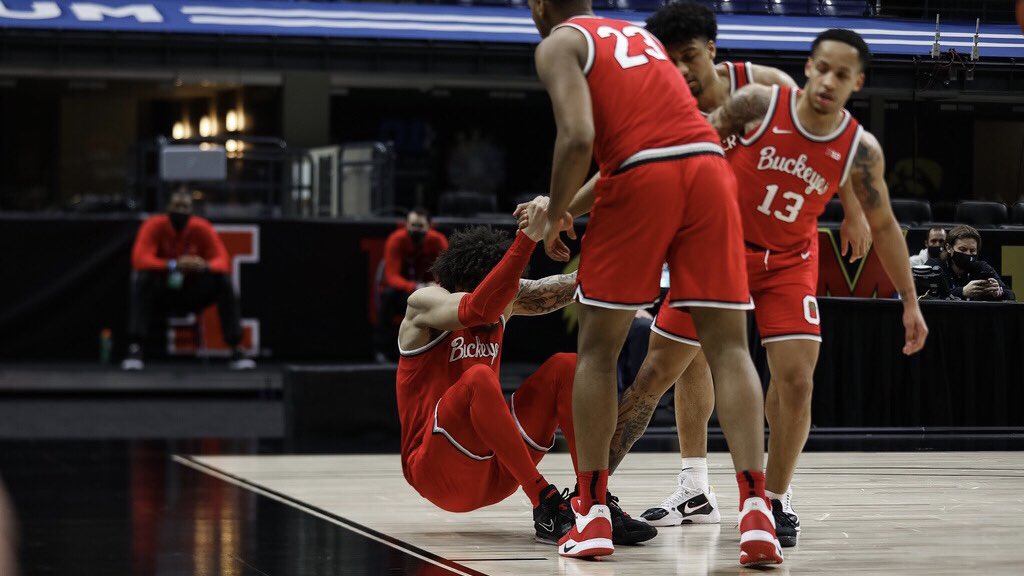 Ohio State may not have gotten the result that it was looking for on March 14 in a 91-88 overtime loss to Illinois in the Big Ten Championship Game, but the matchup still drew more eyes than any other college basketball game this season. CBS Sports announced on March 16 that the game earned 3.678 million viewers, the highest figure across any network for any 2020-21 men's basketball game.
The game peaked at 5.783 million from 6:00-6:09 p.m., right as the overtime period was ending – and as the selection show that immediately followed was set to start.
The Buckeyes will again air on CBS this Friday for their opening round game against Oral Roberts, with Ian Eagle, Jim Spanarkel and Jamie Erdahl on the broadcast.