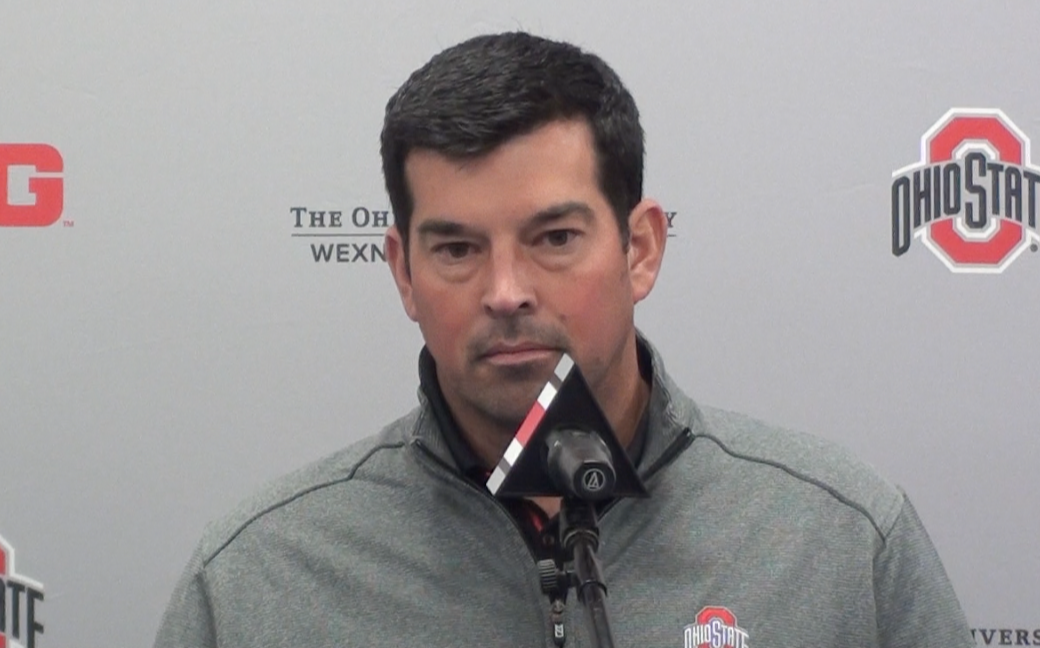 The Ohio State football program hosted approximately 200 youth coaches from central Ohio and beyond for head coach Ryan Day's Youth Tackling Safety Seminar on the indoor field of the Woody Hayes Athletic Center.
The purpose of the event is to instruct youth and middle school coaches on the proper training and techniques to teach safe tackling. Bringing in local youth football coaches also continues a long Buckeye tradition of supporting the sport at all levels across the state.
First-year linebackers coach Al Washington, a Columbus native, led the instruction. Washington, whose father, Al Washington Sr., played linebacker for the Buckeyes from 1977-80, returned to Columbus in Jan. with an abundance of experience, previously serving on the coaching staffs at Boston College, Cincinnati and Michigan.
"It's an opportunity to help the next wave of kids coming up," Washington said. "We have a great game and a great state for high school and youth football. It's important here and I think this is a great way to give back."
Washington and quality control coach Matt Thurin gave presentations on proper tackling techniques that are both effective and safe. Additionally, Kevin Ries, the Buckeyes' football equipment manager, spoke about proper equipment and fitting, which are both essential to player safety. .
Washington's and Thurin's presentations included clips of safe tackling and how to teach the techniques, which came from Ohio State games and practices. Everyone in attendance was given a free DVD on tacking fundamentals to share with his or her respective teams and youth organizations.