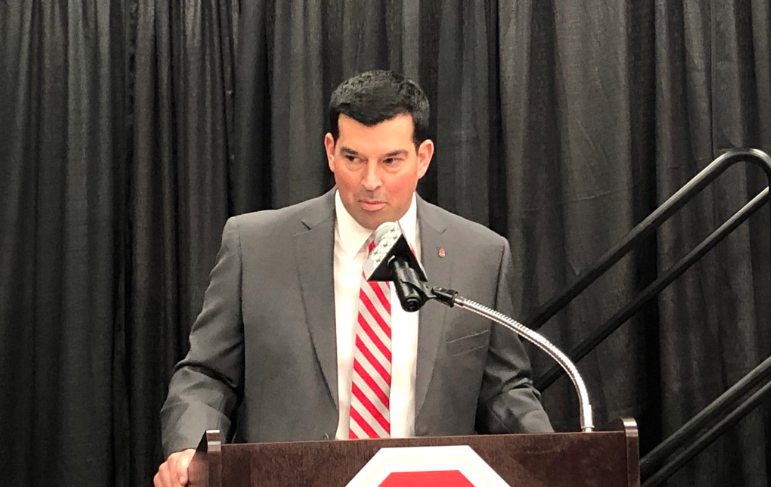 Ryan Day officially took over as Ohio State's head football coach Wednesday and wasted no time in adding to his first staff in Columbus.
Day named Mike Yurcich, 43, as Ohio State's passing game coordinator and quarterbacks coach, making him he second official hire on Day's staff. He had already made Brian Hartline the wide receivers coach in December after Hartline spent 2018 in that role in an interim capacity under Urban Meyer.
Yurcich, a Euclid, Ohio, native, was most recently the offensive coordinator and quarterbacks coach at Oklahoma State (2013-18). He has also made coach stops at Saint Francis, Indiana, Edinboro and Shippensburg.
"I am really excited to announce that Mike is joining the Ohio State staff," said Day, who was previously Ohio State's OC and quarterbacks coach. "Mike is not only an Ohioan coming home, but he is also an extremely talented coach who has enjoyed success throughout his career. His Oklahoma State offenses have been among the most proficient in College Football and I look forward to welcoming and introducing Mike and his family to our staff, players and community."
Before breaking into coaching, Yurcich graduated from California University in Pennsylvania in 1999. He comes to Columbus with his Wife, Julie, and three children, Jack, Clay and Maria. Julie – from Youngstown – is an Ohio native as well.