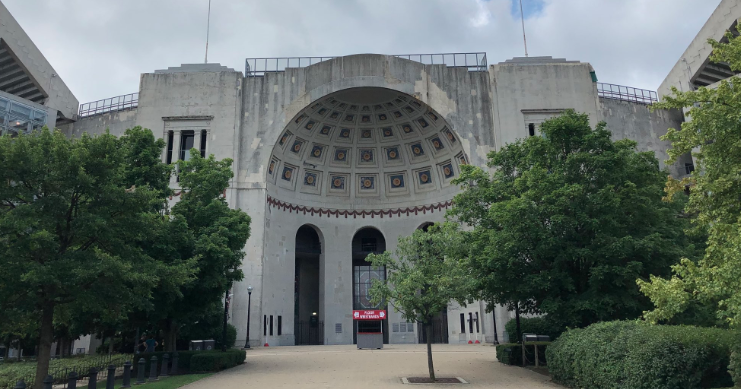 The Ohio State Department of Athletics remains in the top five of the LEARFIELD Directors' Cup standings with numbers still to be added for baseball.
The Directors' Cup is an annual award given by the National Association of Collegiate Directors of Athletics to the most successful collegiate athletics program in the country.
Ohio State currently sits fourth in the standings with 1,184.5 points, trailing Michigan (1,195.25), Stanford (1,279.25) and Texas (1,376.50), which has already been announced as this year's winner.
Ohio State has several teams that finished with the top 10 of the Directors' Cup national rankings, including women's hockey (No. 1), men's tennis (No. 3), football (No. 5), fencing (No. 5), men's gymnastics (No. 5), rowing (No. 8), women's volleyball (No. 9), women's basketball (No. 9), women's swimming and diving (No. 9), men's swimming and diving (No. 9) and men's lacrosse (No. 9).
Assuming the Buckeyes do not get passed by Florida (1,130.75 points) or North Carolina (1,023.25 points), this would be the program's first top-five finish since the 2016-17 season.
Final placements will be announced either July 1 or July 5 following the conclusion of the College World Series, which began on Friday.