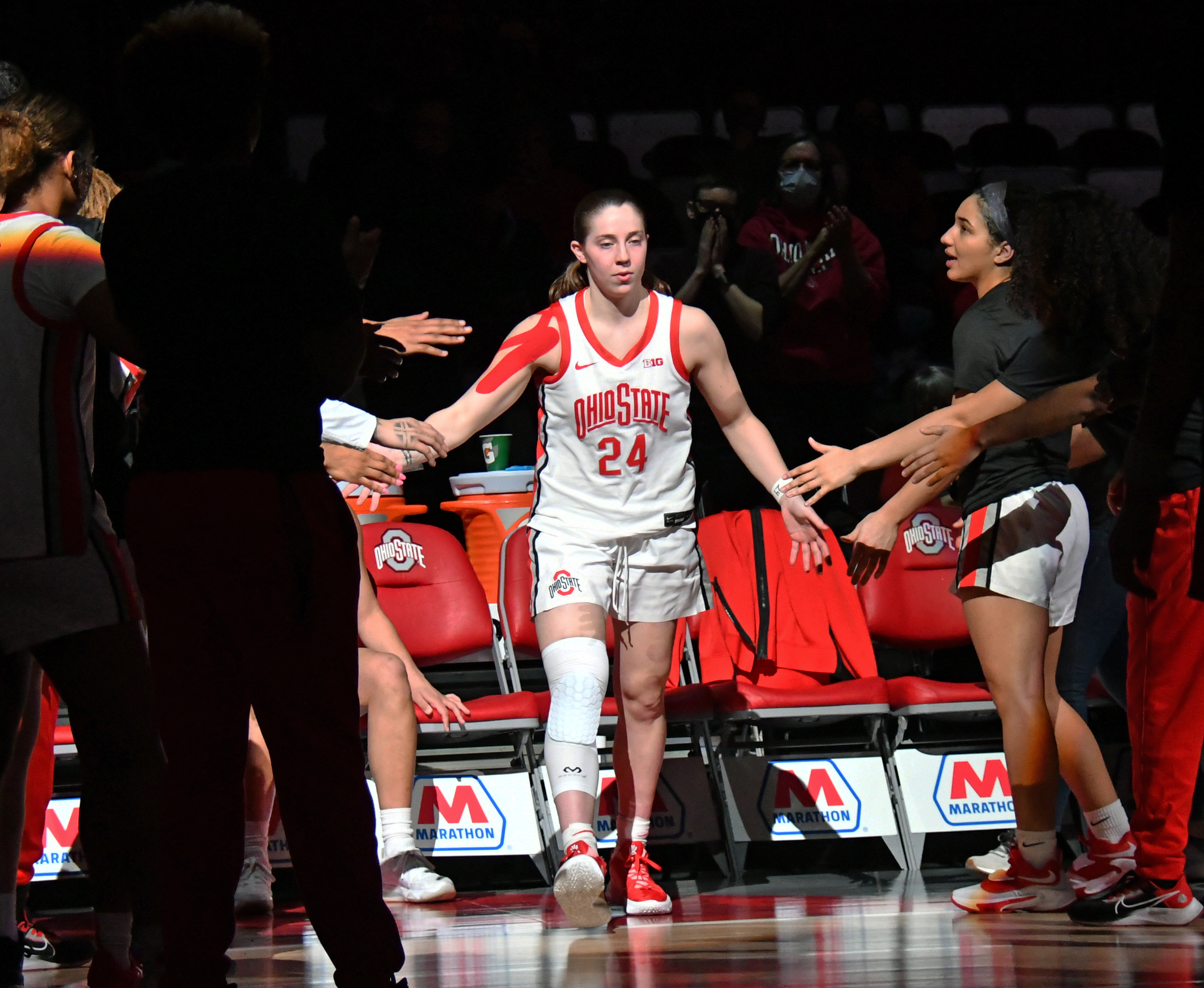 Despite No. 2 Ohio State suffering a loss on Thursday against No. 6 Indiana, there was a highlight for the program as fifth-year guard Taylor Mikesell surpassed 2,000 points during her collegiate career.
Mikesell reached 2,000 points on the first points of the game for either team, hitting a floater to reach the accomplishment.
Mikesell arrived at Ohio State prior to last season with 1,038 points under her belt. She scored 596 points last season for the Buckeyes – a single-season high for her career so far – before surpassing the 2,000-point mark on Thursday. She's now just 25 points shy of reaching 1,000 points for the Scarlet and Gray.
"Really incredible accomplishment from Taylor," Ohio State coach Kevin McGuff said. "She's such a great player and has been such an incredible addition to our program. She's a great kid, great leader, especially in year two. She's using her voice within the team to help our young people grow and get better.
"To score 2,000 points in college basketball is very difficult, and she's done it at the highest level, as well," he continued. "She's been facing really tough defenses night in and night out, so incredible accomplishment."
While Mikesell acknowledged the accomplishment after the game, she would have preferred to come out with a win against the Hoosiers.
"It's pretty cool, but at the end of the day you want to come out with the win," she said, "so it doesn't really mean anything if you don't win the game."