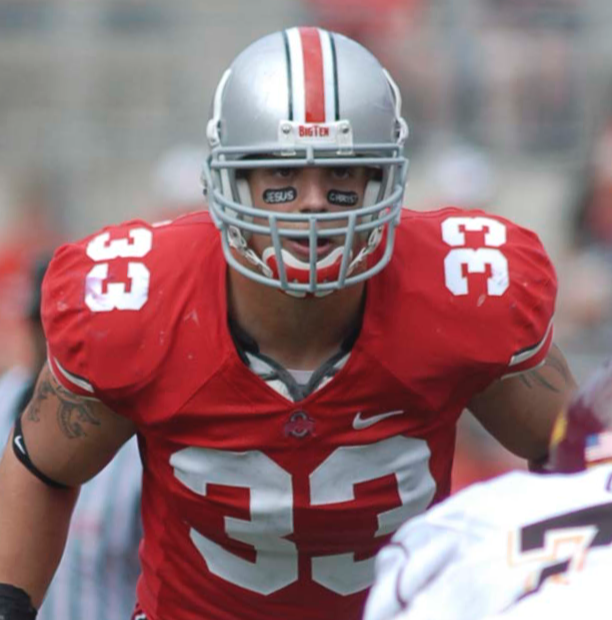 Former Ohio State linebacker James Laurinaitis will return to his alma mater to serve as a graduate assistant for the 2023 season.
Laurinaitis spent last season as a member of former teammate Marcus Freeman's coaching staff at Notre Dame, serving in a graduate assistant role for the Irish as well. Laurinaitis will primarily work with the linebackers this season, according to an Ohio State press release.
"I am thrilled for our program and especially for our current and future Buckeyes who will benefit so much from having James on staff," Ohio State head coach Ryan Day said in a release. "James is a terrific young man with wisdom as a Buckeye and experience as an eight-year NFL veteran. He is going to be a very important part of our program going forward."
Laurinaitis played for the Buckeyes from 2005-08, in which he racked up a trio of All-American nods, the Bronko Nagurski Award in 2006 and the Butkus Award in 2007 while amassing 375 career tackles — the seventh-highest mark in Ohio State history. Laurinaitis was also named Big Ten Defensive Player of the Year in 2007 and 2008 while leading the conference in tackles in both seasons, as well as his sophomore campaign in 2006.
He was selected in the second round of the 2009 NFL Draft to the St. Louis Rams, where he amassed an organization-record 852 tackles, during his seven years with the team.