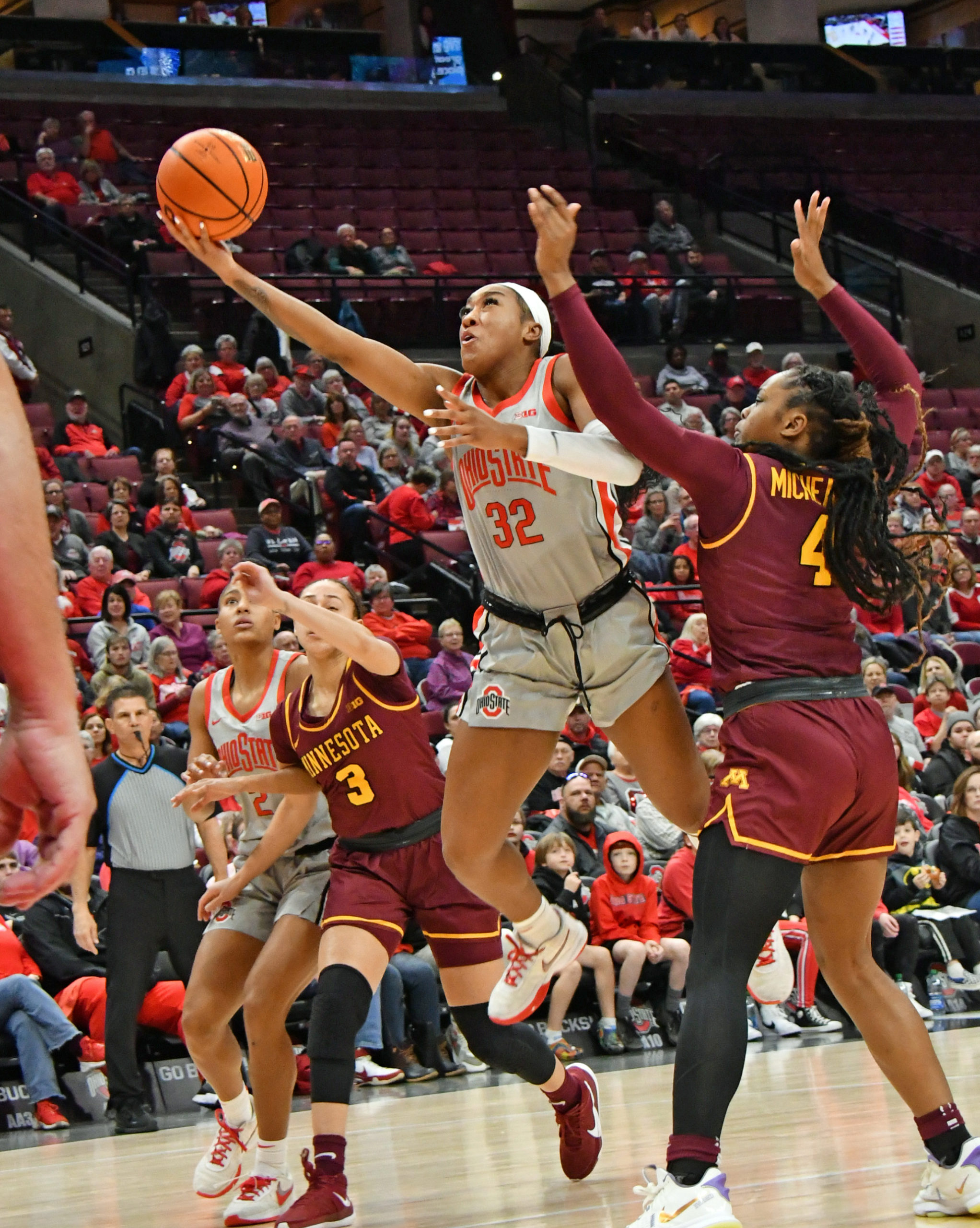 Ohio State forward Cotie McMahon was named Big Ten Freshman of the Week on Monday, nabbing the honor for the fifth time this season.
McMahon's recognition came after scoring a team-high 25 points on 8-of-13 shooting in Ohio State's 93-63 win over Minnesota on Wednesday. In addition to leading the Buckeyes in scoring – doing so by going 9 of 9 from the charity stripe – she pulled down four rebounds.
It was her ninth 20-point game of the season. Ahead of Ohio State's matchup against Indiana on Monday, McMahon is averaging 13.6 points and 4.2 rebounds on 50.2 percent shooting, starting in all 25 of the Buckeyes' games this season.
It's the fifth Big Ten Freshman of the Week award for McMahon, who is one short of tying former Ohio State guard Kelsey Mitchell for the most in program history. McMahon previously won the award in four consecutive weeks from Dec. 12 through Jan. 2.