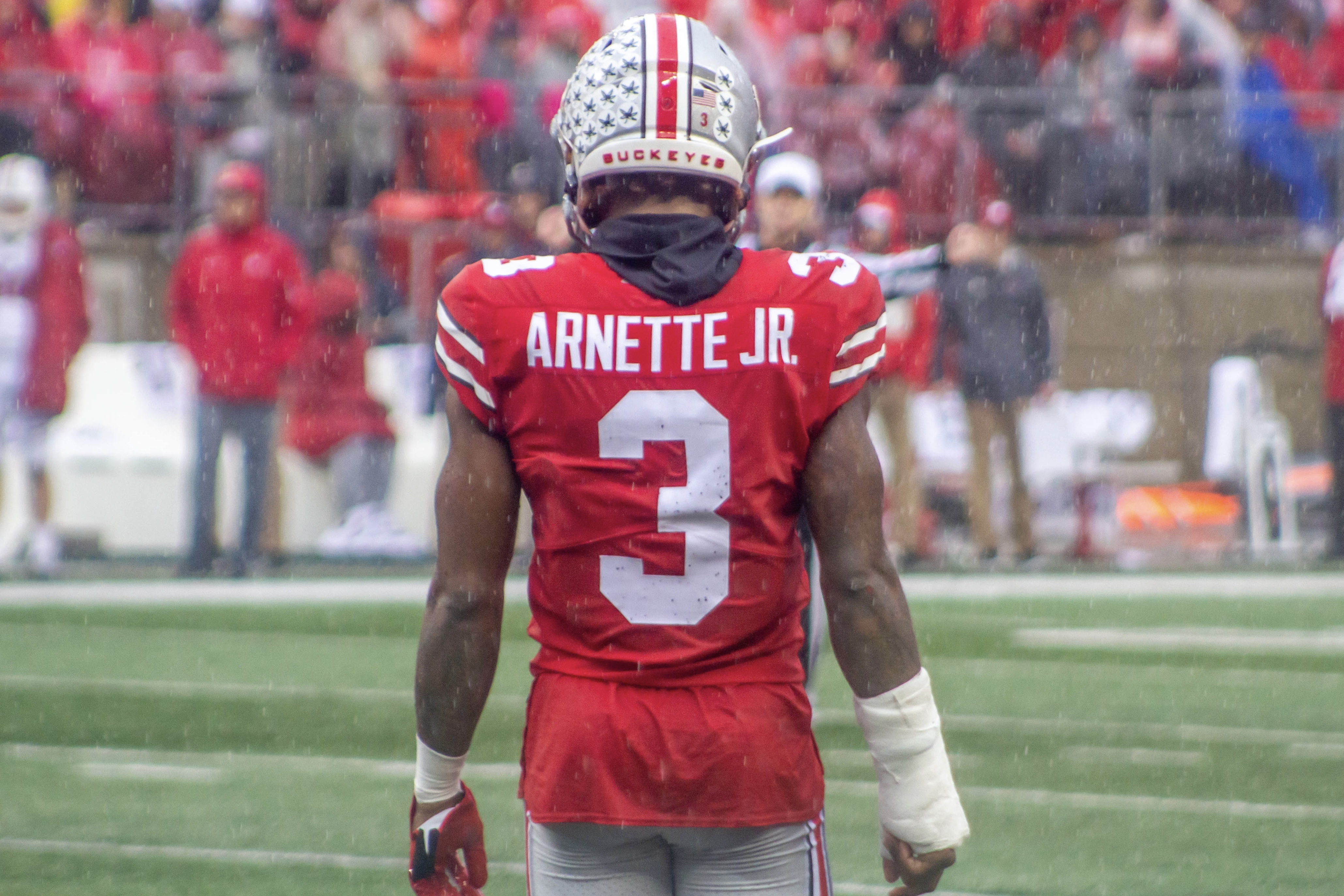 For the second consecutive year, Ohio State has finished No. 3 in the season-ending Associated Press Top 25.
The poll was released early Tuesday morning following top-ranked LSU's 42-25 win over No. 2 Clemson in the College Football Playoff National Championship the night prior.
The Buckeyes finished the season at 13-1 overall and won the Big Ten for the third straight year, its lone loss coming to Clemson in the CFP semifinal at the PlayStation Fiesta Bowl.
This marks Ohio State's 25th top-five finish since the inception of the AP poll in 1936, including 13 of the last 20 seasons. That is the most of any program in the country, outdistancing Oklahoma (nine); Alabama and USC (eight); Clemson, Georgia, LSU, Oregon and Texas (five).
| Rank | Team | Previous Rank | Points |
| --- | --- | --- | --- |
| 1 | LSU (15-0) | 1 | 1,550 |
| 2 | Clemson (14-1) | 3 | 1,487 |
| 3 | Ohio State (13-1) | 2 | 1,426 |
| 4 | Georgia (12-2) | 5 | 1,336 |
| 5 | Oregon (12-2) | 7 | 1,249 |
| 6 | Florida (11-2) | 6 | 1,211 |
| 7 | Oklahoma (12-2) | 4 | 1,179 |
| 8 | Alabama (11-2) | 9 | 1,159 |
| 9 | Penn State (11-2) | 13 | 1,038 |
| 10 | Minnesota (11-2) | 16 | 952 |
| 11 | Wisconsin (10-4) | 11 | 883 |
| 12 | Notre Dame (11-2) | 14 | 879 |
| 13 | Baylor (11-3) | 8 | 827 |
| 14 | Auburn (9-4) | 9 | 726 |
| 15 | Iowa (10-3) | 19 | 699 |
| 16 | Utah (11-3) | 12 | 543 |
| 17 | Memphis (12-2) | 15 | 528 |
| 18 | Michigan (9-4) | 17 | 468 |
| 19 | Appalachian State (13-1) | 20 | 466 |
| 20 | Navy (11-2) | 21 | 415 |
| 21 | Cincinnati (11-3) | 23 | 343 |
| 22 | Air Force (11-2) | 24 | 209 |
| 23 | Boise State (12-2) | 18 | 188 |
| 24 | UCF (10-3) | – | 78 |
| 25 | Texas (8-5) | – | 69 |