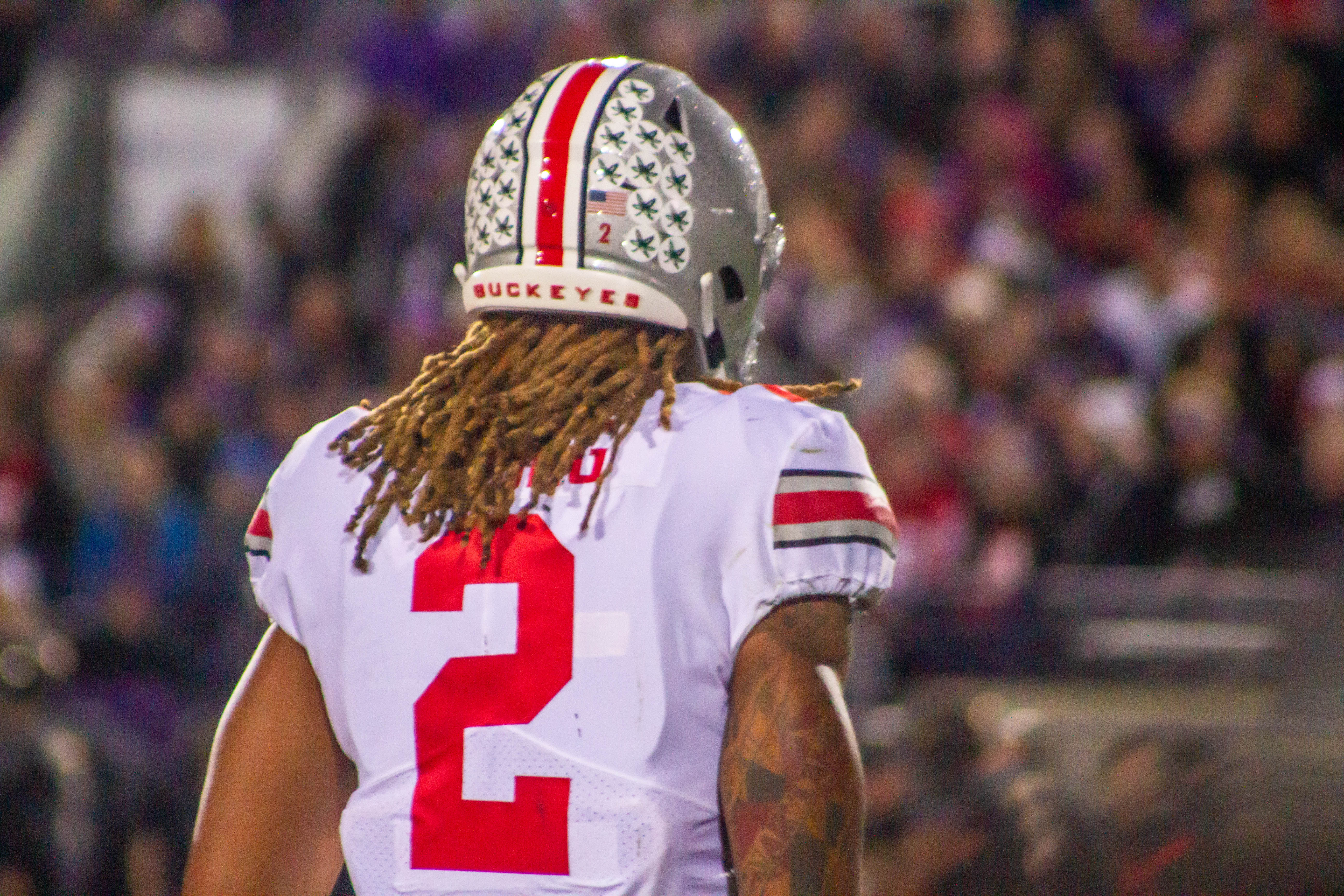 Ohio State finished its regular season with a blowout 56-27 victory over Michigan, but as has been the case for the last month, the Buckeyes remained behind LSU to close out the second as the No. 2. LSU crushed Texas A&M, 50-7, to secure its spot heading into an SEC championship bout with No. 4 Georgia.
The Buckeyes are followed in the top 10 by Clemson, Georgia, Utah, Oklahoma, Florida, Baylor, Alabama and Wisconsin.
Ohio State is joined in the rankings by five other Big Ten teams, with upcoming Big Ten championship opponent Wisconsin leading the way behind the Buckeyes, followed by Penn State at No. 12, No. 15 Minnesota, No. 17 Michigan and No. 18 Iowa.
While Cincinnati fell to Memphis, 34-24, the Bearcats remained in the rankings, meaning that Ohio State now has wins over the No. 10, 12, 17 and 21 teams.
Rank, Team, PV Rank, Conference, Points
1. LSU ( 12-0 ), 1, SEC, 1,528
2. Ohio State ( 12-0 ), 2, Big Ten, 1,498
3. Clemson ( 12-0 ), 3, ACC, 1,437
4. Georgia ( 11-1 ), 4, SEC, 1,356
5. Utah ( 11-1 ), 6, Pac-12, 1,275
6. Oklahoma ( 11-1 ), 7, Big 12, 1,257
7. Florida ( 10-2 ), 8, SEC, 1,135
8. Baylor ( 11-1 ), 11, Big 12, 1,074
9. Alabama ( 10-2 ), 5, SEC, 995
10. Wisconsin ( 10-2 ), 13, Big Ten, 971
11. Auburn ( 9-3 ), 16, SEC, 957
12. Penn State ( 10-2 ), 12, Big Ten, 890
13. Oregon ( 10-2 ), 14, Pac-12, 799
14. Notre Dame ( 10-2 ), 15, IA Independents, 734
15. Minnesota ( 10-2 ), 9, Big Ten, 683
16. Memphis ( 11-1 ), 17, American Athletic, 615
17. Michigan ( 9-3 ), 10, Big Ten, 603
18. Iowa ( 9-3 ), 19, Big Ten, 537
19. Boise State ( 11-1 ), 20, Mountain West, 463
20. Appalachian State ( 11-1 ), 22, Sun Belt, 288
21. Cincinnati ( 10-2 ), 18, American Athletic, 237
22. Virginia ( 9-3 ), ACC, 231
23. Navy ( 9-2 ), 24, American Athletic, 216
24. USC ( 8-4 ), 25, Pac-12, 157
25. Air Force ( 10-2 ), Mountain West, 65