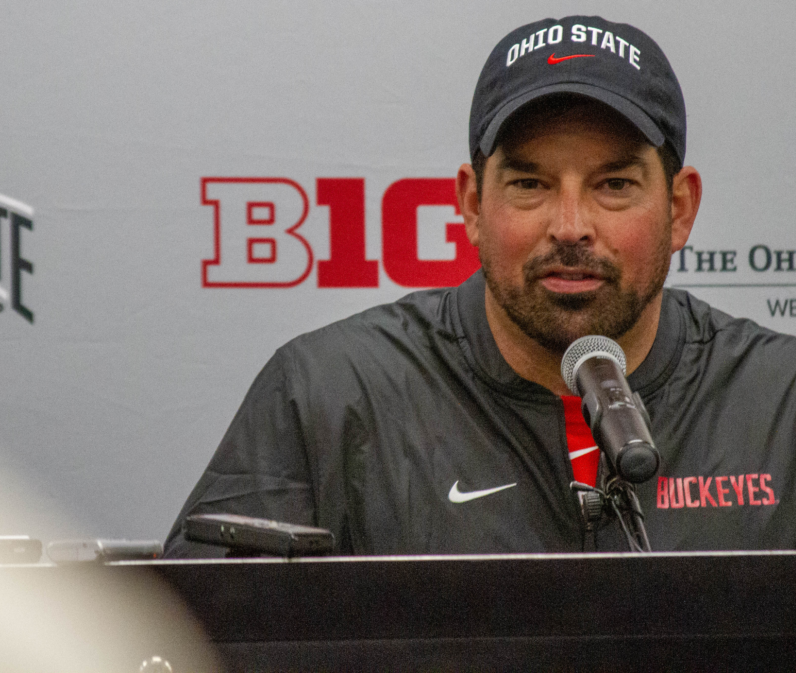 Ohio State will take on the Arkansas State at home Sept. 10, 2022 for the first-ever showdown between the two schools on the gridiron.
Arkansas State chancellor Kelly Damphousse announced the matchup between the Red Wolves and Buckeyes on Thursday morning, though Ohio State has not yet confirmed.
Congratulations to @TerryMohajirAD for landing yet ANOTHER great non-conference game for our @AStateFB coaches, players, and fans! @OhioStateFB is one of the all-time elite programs in college football history. Cannot wait to go The Shoe in '22! #Imagine
❤️🐺🆙 pic.twitter.com/kMBEdpEPoi

— Kelly Damphousse (@kdamp) August 22, 2019
Ohio State will pay Arkansas State $1.8 million for the game, according to a report by AStateNation.
Arkansas State plays in the Sun Belt Conference and finished 8-5 in 2018. The program holds a 193-236-2 all-time record, playing football since 1974.
The Red Wolves become the third nonconference opponent scheduled for 2022, which also includes matchups with Notre Dame and Toledo.
| Date | Opponent | Location | Time/Result | TV |
| --- | --- | --- | --- | --- |
| Sept. 3 | vs. Notre Dame | Columbus | W, 21-10 | ABC |
| Sept. 10 | vs. Arkansas State | Columbus | W, 45-12 | BTN |
| Sept. 17 | vs. Toledo | Columbus | W, 77-21 | FOX |
| Sept. 24 | vs. Wisconsin | Columbus | W, 52-21 | ABC |
| Oct. 1 | vs. Rutgers | Columbus | W, 49-10 | BTN |
| Oct. 8 | at Michigan State | East Lansing, Mich. | W, 49-20 | ABC |
| Oct. 22 | Iowa | Columbus | W, 54-10 | FOX |
| Oct. 29 | at Penn State | University Park, Pa. | W, 44-31 | FOX |
| Nov. 5 | at Northwestern | Evanston, Ill. | W, 21-7 | ABC |
| Nov. 12 | vs. Indiana | Columbus | W, 56-14 | TBA |
| Nov. 19 | at Maryland | College Park, Md. | W, 43-30 | TBA |
| Nov. 26 | vs. Michigan | Columbus | L, 45-23 | FOX |
| Dec. 31 | Georgia | Atlanta | L, 42-41 | ESPN |