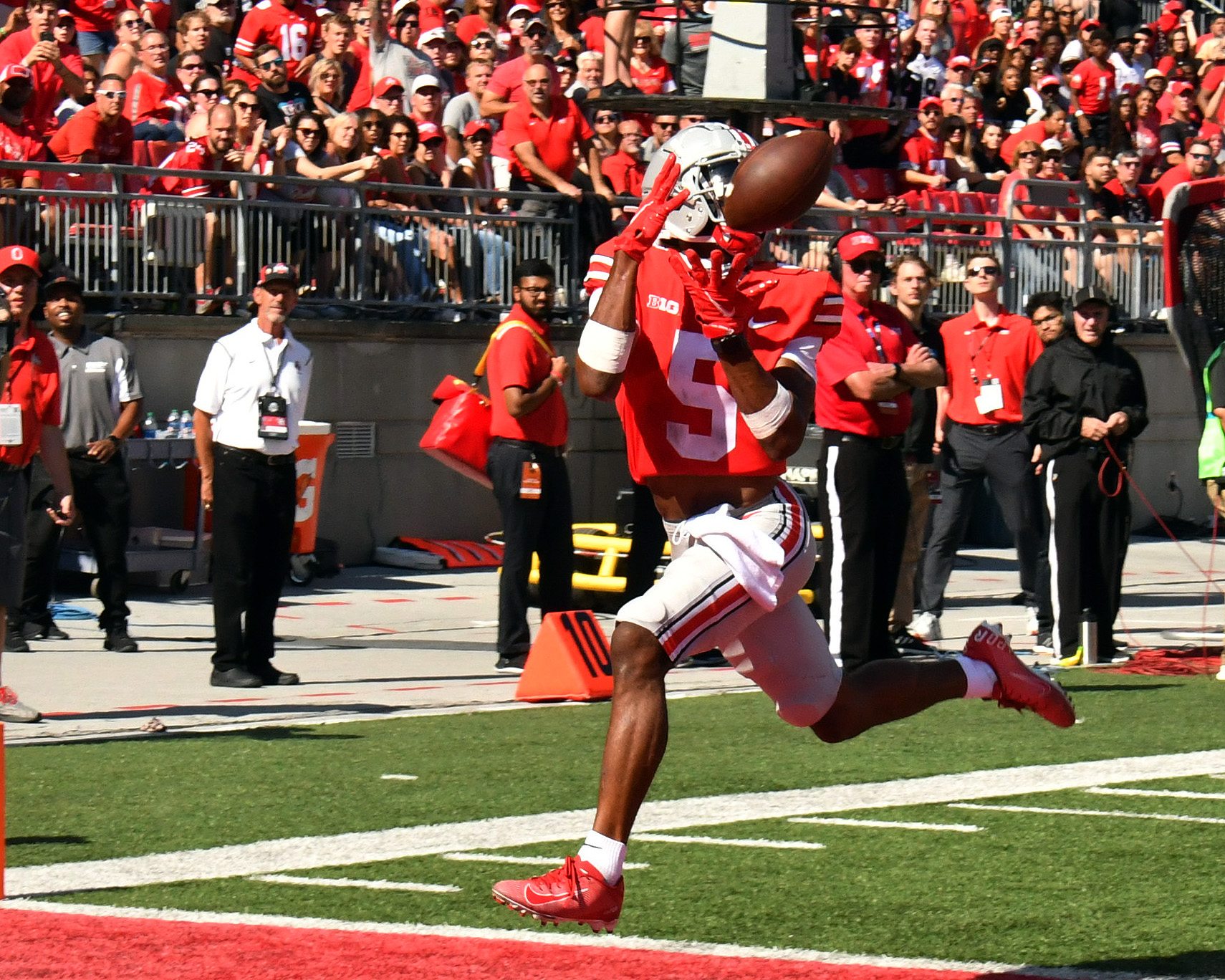 Fresh off a week of rest ahead of an Oct. 23 trip to Bloomington to take on 2-4 Indiana, Ohio State has again risen in both the AP and Coaches Polls, jumping to a consensus No. 5 spot after the former No. 2 squad, Iowa, fell to No. 11 in both polls following a 24-7 loss to previously unranked Purdue.
The Buckeyes follow unanimous top team Georgia in both rankings, with Cincinnati, Oklahoma and Alabama rounding out the AP top four, while the Bearcats and Sooners are swapped in the Coaches Poll, despite Oklahoma's near losses in five of its first six games of the season. Behind Ohio State in the AP selection is Michigan, Penn State, Oklahoma State, Michigan State and Oregon. The Coaches picks are nearly identical, with Michigan, Michigan State, Penn State, Oklahoma State and Oregon wrapping up the top group.
The Big Ten placed six teams in the AP Poll with the Hawkeyes and newly ranked No. 25 Purdue joining the group of four in the top 10. The Boilermakers aren't ranked in the Coaches Poll, but did receive 16 votes.