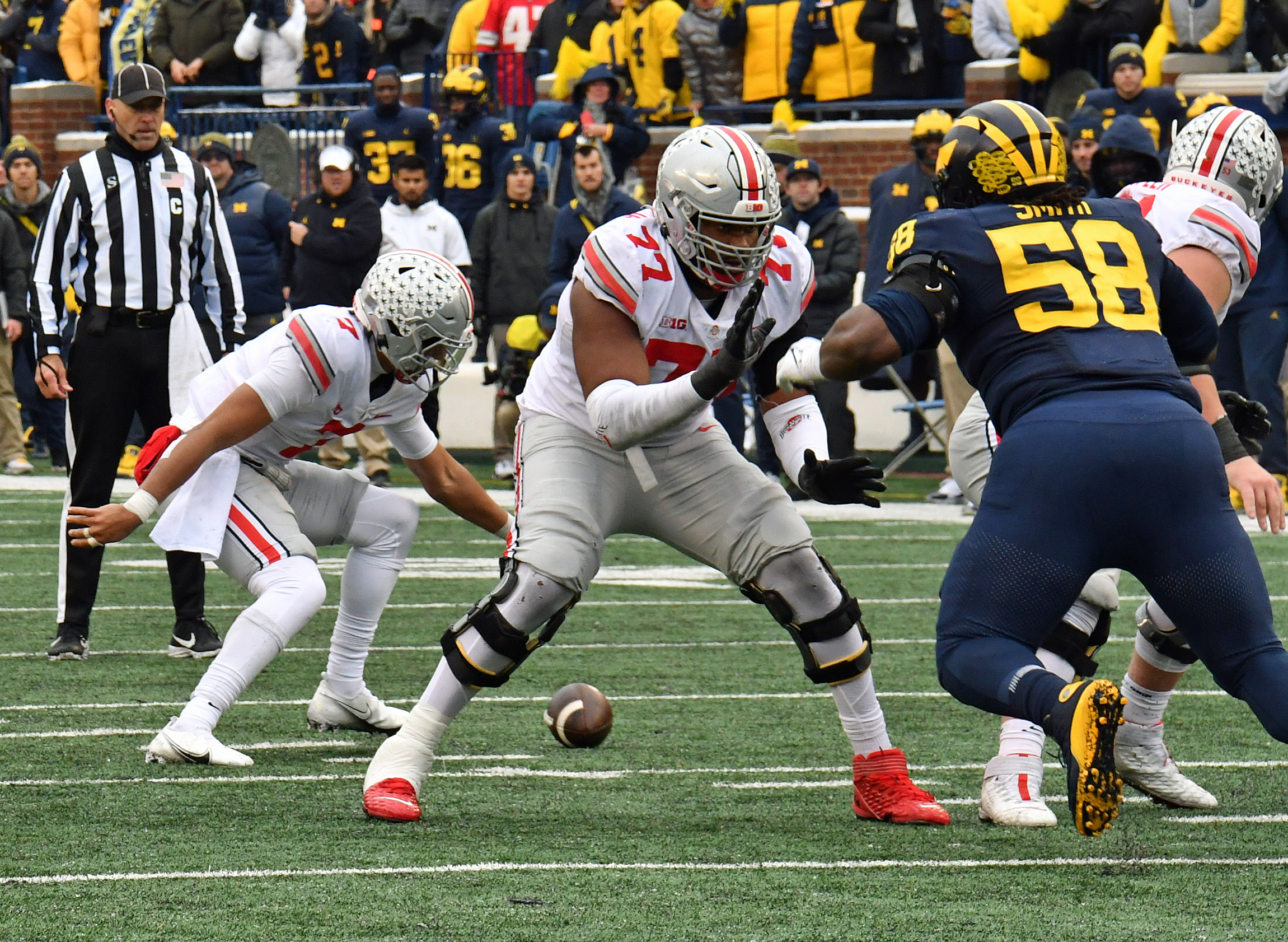 After Ohio State's second loss of the season, a 42-27 decision to then-No. 5 Michigan, the Buckeyes find themselves at No. 7 in the penultimate College Football Playoff rankings.
The Big Ten Championship Game will feature No. 2 Michigan vs. No. 13 Iowa, the first contest without Ohio State since 2016.
Elsewhere, the SEC title game will boast a No. 1 vs. No. 3 matchup between Georgia and Alabama. The winner is in, and there's still a potential path for the team that drops that game depending on how the final weekend shakes out. In the Big 12, No. 5 Oklahoma State could lock in a playoff spot with a win over No. 9 Baylor, but the Bears could cause some chaos with a win.
Here are the full rankings:
| | | |
| --- | --- | --- |
| RANK # | TEAM | RECORD |
| 1 | Georgia | 12-0 |
| 2 | Michigan | 11-1 |
| 3 | Alabama | 11-1 |
| 4 | Cincinnati | 12-0 |
| 5 | Oklahoma State | 11-1 |
| 6 | Notre Dame | 11-1 |
| 7 | Ohio State | 10-2 |
| 8 | Ole Miss | 10-2 |
| 9 | Baylor | 10-2 |
| 10 | Oregon | 10-2 |
| 11 | Michigan State | 10-2 |
| 12 | BYU | 10-2 |
| 13 | Iowa | 10-2 |
| 14 | Oklahoma | 10-2 |
| 15 | Pitt | 10-2 |
| 16 | Wake Forest | 10-2 |
| 17 | Utah | 9-3 |
| 18 | NC State | 9-3 |
| 19 | San Diego State | 11-1 |
| 20 | Clemson | 9-3 |
| 21 | Houston | 11-1 |
| 22 | Arkansas | 8-4 |
| 23 | Kentucky | 9-3 |
| 24 | Louisiana | 11-1 |
| 25 | Texas A&M | 8-4 |