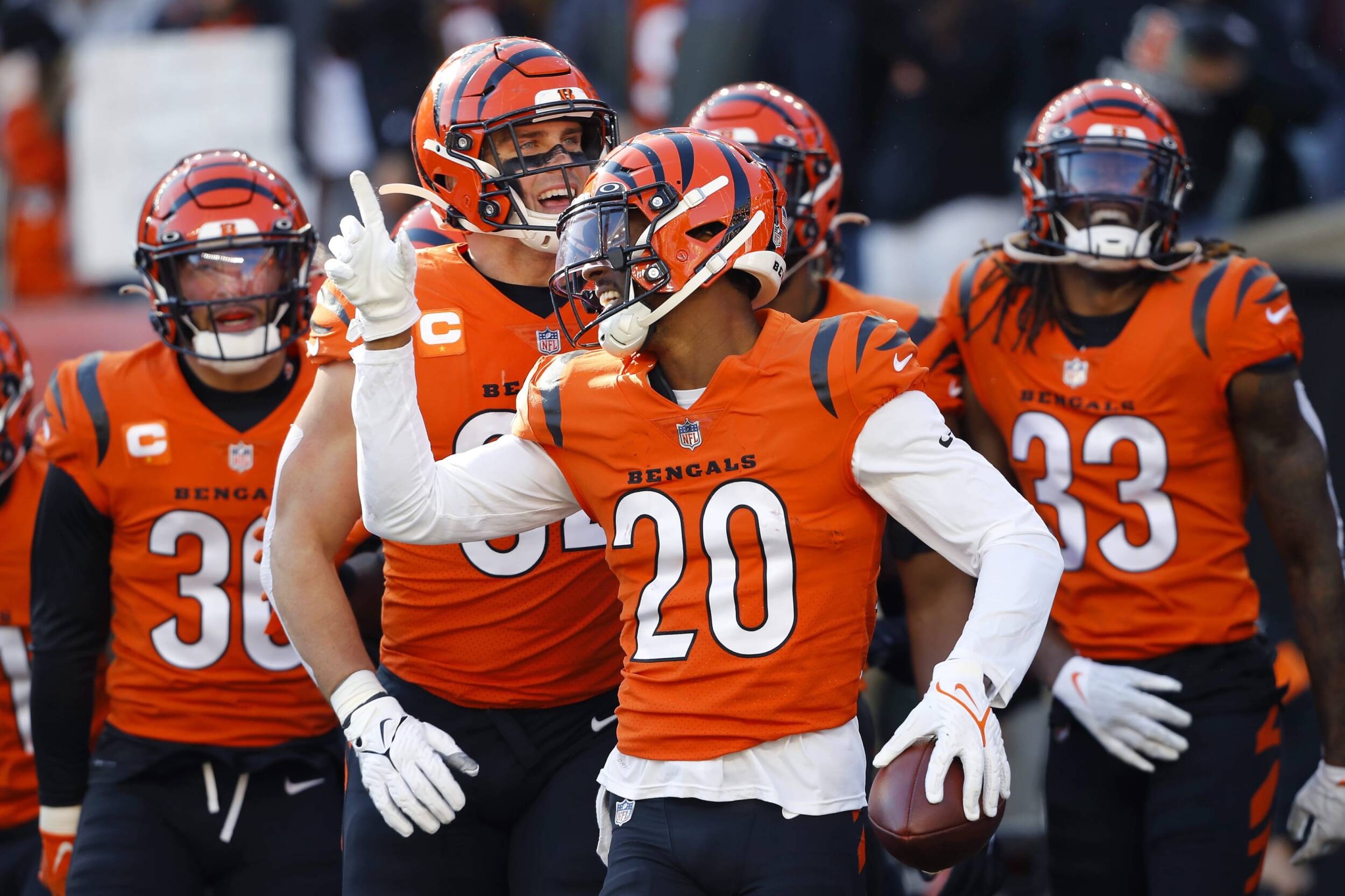 After each week, Buckeye Sports Bulletin will look at how former Ohio State football players performed in their NFL games over the previous weekend. From Justin Fields to Malcolm Jenkins, there are quite a few Buckeyes around the league. We offer updates on all of them.
CINCINNATI BENGALS vs. PITTSBURGH STEELERS
There are three ways to view the Cincinnati Bengals and Pittsburgh Steelers game on Sunday afternoon.
The Bengals played well
The Steelers played poorly
Both are true
The Bengals defeated the Steelers 41-10 behind a few strong performances from former Buckeyes. Safety Vonn Bell recorded three tackles, cornerback Eli Apple had two tackles, one interception and one pass defended and defensive end Sam Hubbard excelled with two tackles, one sack and a fumble recovery.
On the other side of the ball, Cameron Heyward started at defensive tackle for the first time all season and put together an admirable stat line in a 31-point loss. The veteran lineman collected eight tackles, one sack and half a tackle for loss against the Bengals, continuing his long-tenured success in the black and yellow uniform.
LOS ANGELES CHARGERS vs. DENVER BRONCOS
Joey Bosa had a big day for Los Angeles. While the Chargers lost to the Broncos, 28-13, the former Buckeye played well only a week after coming off the league's COVID-19 / Reserve list. He finished the game with four tackles. one sack and half a tackle for loss.
Denver's defense looked impressive in the win, primarily due to Dre'Mont Jones, Jonathon Cooper and Baron Browning. Jones recorded three tackles, and Cooper added another while Browning led the bunch with seven tackles and one pass defended. The Broncos must be happy to have the former Buckeyes on the roster as their youth provides an extra boost for a team heading for a soft rebuild.
DALLAS COWBOYS vs. LAS VEGAS RAIDERS
The Dallas Cowboys came into their Thanksgiving Day game with the Los Vegas Raiders without Amari Cooper and CeeDee Lamb — the team's top two options at wideout — which meant a more significant role for former OSU pass-catcher Noah Brown.
Brown took full advantage of the opportunity, recording a career-high six catches for 53 scoreless yards in a 36-33 overtime loss to the Raiders. While it wasn't a game-wrecking day for Brown, it was encouraging to see him take a step forward with a larger target share.
Ezekiel Elliott garnered 15 touches, including nine carries for 25 yards and a touchdown. The running back was also heavily involved in the passing game, catching six passes for 24 yards.
AROUND THE LEAGUE
Miami Dolphins
LB Jerome Baker: 3 tackles, 1 TFL
New England Patriots
CB Shaun Wade: 1 tackle
Baltimore Ravens
LB Malik Harrison: 1 tackle
Cleveland Browns
CB Denzel Ward: 1 tackle, 1 interception, 1 PBU
Houston Texans
P Cameron Johnston: 5 punts, 47.2 yards per punt
Jacksonville Jaguars
RB Carlos Hyde: 6 car, 16 yards
Las Vegas Raiders
DT Johnathan Hankins: 3 tackles, 1 PBU
Washington Football Team
WR Terry McLaurin: 4 rec, 51 yards
WR Curtis Samuel: 1 rec, 9 yards
New Orleans Saints
S Malcolm Jenkins: 3 tackles
CB Marhson Lattimore: 5 tackles, 1 PBU
TE Nick Vannett: 1 rec, 11 yards, 1 TD
LB Pete Werner: 3 tackles
DL Jalyn Holmes: 1 tackle, 1 TFL
Los Angeles Rams
S Jordan Fuller: 7 tackles, 2 PBU
San Francisco 49ers
DE: 2 tackles, 1 sack