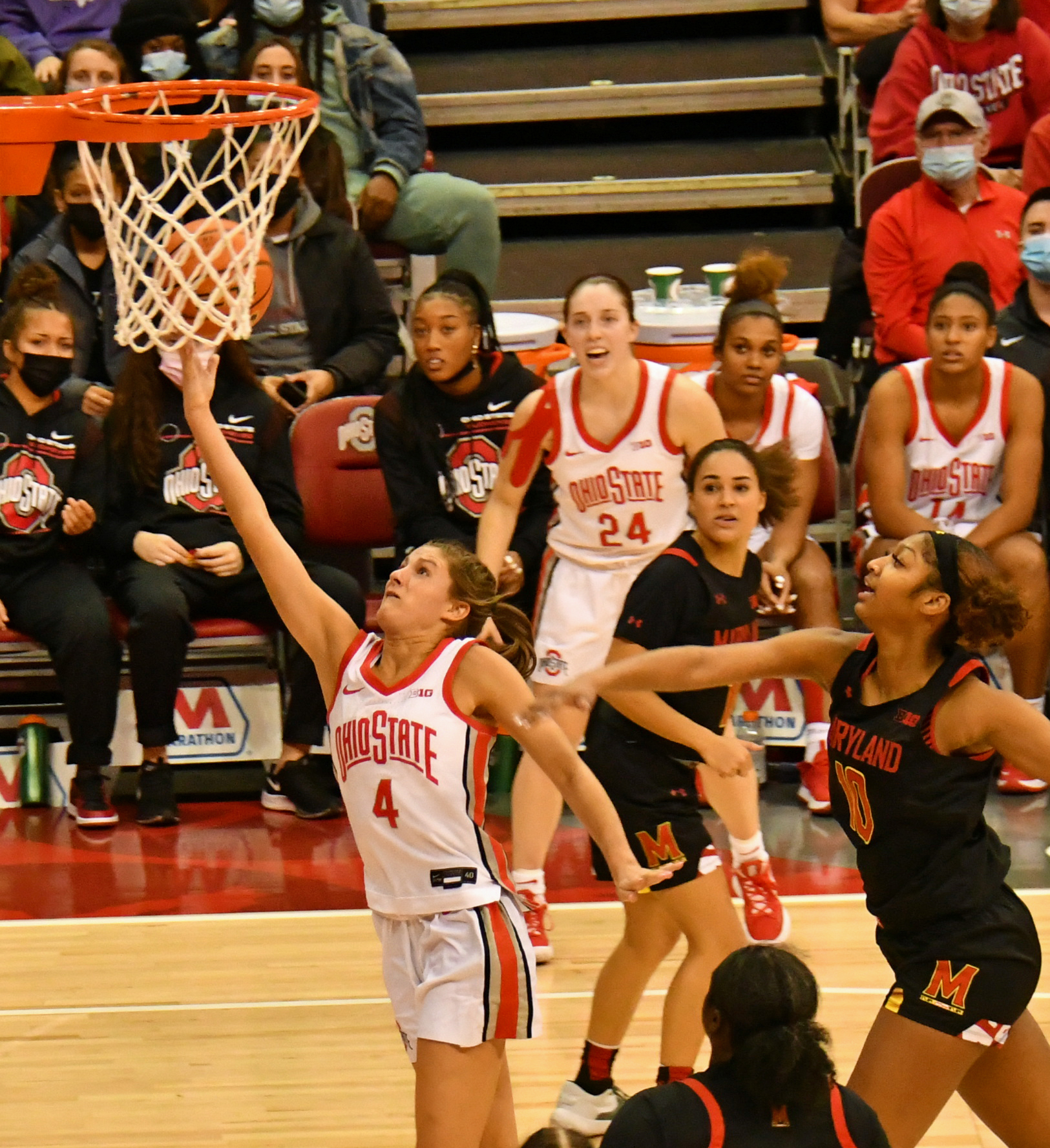 The Big Ten is often lauded as one of the top conferences in women's college basketball, and for good reason.
This season, six of the conference's 14 teams are in the top 30 in the NCAA's NET rankings, tied for the most in any conference along with the SEC. The Big Ten teams within the top 30 are Indiana (10th), Nebraska (14th), Maryland (16th), Michigan (21st), Iowa (23rd) and Ohio State (30th).
The remaining teams are Purdue (69th), Michigan State (71st), Northwestern (77th), Minnesota (92nd), Penn State (124th), Rutgers (154th), Illinois (196th) and Wisconsin (227th).
Ohio State has already played games against Indiana and Michigan, both losses, while picking up a. win at home against Maryland.
In the Buckeyes' remaining nine games this season, four will take place against those teams currently ranked in the top 30, including against Michigan (Jan. 27), at Iowa (Jan. 31), home against Nebraska (Feb. 10) and at Maryland (Feb. 17).
As it stands, Ohio State (15-3, 7-2 Big Ten) is fourth in the conference standings, trailing Iowa, Michigan and Indiana. The Hoosiers are dealing with the loss of Mackenzie Holmes, and with games remaining for the Buckeyes against Michigan and Iowa, Ohio State could make up some spots in the rankings over the final weeks of the regular season.
The Buckeyes will take the court next for the aforementioned game against Michigan on Thursday, with tip set for 7 p.m.