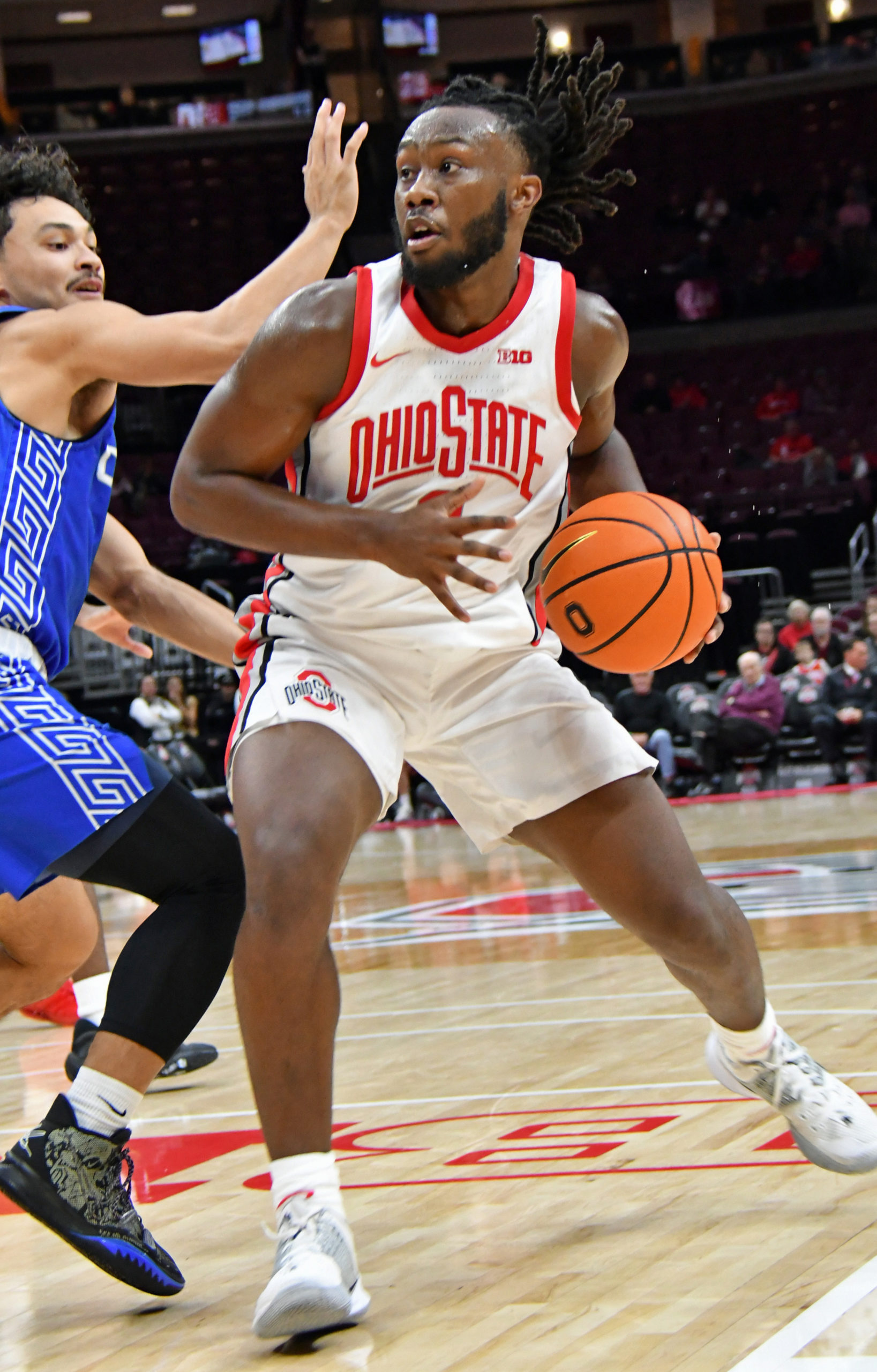 After jumping out to a 5-1 start, with a ranked win thrown in for good measure, Ohio State entered the AP Poll for the first time this season on Monday — claiming the No. 25 ranking.
There was plenty of movement at the top of the rankings, as losses by Kansas and North Carolina dropped the bluebloods out of the top five entirely. For the first time since 1983, Houston sits at the top of the rankings, followed by No. 2 Texas, No. 3 Virginia, No. 4 Arizona and No. 5 Purdue. No. 6 Baylor, No. 7 Creighton, No. 8 Connecticut, No. 9 Kansas and No. 10 Indiana round out the top 10.
The Big Ten was well-represented as Purdue and Indiana settled in the top 10 while No. 16 Illinois, No. 20 Michigan State, No. 22 Maryland and Ohio State rounded out the Big Ten's representatives. Iowa (31) and Michigan (eight) also received votes.
Purdue enjoyed the largest climb in the rankings, by far, rising 19 spots to No. 5 thanks to wins over Gonzaga and Duke. North Carolina endured the largest fall, dropping 17 spots to No. 18 after holding the top ranking in the poll entering last week. The Tar Heels took losses from Iowa State and Alabama — falling in a four-overtime thriller 103-101.
Duke saw a major fall in the rankings as well, dropping nine spots to No. 17 after taking a blowout loss at the hands of Purdue. The Buckeyes square off against the Blue Devils on Wednesday at 7:15 p.m. on ESPN as part of the Big Ten/ACC Challenge.