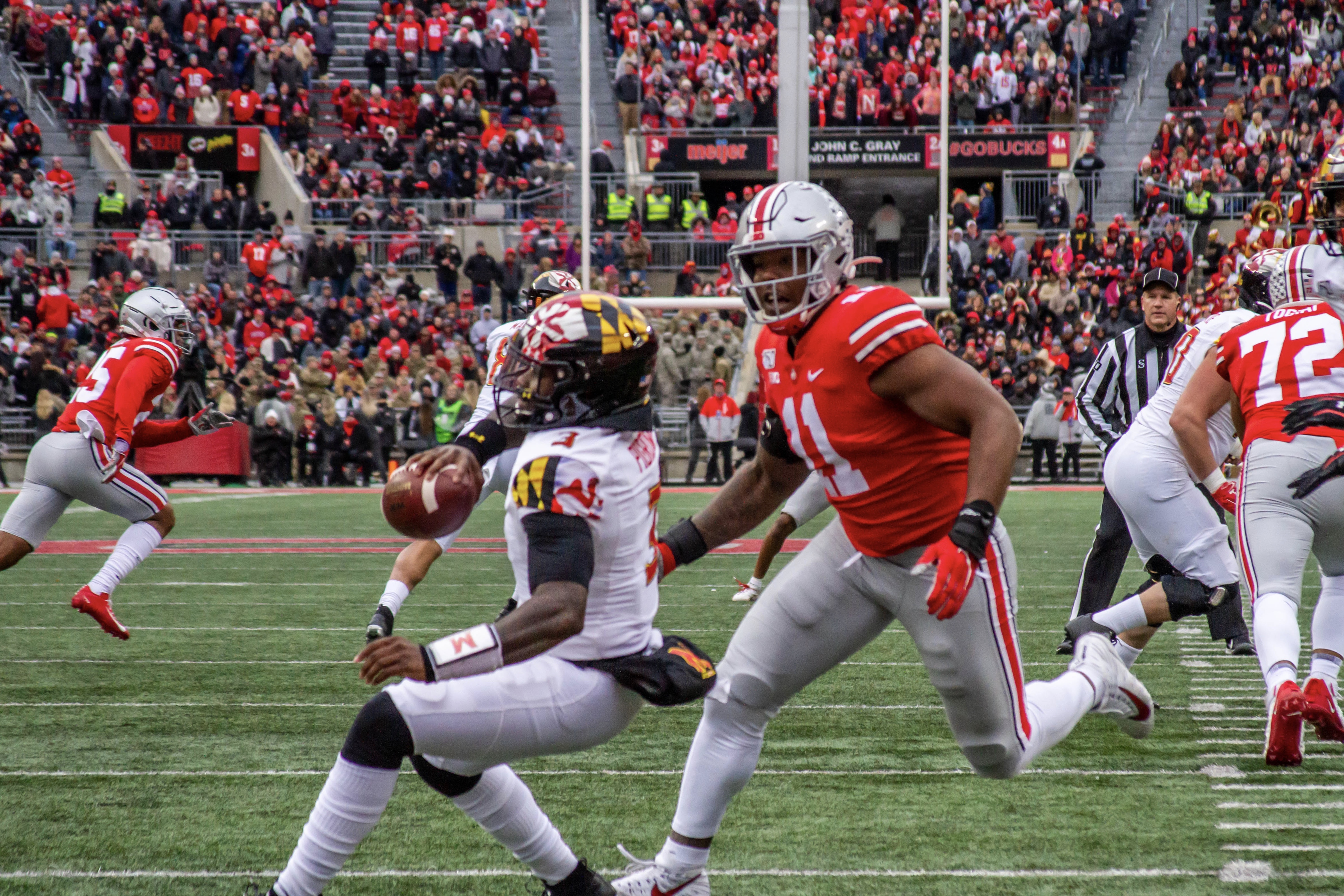 Ohio State defensive end Tyreke Smith announced on Jan. 18 that he will be returning to Columbus for his senior season, ending speculation that he would declare for the NFL draft after a strong close to his junior campaign.
The Cleveland native recorded nine tackles, two TFL and two sacks in his third year with the Buckeyes, including a season-best showing against Clemson that saw him notch two tackles and a sack.
"The adversity that took place this last season was difficult and challenging, but I'm thankful for everything because it shaped me into a better person physically and mentally. It's truly a blessing to have the opportunity for the 2021 NFL Draft, however, I will be returning to Ohio State for my senior season. There's still unfinished business that needs to be taken care of."
Smith is expected to slot into a starting role full time in 2021 with Jonathon Cooper anticipated as a likely departure to the NFL.