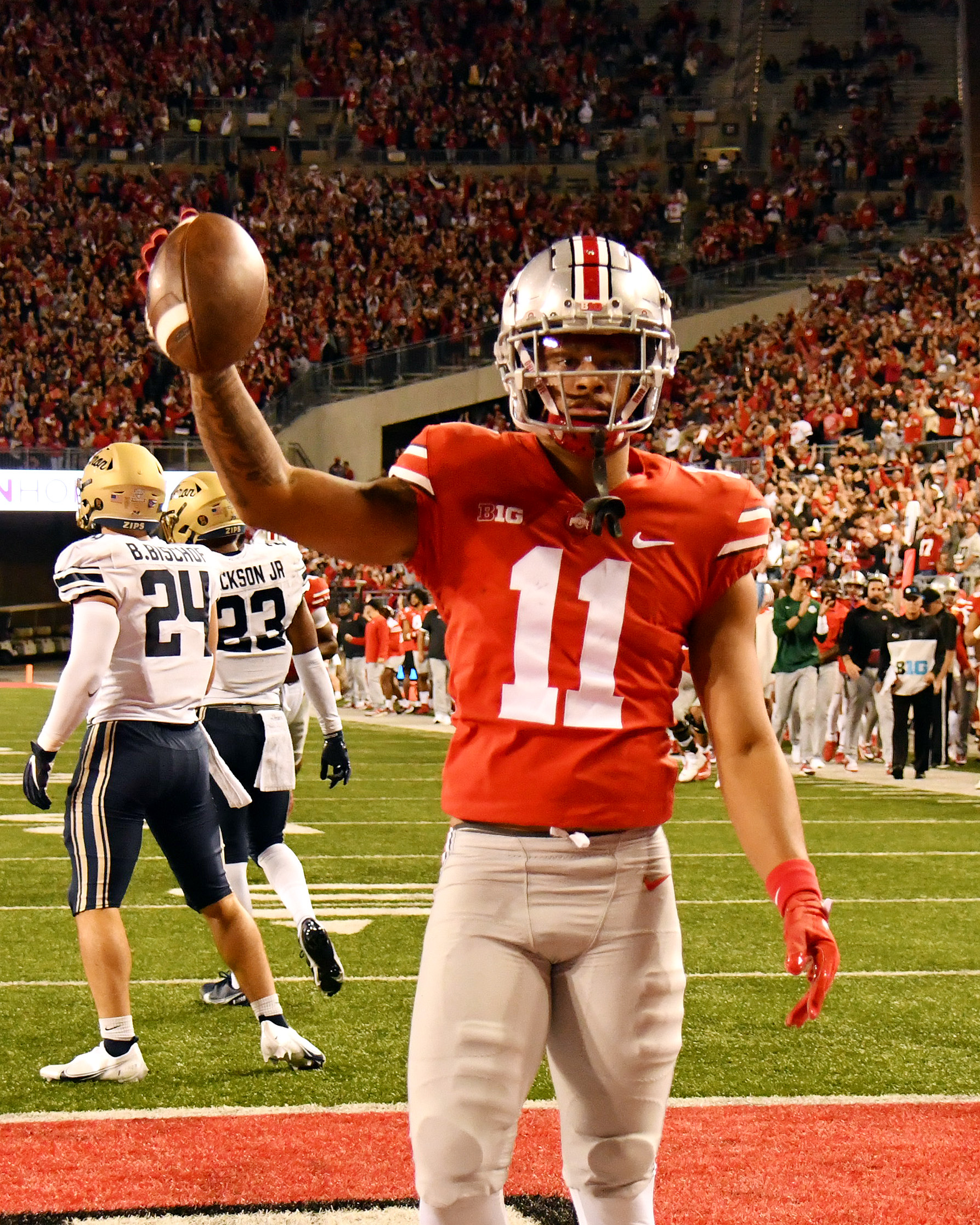 For the second consecutive week, Ohio State fell in the Associated Press top 25 after a win, moving from No. 10 to 11 following a 59-7 blowout of Akron on Sept. 25. The Buckeyes dropped to No. 10 from No. 9 a week prior after a closer-than-expected win over Tulsa, 41-20. The coaches poll, meanwhile, was more impressed by the Buckeye blowout. The 3-1 Buckeye jumped two spots from No. 12 to No. 10 in that listing.
In the AP Poll, Ohio State checks in just outside of a top 10 without much in the way of movement. Alabama, Georgia and Oregon remain cemented in the top three spots, trailed by Penn State (up from No. 6), Iowa, Oklahoma (down from No. 4), Cincinnati (up from No. 8), Arkansas (up from No. 16), Notre Dame (up from No. 12) and Florida (up from No. 11). Michigan and Michigan State join the Nittany Lions, Hawkeyes and Buckeyes in representing the Big Ten, at No. 14 and No. 17 respectively after a pair of close conference wins.
Maryland was the No. 27 team in this listing, behind only Texas, receiving 91 votes. Wisconsin earned 13 points, and Rutgers just six. The largest drop of the week was Clemson's from No. 9 to No. 25 after an overtime defeat against NC State, 27-21, to fall to 2-2 on the year. Arkansas was the biggest gainer after a win over Texas A&M.
The coaches poll sees things similarly. The top three is identical, though Oklahoma remains entrenched at No. 4 despite a close win over West Virginia. Iowa is fifth, Penn State is sixth, Notre Dame is up three spots to No. 7, Cincinnati is up one spot to No. 8, Florida is up one spot to No. 9 and the Buckeyes round out the group. No. 14 Michigan and No. 16 Michigan State round out the Big Ten, with Maryland receiving 59 points, Wisconsin with 56 and Indiana with two.
The largest drop is again Clemson's, down 12 spots to No. 19. Baylor leads the leapers, up 18 spots to No. 24 after a win over Iowa State, which fell from No. 14 and into the unranked masses.