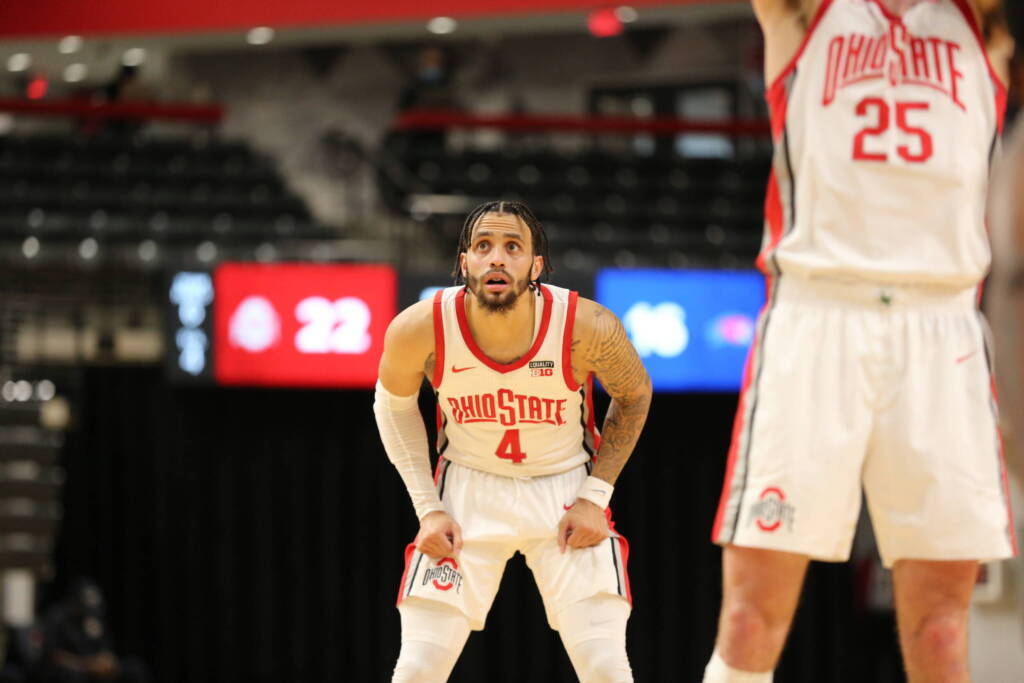 After three wins to open the season, Ohio State basketball won't be playing its fourth game as previously planned for Saturday night due to COVID concerns at Alabama A&M, who the Buckeyes were scheduled to face off against.
"The Ohio State Department of Athletics, in alignment with COVID-19 testing and protocols for non-conference opponents, has canceled the men's basketball game against Alabama A&M University scheduled for tomorrow evening at 7 p.m. at the Jerome Schottenstein Center," a school statement reads.
"The decision was made out of an abundance of caution and with the welfare of the student-athletes, coaches and event staff in mind after Alabama A&M shared results of its most recent testing."
Ohio State will reportedly look to replace this matchup so that it can still play the full 27-game scheduled allowed by NCAA rules. If they can't find a replacement, the Buckeyes will look to square off next against Notre Dame on Dec. 8.