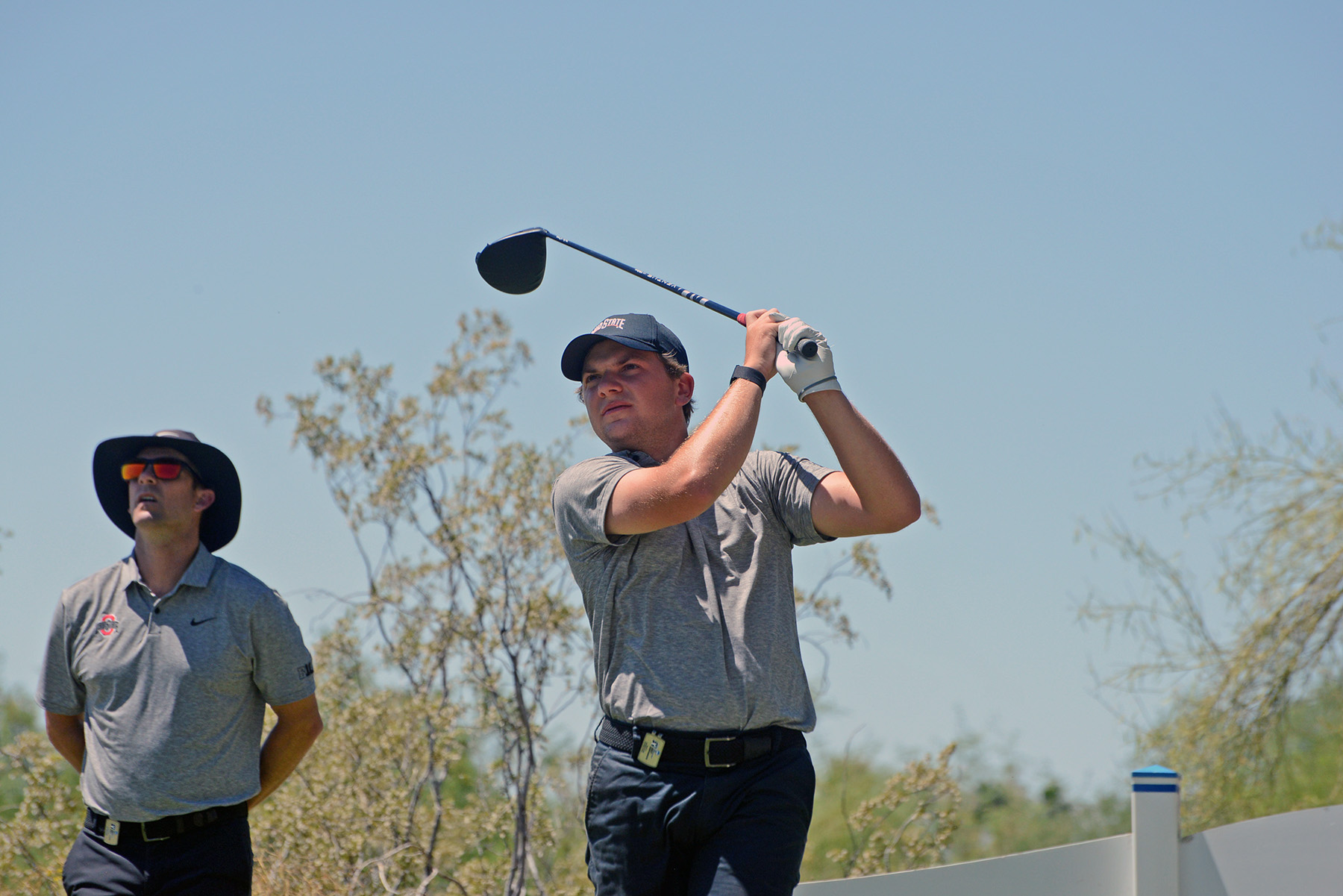 The Ohio State men's golf team made the first cut at the NCAA Championships Sunday, but its season came to an end Monday as it did not make the top eight to advance to team rounds five and six.
With a score 40 strokes above par, the Buckeyes finished in 15th place at Grayhawk Golf Club in Scottsdale, Ariz. Ohio State missed the cut for the top eight by more than 25 strokes, finishing 12 strokes behind 14th-place Georgia (+28).
OSU's team score of 287 kept them in the thick of the competition on day one, but a second-day score of 295 — the worst of any of the final 15 teams in any individual round — put it well behind pace to contend for a national title.
In the third round Sunday, however, Ohio State responded with a score of 284, its best of the tournament. Shipley birdied three of his last four holes to tie OSU with Texas Tech for the 15th and final spot Monday, setting up a two-team playoff.
Across five players in the playoff, the Buckeyes managed to edge out the Red Raiders by a single stroke and advance to the tournament's fourth round.
A 294 (+14) that final day left Ohio State short of advancing further, however, bringing an end to the team's 2023 campaign.
Individual results from the tournament were still being decided as of the publication of this story. Neal Shipley had the best weekend for the Buckeyes, shooting four over par to currently sit in a tie for 29th place.