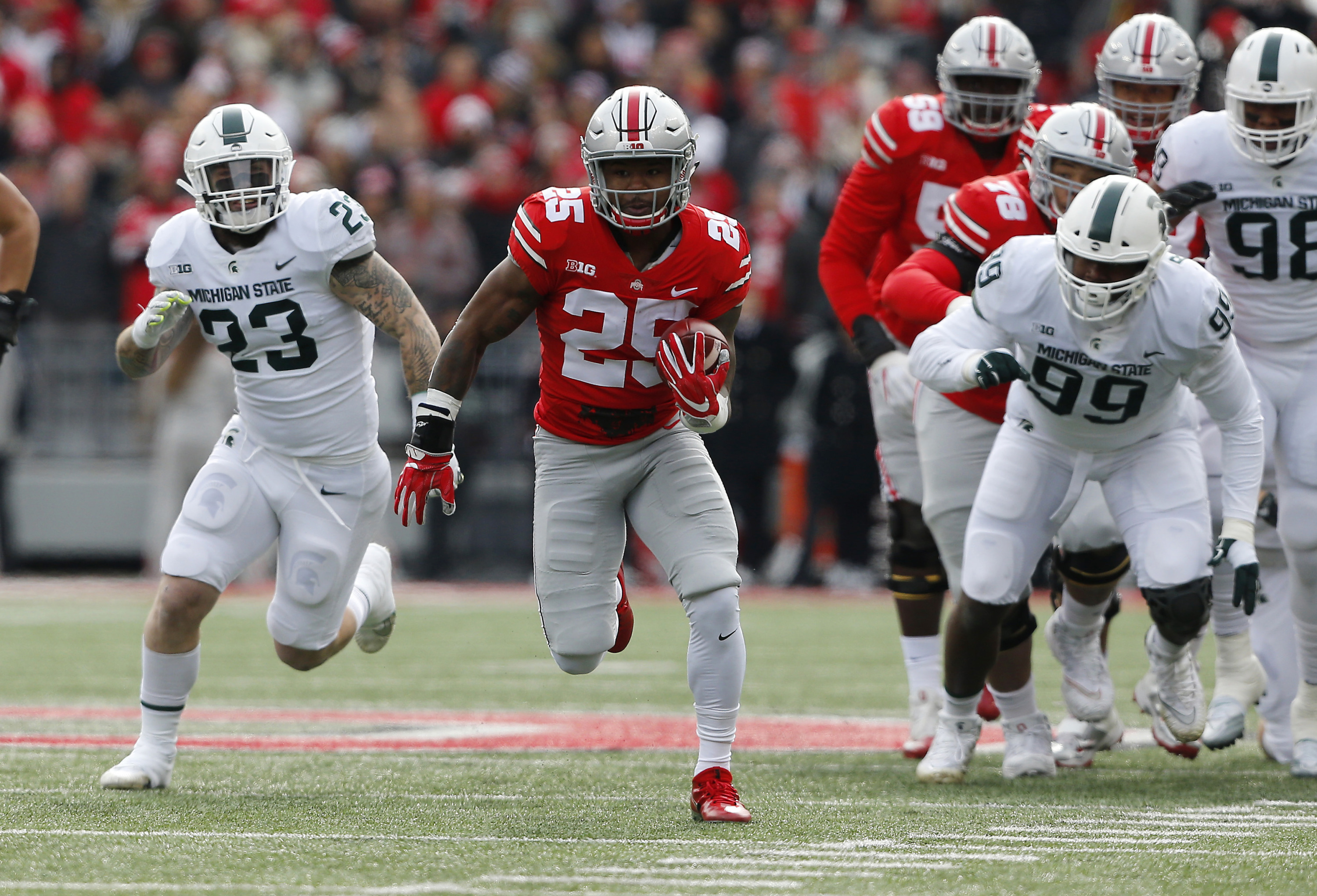 The running backs, offensive linemen and specialists kicked off the physical tests of the NFL Scouting Combine with the 40-yard dash, bench press and vertical jump Friday at Lucas Oil Stadium.
Mike Weber stole the show for the Buckeyes, clocking in at 4.47 seconds in the 40-yard dash, which represents the fourth-fastest time out of the running backs.
While his 40 time currently ranks No. 4, Weber's vertical jump of 33 1/2 inches is tied for No. 15 among running backs.
The tailback, who measured in at 5-9 5/8 and 211 pounds, pressed 225 pounds on the bench 22 times, tying him for the sixth-most reps among running backs. Kansas State's Alex Barnes put up seven more reps than any other tailback, completing a remarkable 34 reps.
Weber, who was the 2016 Big Ten Freshman of the Year, ran for 2.676 yards and 24 touchdowns in 38 games across three seasons in Columbus.
The Detroit native was extremely consistent as a Buckeye, averaging 5.9 yards per carry for his career. Weber rushed for a career-high 1,096 yards as a junior after scoring a career-high 10 touchdowns during his sophomore campaign.
Weber was also a reliable option in the passing game, hauling in 54 receptions for 297 yards and one touchdown through the air.
The former Buckeye back is widely projected to be a mid-round selection in April's NFL Draft, but his blazing performance in the 40-yard dash could help his stock.
BSB will continue to track the progress of former Buckeyes at the Combine as the events occur.