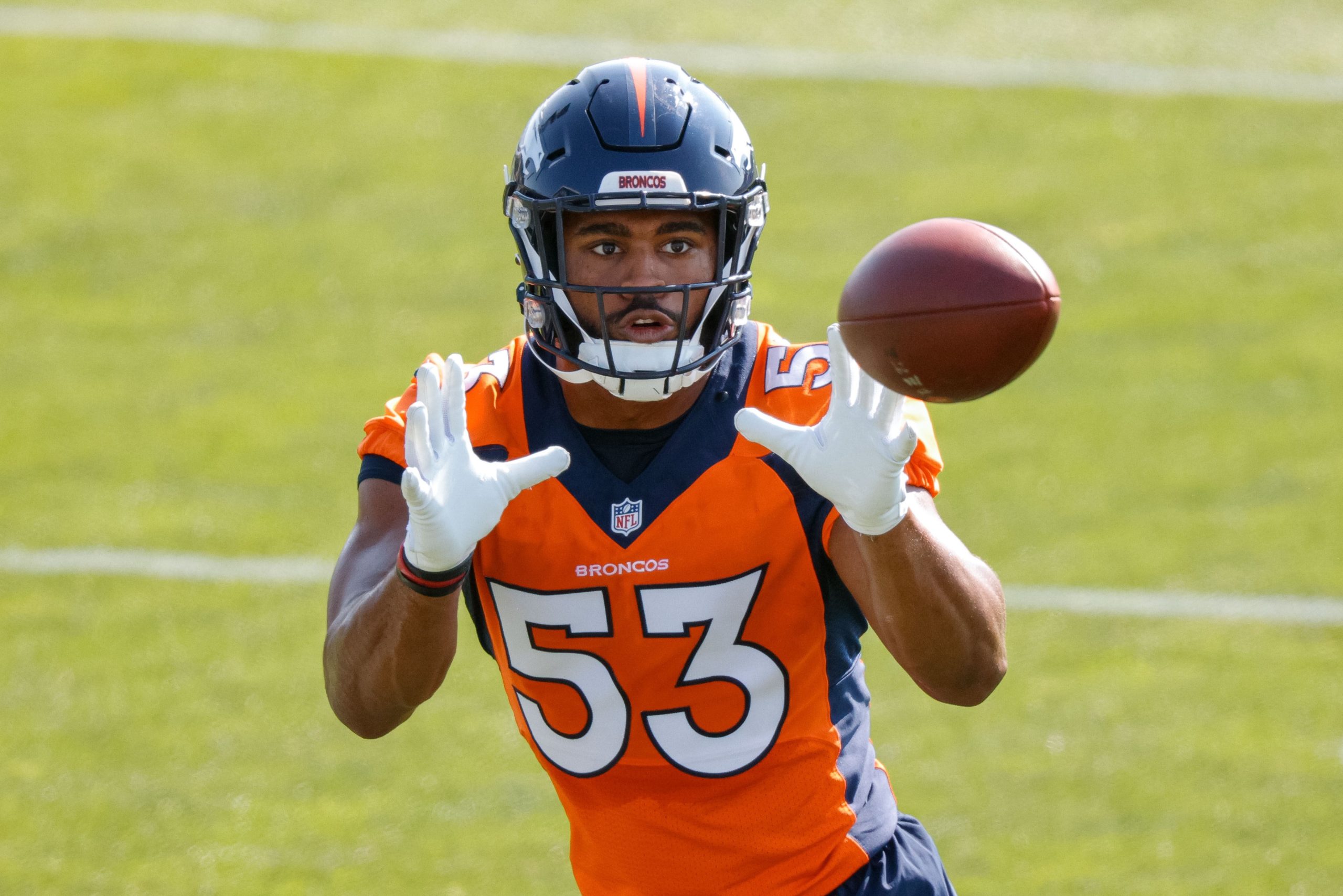 After each week, Buckeye Sports Bulletin will look at how former Ohio State football players performed in their NFL games over the previous weekend. From Justin Fields to Malcolm Jenkins, there are quite a few Buckeyes around the league. We offer updates on all of them.
DENVER BRONCOS vs. PHILADELPHIA EAGLES
After trading All-Pro linebacker and Super Bowl MVP Von Miller to the Los Angeles Rams at the beginning of November, the Broncos made a decision to rely on youth to drive their pass rush. While Denver is headed for a rebuild, Jonathon Cooper — the 239th pick in the 2021 NFL Draft — and Dre'Mont Jones will step up to fill the void left behind by the former face of the franchise.
The Broncos lost to the Philadelphia Eagles, 30-13, but both Cooper and Jones had impactful performances. Cooper finished with five total tackles and one tackle for loss while Jones added four tackles, two tackles for loss, one sack and one forced fumble.
CLEVELAND BROWNS vs. NEW ENGLAND PATRIOTS
Listen, as a Browns fan, I want to forget everything that happened on Sunday afternoon. Cleveland looked awful against New England, and there really isn't anything positive to take away after the Patriots cruised to a 45-7 win in Foxborough, Mass.
However, former Ohio State defensive tackle Tommy Togiai did get the first snaps of his NFL career on Sunday, finishing with two tackles. He played 25 snaps with 22 coming on defense and three on special teams. Togiai even made a massive stop near the goal line in the first quarter, bringing Patriots running back Rhamondre Stevenson to the ground on a halfback dive.
Denzel Ward made two tackles for the Browns but didn't see much of the field once the game got out of hand for Cleveland.
WASHINGTON FOOTBALL TEAM vs. TAMPA BAY BUCCANEERS
Unfortunately, not everything is good news for former Buckeyes in the NFL. Defensive end Chase Young hit a sophomore slump after an impressive rookie season. He had 15 tackles, four tackles for loss and 1 ½ sacks through nine games. Even worse, Young suffered a torn ACL against the Buccaneers and will undergo surgery to repair his knee.
Young went down with under eight minutes left in the second quarter when he rushed Tom Brady on a Tampa Bay passing play. He did not appear to sustain the injury from any contact.
Terry McLaurin caught six passes for 59 yards for the Football Team as Curtis Samuel continues to work through a groin injury which has kept him out for most of the 2021-22 season.
AROUND THE LEAGUE
Miami Dolphins
LB Jerome Baker: 4 tackles
Pittsburgh Steelers
DL Cameron Heyward: 5 tackles, 2 sacks, 0.5 TFL
Jacksonville Jaguars
DT DaVon Hamilton: 2 tackles, 1 sack
TE Luke Farrell: N/A
RB Carlos Hyde: 2 carries, 4 yards; 1 rec, 0 yards
Las Vegas Raiders
DT Johnathan Hankins: 5 tackles, 2 TFL
Los Angeles Chargers
DE Joey Bosa: 4 tackles, 1 sack
WR K.J. Hill: N/A
Dallas Cowboys
RB Ezekiel Elliott: 14 car, 41 yards, 2 TD; 3 rec, 15 yards
S Malik Hooker: 2 tackles
WR Noah Brown: 1 rec, 18 yards
New Orleans Saints
S Malcolm Jenkins: 4 tackles, 1 PBU
CB Marshon Lattimore: 6 tackles
LB Pete Werner: 2 tackles
Los Angeles Rams
S Jordan Fuller: 8 tackles
San Francisco 49ers
DE Nick Bosa: 1 tackle, 1 sack, 1 PBU
RB Trey Sermon: N/A