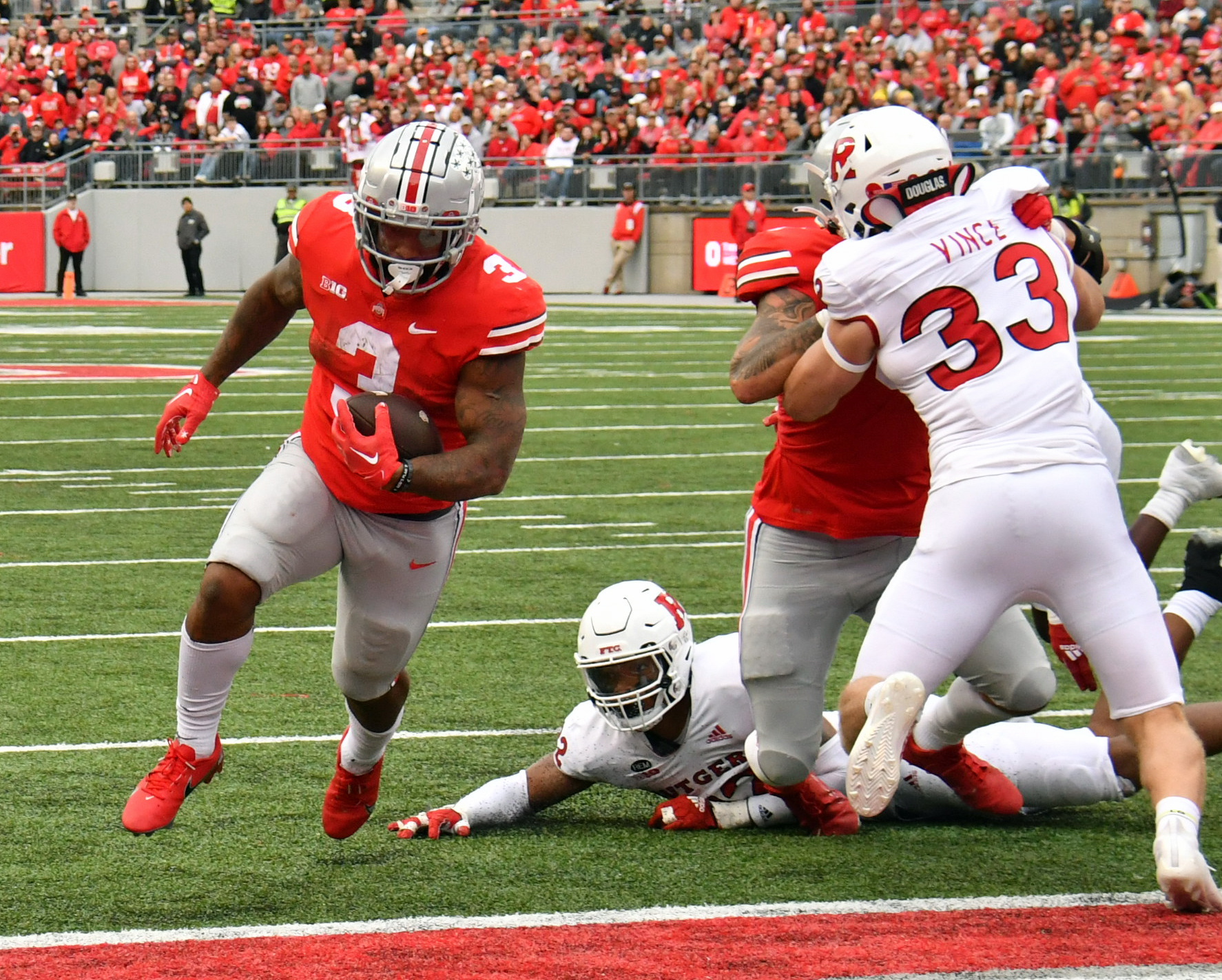 Ohio State third-year running back Miyan Williams dashed himself into the Ohio State record books with a five-touchdown performance against Rutgers on Saturday.
As the Buckeyes were without Williams' typical partner in the backfield, second-year TreVeyon Henderson, Williams elevated his name alongside Buckeye greats Pete Johnson — who churned out five scores against North Carolina in 1975 — and Keith Byars, who completed the feat in 1984 against Illinois. Williams' record-tying performance, alongside his career-best 189 yards, earned him Big Ten Offensive Player of the Week honors.
Four of Williams' five touchdowns came from inside the two-yard line, as he dashed for two touchdowns from the two and a pair of scores from the one. Williams largely feasted out of I-formation sets while near the goalline against the Scarlet Knights.
Although he has picked up the reputation as the bruiser as compared to TreVeyon Henderson's break-away style within Ohio State's running back rotation, Williams showcased his speed during a 70-yard touchdown run through the heart of the Rutgers defense. The long touchdown run lifted Ohio State to a 35-10 lead and served as the second-longest run in Williams' career, just one yard shy from his 71-yard touchdown run against Minnesota last season.
Through Ohio State's first five games, Williams boasts the second-best yards-per-carry average in the country — producing 7.7 yards per attempt. Williams leads the Buckeyes with 497 yards and eight touchdowns on the ground thus far this season.
Williams is Ohio State's third recipient of the Big Ten Offensive Player of the Week this season, joining wide receiver Marvin Harrison Jr. — who picked up the honors on Sept. 12 — and quarterback C.J. Stroud, who was recognized a week later.