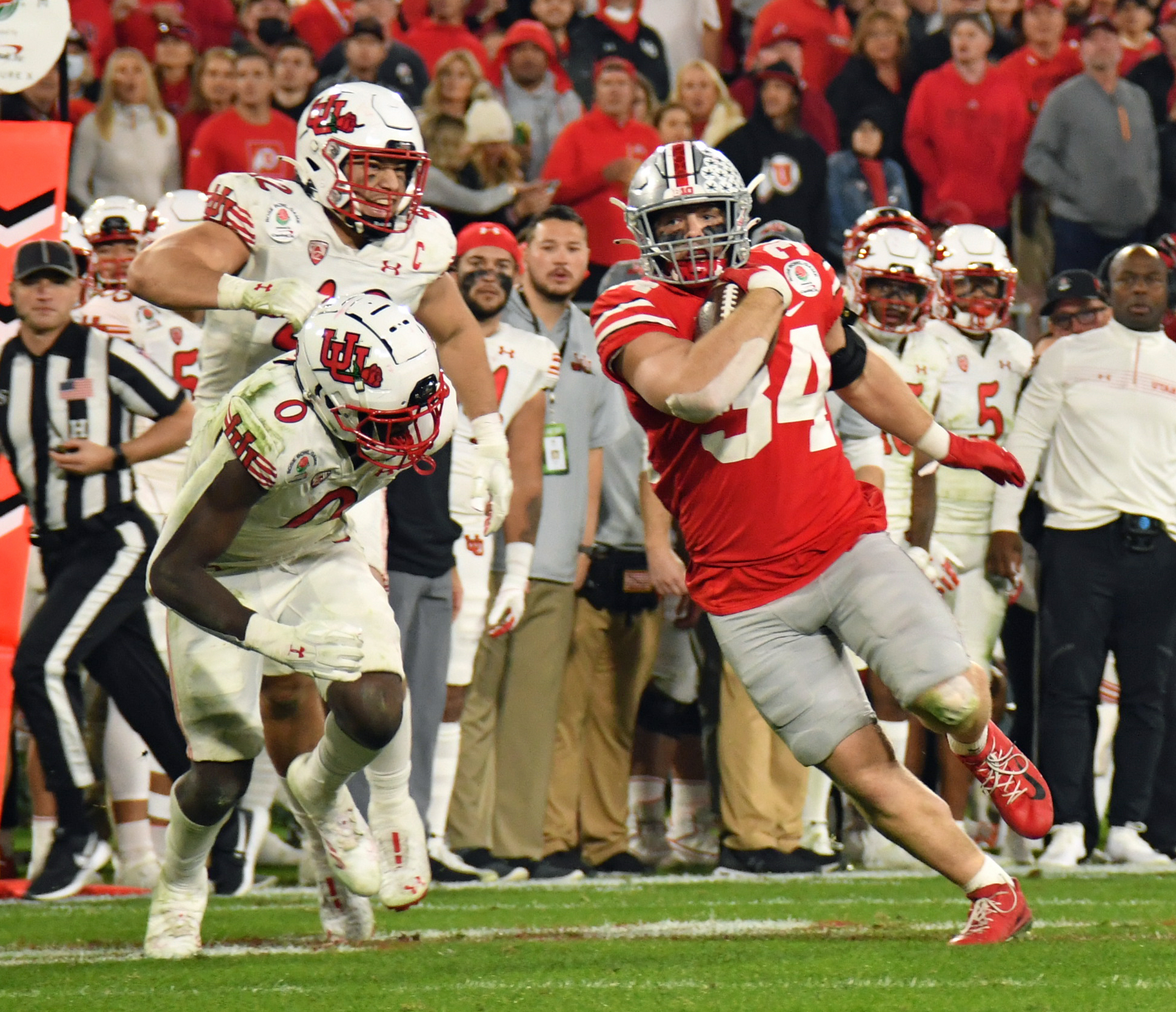 Ohio State tight end and fullback Mitch Rossi announced on Friday that he will use his extra year of eligibility to return for one final season in 2022.
Eleven Warriors team writer Dan Hope first broke the news, reporting that Mitch's father, Tom Rossi, revealed his son's plans to play another year of football in Columbus.
"Coach Day was very persuasive and believes Mitch can add a component the team needs on offense, on special teams, and as a leader," Tom Rossi said. "We've been told that there are NFL teams interested in Mitch and another year to showcase himself would benefit him in that pursuit."
With Jeremy Ruckert heading to the NFL Draft, Rossi will be the most experienced tight end on the Ohio State roster next season. He played 143 snaps behind Ruckert and Cade Stover, who is expected to return to the defense in 2022 to play linebacker or Jim Knowles' "Leo" position.
Rossi was placed on scholarship by the Buckeyes last summer after spending four years as a walk-on. He caught four passes for 28 yards in 2021, including his first career touchdown in Ohio State's 52-13 win over Rutgers. Rossi also played the fifth-most special teams snaps of any Buckeye last season.
Rossi would be one of five scholarship tight ends in 2022 (assuming Stover transitions to the defense), including redshirt sophomores Joe Royer and Gee Scott Jr., redshirt freshman Sam Hart and freshman Bennett Christian. He will also be one of at least three Buckeye "super seniors" with kicker Noah Ruggles and long snapper Bradley Robinson announcing their intentions to return to Ohio State next year.