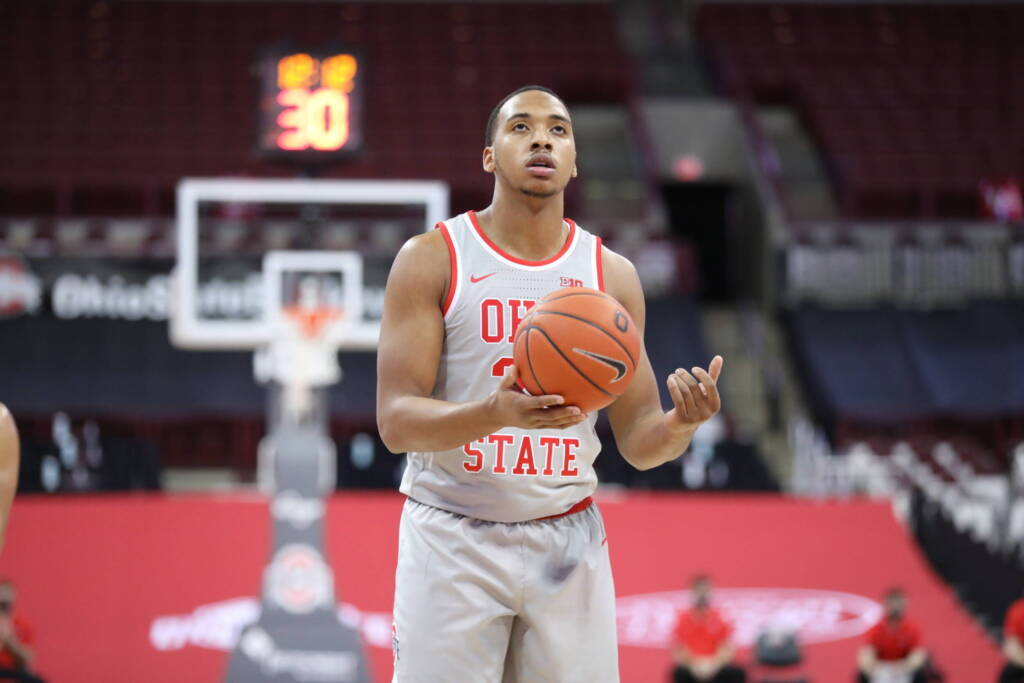 The Michigan men's basketball team played for the first time since Jan. 22 on Sunday after an extended shutdown due to COVID-19, and continued where it had left off 23 days prior, taking down No. 21 Wisconsin on the road 67-59.
The Wolverines trailed by 12 at halftime before outscoring the Badgers 40-20 in the second half for the eight-point victory, which was led by 20 points from Isaiah Livers and 11 points, 15 rebounds and five blocks from Hunter Dickinson.
With the win, Michigan moves to 14-1 overall and 9-1 in the Big Ten, and will likely remain at No. 3 in the Associated Press top 25 poll that is released on Monday.
Right behind Michigan is likely to once again be Ohio State, who is currently ranked fourth and who won both of its games since the last poll, one of which was a 19-point victory over Indiana.
With Gonzaga and Baylor almost certainly staying at No. 1 and 2, respectively, it sets up a No. 3 vs. No. 4 matchup between the 14-1 Wolverines and 17-4 Buckeyes that will take place next Sunday at 1 p.m.
Both teams still have a game to play before that matchup, with Ohio State taking on Penn State at 8 p.m. Thursday and Michigan facing Rutgers at 9 p.m. on the same day, but the AP poll rankings will be set in stone on Monday for the upcoming matchup.