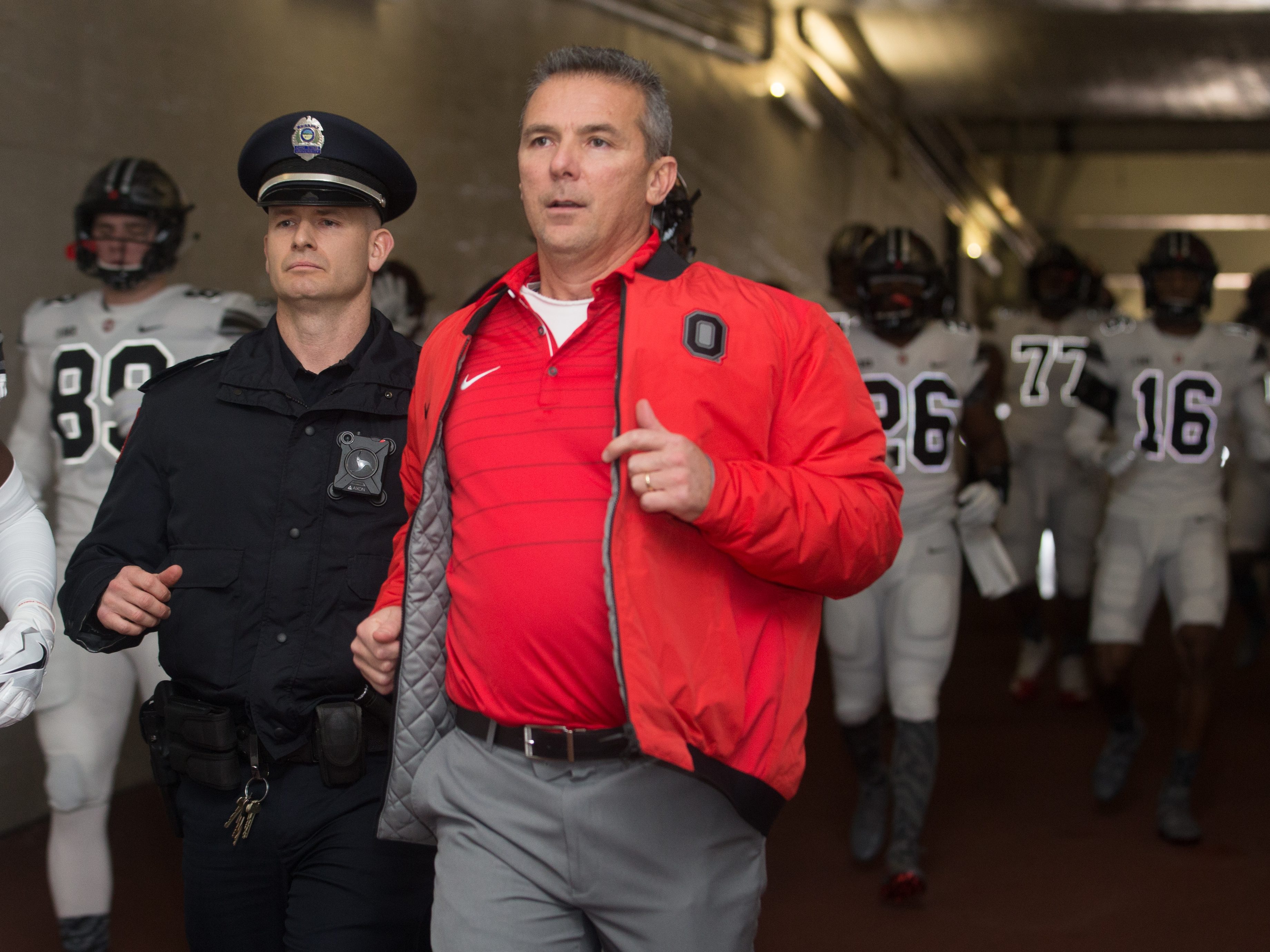 An investigation into Ohio State head football coach Urban Meyer's handling of domestic violence allegations against a former assistant coach will be completed Sunday, the university announced Friday evening. The conclusion of the investigation will fit into the initial 14-day timetable that was expected.
The investigation, which stems from a 2015 allegation of domestic violence against then-wide receivers coach Zach Smith, is being handled by an independent working group. Meyer, who previously said in a statement that went through the proper channels in regard to the 2015 allegations, has been on paid administrative leave since Aug. 1.
Once the investigation is completed, the working group will prepare a full report, which will be delivered next week, according to the university statement.
"Following receipt, the working group will share the report with the Board of Trustees in an executive session to be held next week," the statement read. "As required by law, public notice of the meeting will be released at least 24 hours in advance. Following deliberations with the board, and appropriate time for consideration, President Michael V. Drake will announce his decision."
Former Ohio house speaker Jo Ann Davidson is the chair of the working group. The investigation is being led by former chair of the U.S. Securities and Exchange Commission Mary Jo White.
According to the statement, additional details will be made available next week.
MORE ON THE STORY