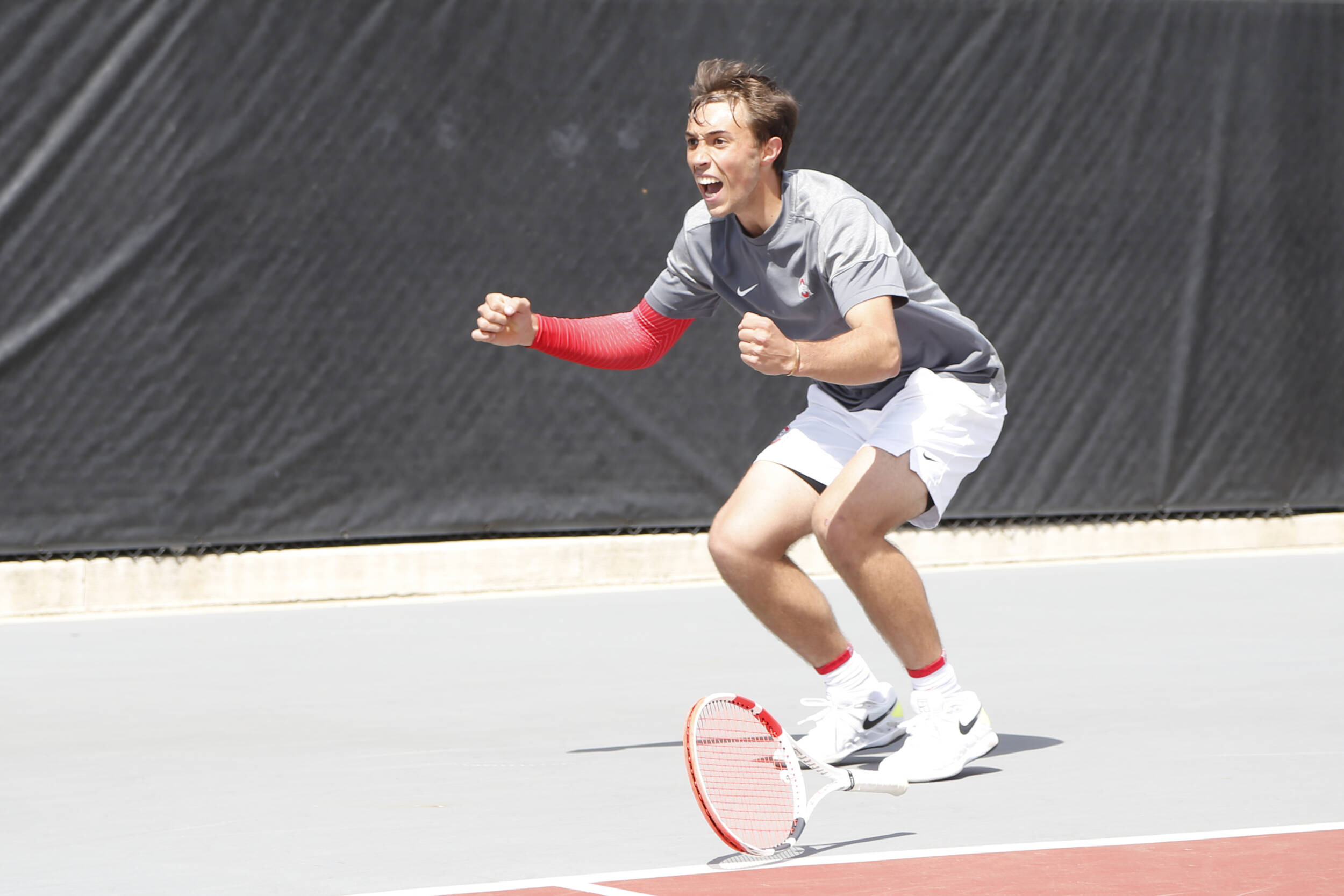 Ohio State men's tennis freshman J.J. Tracy was named the ITA Midwest Region Rookie of the Year on Tuesday, a university release reported, as voted on by the region's coaches.
This comes after he was named as the Big Ten's Freshman of the Year (which Ohio State's Cannon Kingsley also claimed last season). He's the ninth Buckeye to claim the honor, joining Joey Atlas (2004), Justin Kronauge (2007), Blaz Rola (2011), Mikael Torpegaard (2015), Martin Joyce (2016), JJ Wolf (2017), John McNally (2018) and Kingsley (2020), per the OSU release.
It was an impressive first year for Tracy as a member of Ohio State's regular-season Big Ten East co-title squad. After a pair of losses in January, he rattled off 24 consecutive wins to finish the season with a 26-3 record, putting him firmly on familiar ground with his talented teammates.
He and Kingsley form one of the Big Ten's top young duos, both in individual play and in their doubles pairing. Tracy earned a 14-4 mark in the doubles circuit.
Tracy will now go into a pool with the other regional winners, and the national award winners will be picked on June 21.