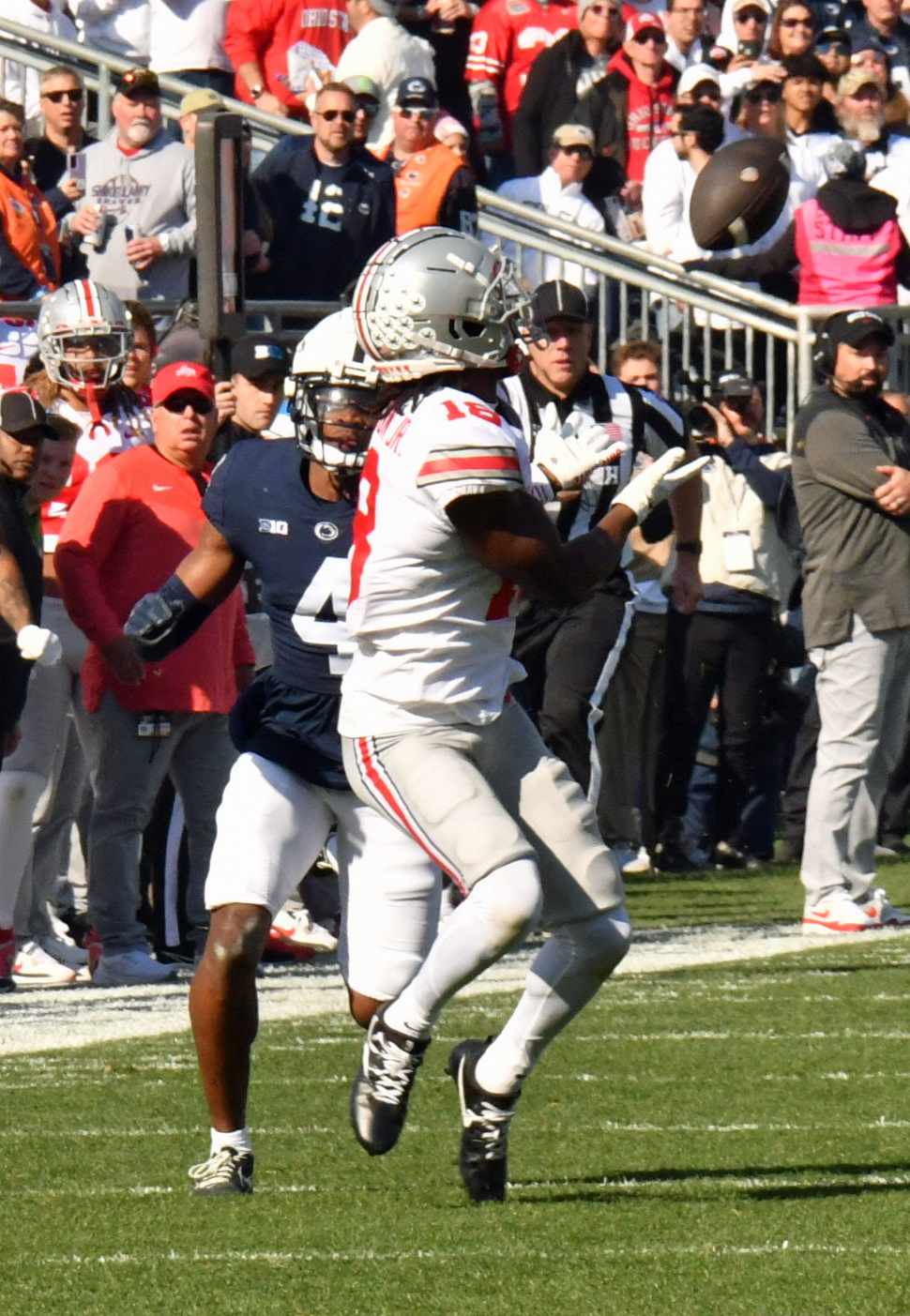 Ohio State's top wideout is in the running to be named the nation's best at his position.
Second-year pass catcher Marvin Harrison Jr. was named one of 12 semifinalists for the Biletnikoff Award, given annually to the best receiver in college football, Monday.
In 11 games this season Harrison has hauled in 65 passes for 1,037 yards, good for eighth in the country, and 11 touchdowns, which is tied for third.
Arguably Harrison's best single-game performance came in week 9 at Penn State, when he caught 10 passes for 185 yards, both season highs. He's caught three touchdowns in a contest twice this season against Arkansas State and Michigan State. Adding in last year's Rose Bowl, Harrison has the most three-touchdown performances in Ohio State history.
The Biletnikoff winner, along with college football's other major awards, will be announced Dec. 9 on ESPN.