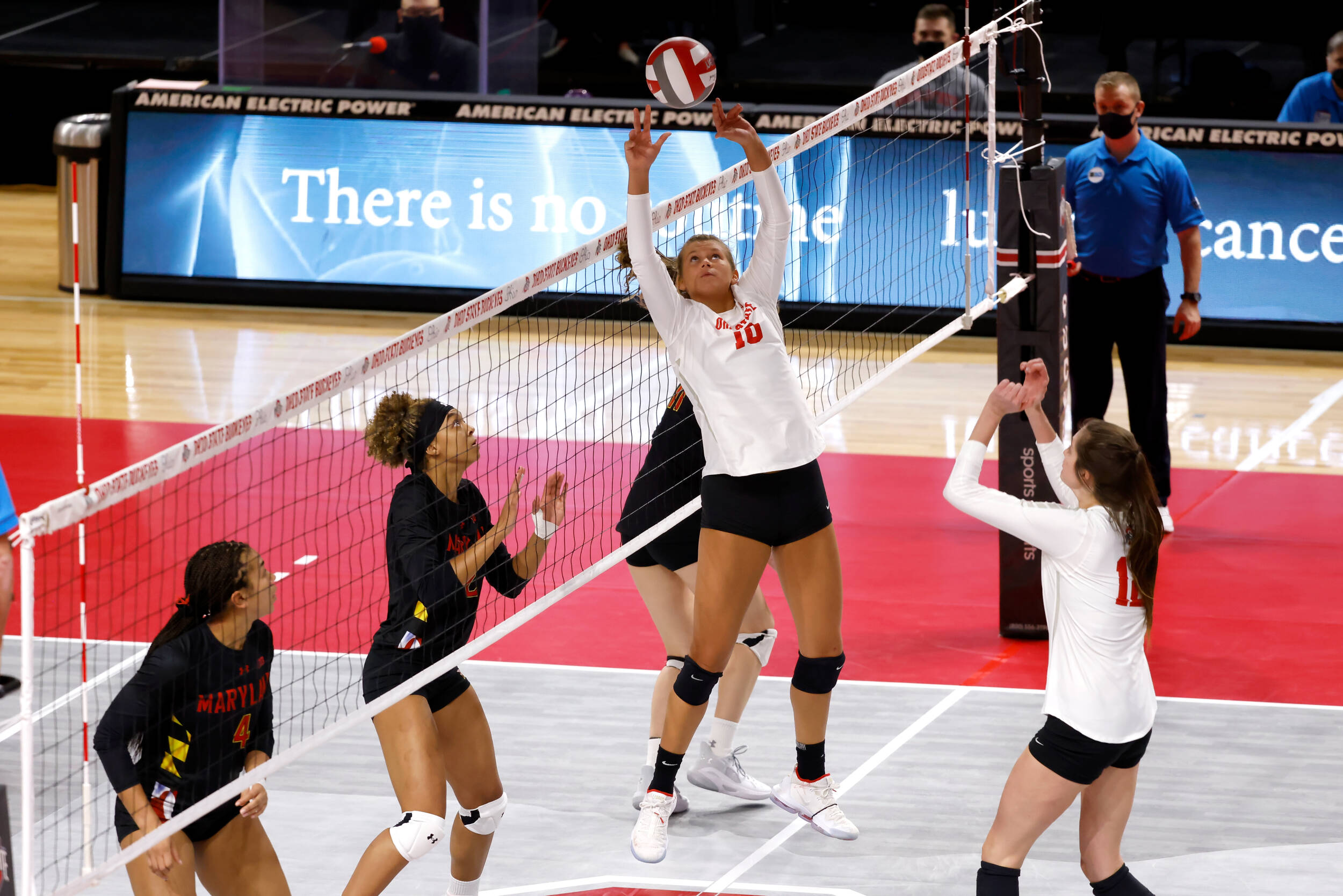 Ohio State sophomore Mac Podraza was named Big Ten Setter of the Week on Monday, her fourth time claiming the award on the season. She helped lead the Buckeyes to a series sweep of Michigan over the weekend, as they improved to a whopping 15-1 record on the season.
She averaged 12.14 assists per set over the series, racking up a double double – 44 assists and 12 digs in a 3-1 win on Friday and followed that up with 41 assists and five blocks in a 3-0 sweep the next day. That was the 14th time this season that she's had at least 40 assists in a match.
Podraza leads the Buckeyes with 708 assists this season, roughly 10.7 per set on the year. She also has 130 digs (third on the team) and 37 blocks (fourths) with a .321 attacking rate.