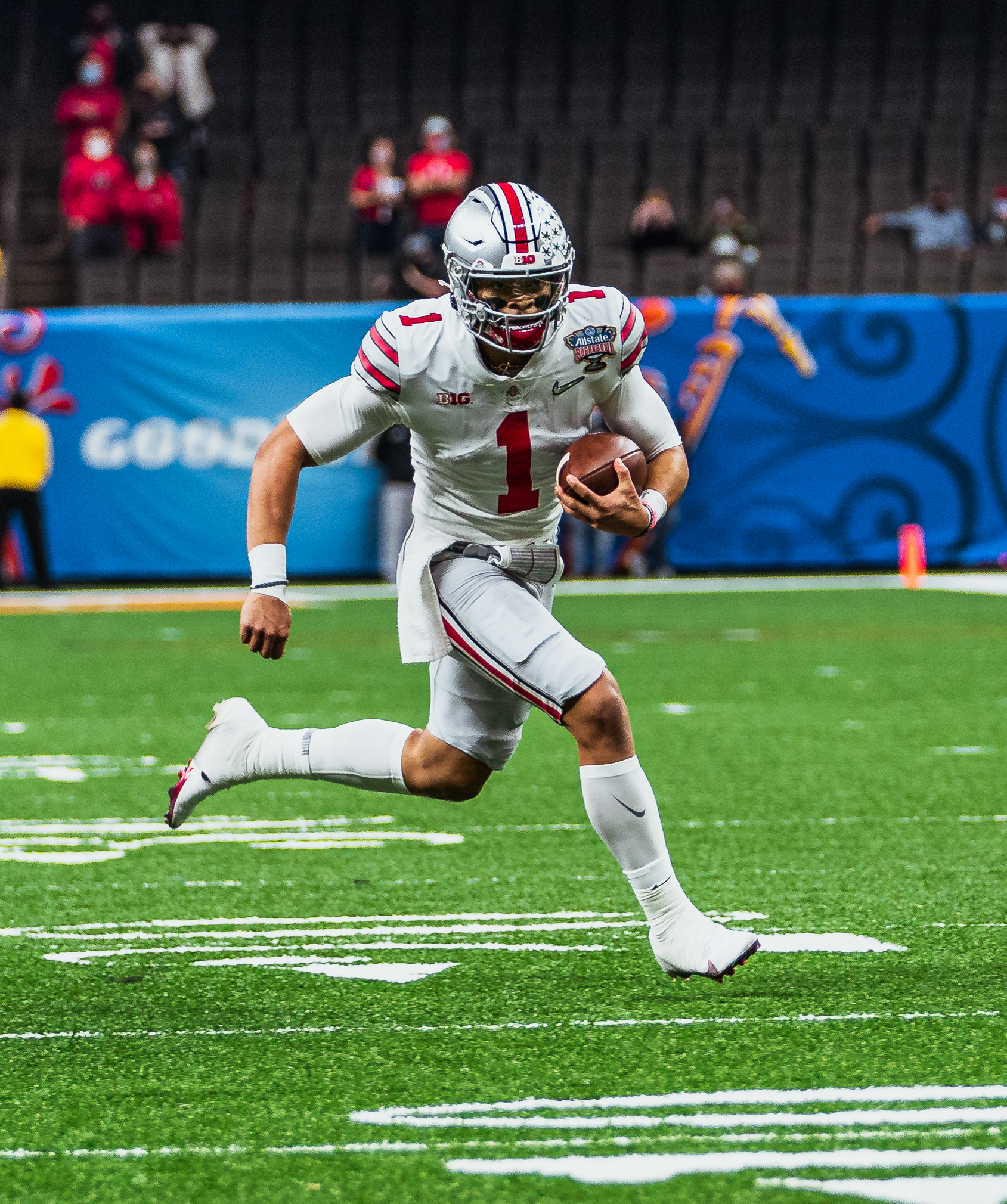 Former Ohio State quarterback was named NFC Offensive Player of the Week after breaking the regular-season single-game rushing record for quarterbacks in the Chicago Bears' 35-32 loss to the Miami Dolphins on Nov. 6.
Fields finished the game with 178 rushing yards, surpassing the previous record of 173 yards set by Michael Vick in 2002 with the Atlanta Falcons. The overall record – for the regular season and playoffs – is held by former San Francisco 49ers quarterback Colin Kaepernick, who rushed for 181 yards in a playoff game in 2013.
Fields also finished the game with 123 passing yards and three passing touchdowns, becoming the first quarterback to ever throw for three touchdowns and rush for at least 140 yards in a game.
So far this season, Fields has completed 58.8 percent of his passes for 1,322 yards and 10 touchdowns while rushing for 602 yards and four additional scores.