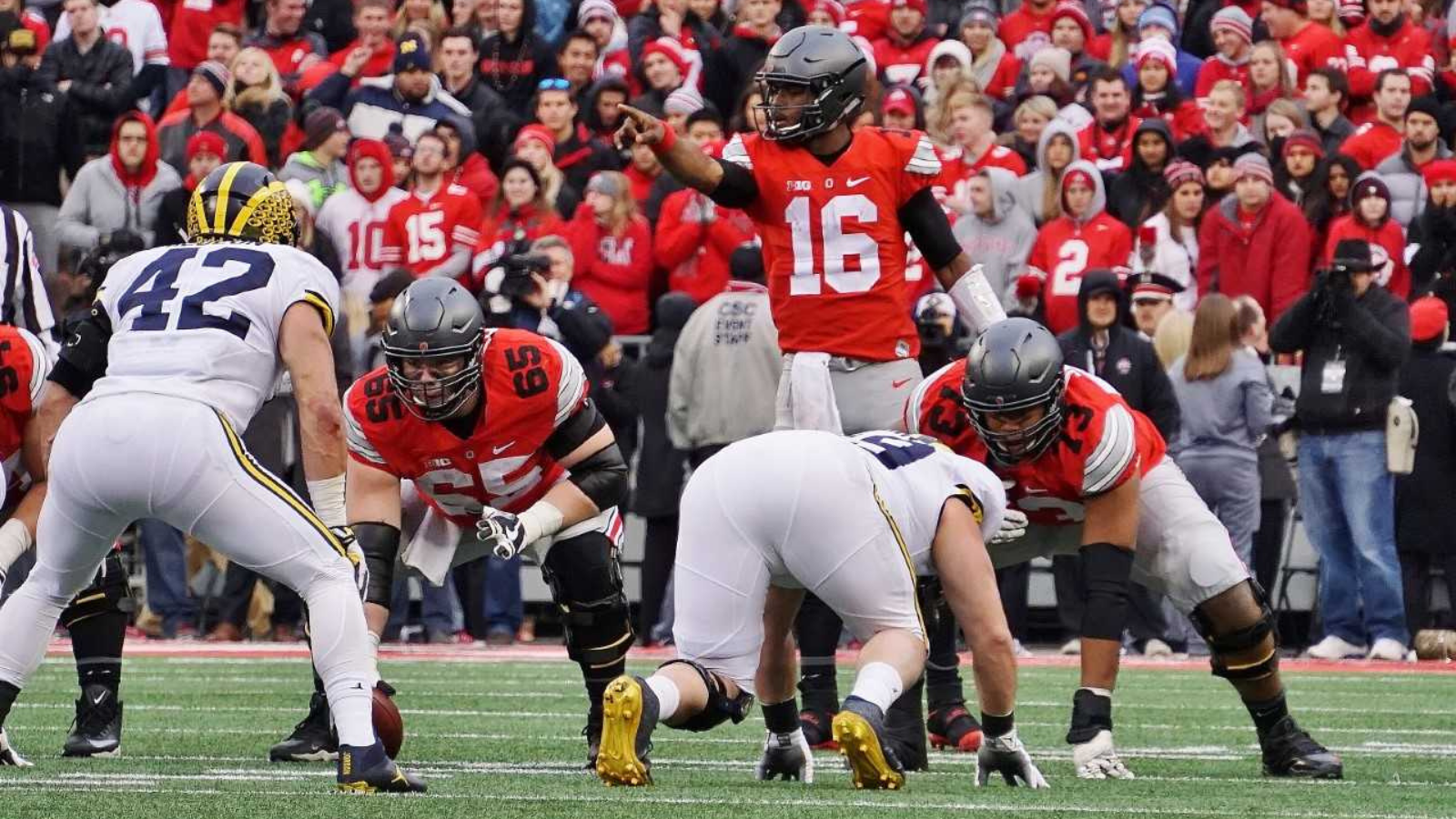 According to Star-Telegram reporter Clarence Hill Jr., Ohio State quarterback J.T. Barrett had a bit of a rough time this weekend during his tryout with the Dallas Cowboys. Wind affected both him and fellow signal caller Brady Davis at rookie minicamp.
So it's perhaps no surprise that Barrett will not be signed by the team in the immediate future.
However, there is good news for Barrett as well. Apparently, this weekend wasn't the only time the Cowboys have taken a look at him.
"J.T. was in here last week and he had an excellent workout," said head coach Mike McCarthy. "I had a chance to watch him through college and then his time in New Orleans."
McCarthy also acknowledged that the weather was less than ideal for trying to evaluate quarterback play.
Barrett threw for 9,434 yards with a Big Ten-record 104 touchdowns and 30 interceptions while completing nearly 64 percent of his passes in four seasons at Ohio State, and since then has been on the practice squad rosters of the Pittsburgh Steelers, Seattle Seahawks and New Orleans Saints.