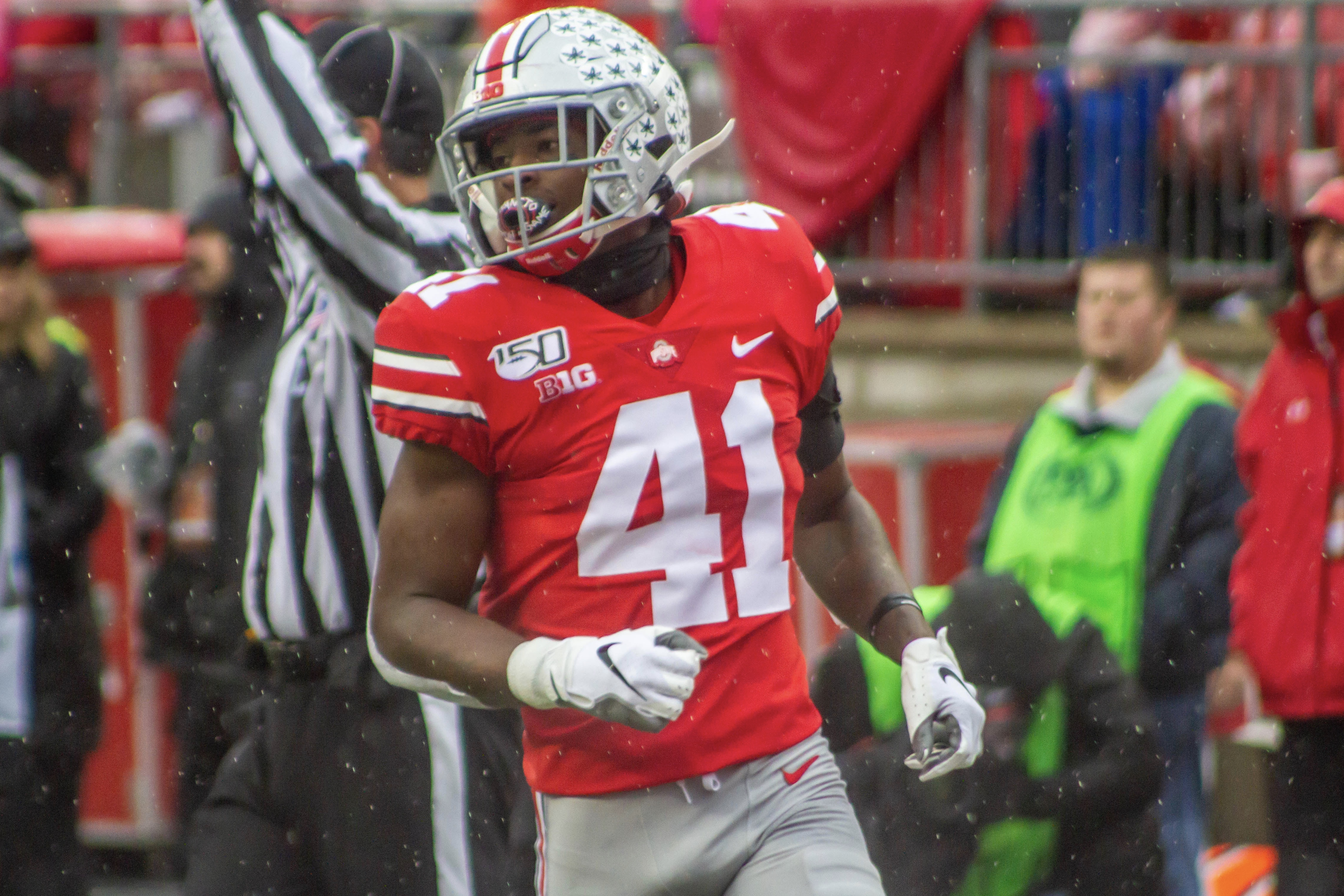 Ohio State safety Josh Proctor will miss the rest of the season after suffering a leg fracture in Saturday's loss to Oregon, head coach Ryan Day said on Monday night.
"I don't know the exact term of what it was, but there was a fracture there," Day said on 97.1 The Fan's Buckeye Roundtable. "Very, very tough injury for him, and prayers are out for him and his family."
Proctor went down in the third quarter, prompting the Ohio State training staff to take the field. After tending to him for a few minutes, the staff brought a cart and took Proctor to the locker room.
Day said Proctor underwent successful surgery, and the recovery process begins now.
"That all went well," Day said, "but a very, very big loss for our team and obviously and a big loss for him.
Proctor can medically redshirt this season. He also can utilize the extra year of eligibility granted to all student-athletes who competed amidst the COVID-19 pandemic, so Proctor could have two more seasons with the Buckeyes if he chooses.
When Proctor went down, Ohio State called upon second-year Bryson Shaw to take his place. However, Shaw is not a guarantee to hold the starting position moving forward. The Buckeyes also can place third-year Marcus Hooker, second-year Lathan Ransom, second-year Kourt Williams and first-year Jantzen Dunn into the open spot.
Hooker started four of the first five games last season ahead of Proctor. When an injury caused Hooker to be unavailable for the Big Ten Championship, Proctor filled in and remained the starter throughout the College Football Playoff games against Clemson and Alabama.