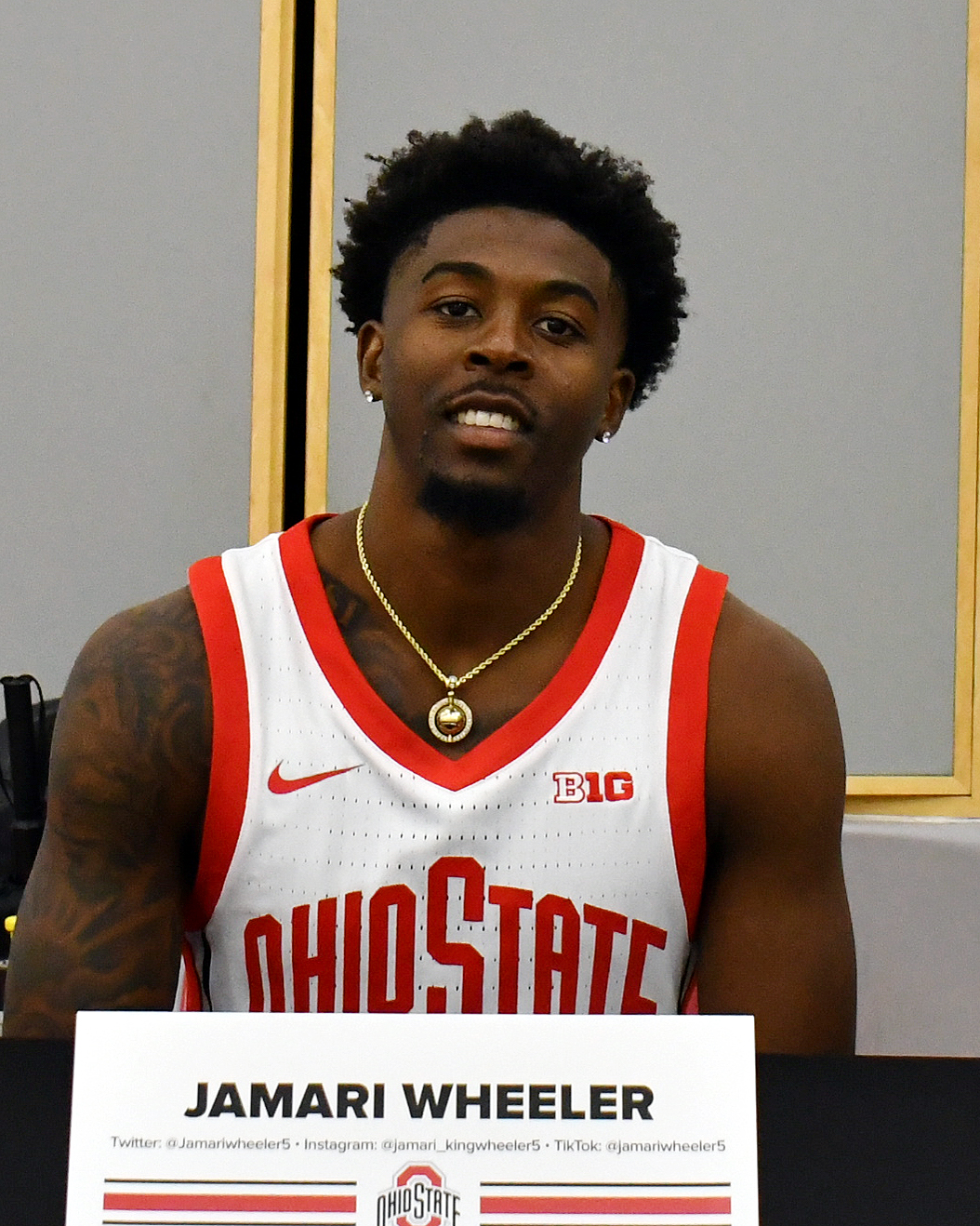 Jamari Wheeler's time on the end of the bench will be short-lived. After missing a game with an injury for the first time in his college career as the Buckeyes toppled Minnesota Jan. 27, Wheeler was not listed among the unavailable players for the Buckeyes entering their Noon matchup with Purdue in West Lafayette and is expected to contribute. Sophomore Meechie Johnson Jr., who was out for nearly two weeks with a facial injury prior to a return against Minnesota, remains available as well.
Wheeler is averaging 7.1 points, 3.8 assists and 3.4 rebounds per contest as Ohio State's lead point guard this season and plays a critical role in leading the Buckeye offensive attack.
"I think you guys know that have seen us play that Jamari's a really important piece to our puzzle," assistant coach Ryan Pedon said Jan. 29. "He gives us that experience, toughness, he leads with his defense. And obviously, we'd love to have him, but ultimately his long-term health is going to be most important to us."
Without Wheeler in the lineup, Ohio State turned to Johnson, Cedric Russell and Jimmy Sotos against Minnesota. The three combined for 58 minutes, 11 points, seven assists and six rebounds.
"I thought all three of them did a tremendous job," Pedon said. "My antennas were up on the freshmen mostly because they had never been to the barn, had not played in front of an environment like that. It's a tough place to play. But when you look postgame and you see they've both combined for, I think, 62 minutes, had six assists combined with one turnover, I thought they did a phenomenal job and we've got to hope to continue to build on that."