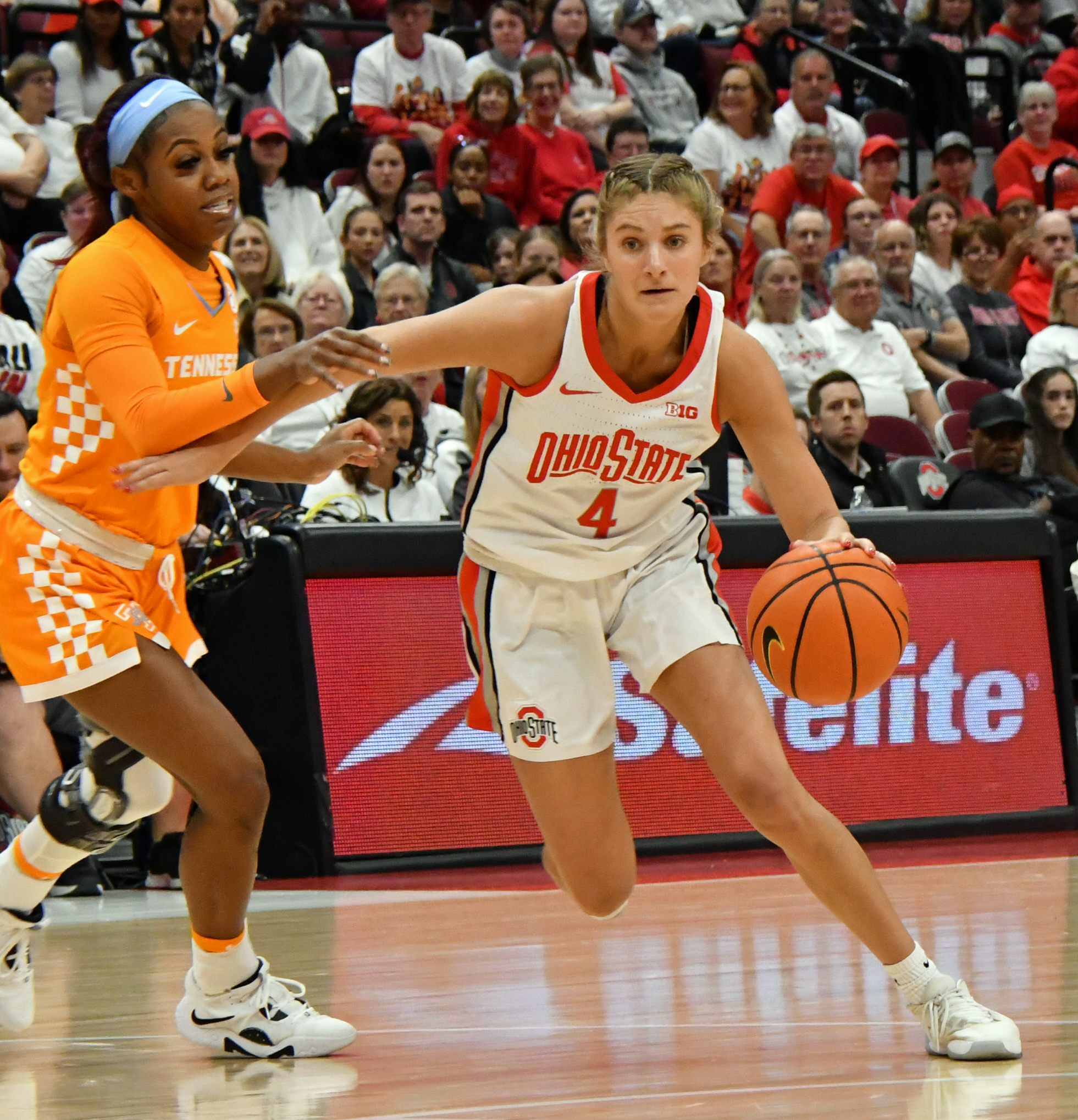 Ohio State has been without guard Jacy Sheldon since late November due to a lower-leg injury, but it appears the senior is getting closer to a potential return for the Buckeyes.
"We're getting closer," McGuff said on Jan. 17. "We're just making sure we give it ample time to fully heal so we can have her at 100 percent down the stretch. But we're getting closer, for sure."
Sheldon has not played since Ohio State's win over Louisville on Nov. 30, missing the last 12 games leading into the Buckeyes' matchup with Iowa on Jan. 23. Prior to her injury, she was averaging 16.0 points on 48.5 percent shooting while adding 3.4 rebounds, 3.2 assists and 6.0 steals per game.
She started showing signs of being hampered following Ohio State's win over Wright State on Nov. 23, finishing the game but leaving the court with a noticeable limp. She missed the following game against North Alabama and then played nearly the entire game against Louisville, and from that point has sported a boot on her right leg.
She's also been seen at times using crutches, though she has been without them for the last several games on the team's bench. Despite the injury keeping her off the floor, Sheldon has remained plugged into the team, traveling to road contests and participating in whatever capacity she can on the bench.
"She's been very supportive and very selfless," forward Cotie McMahon said. "It's obviously hard being out with an injury, but not one game, not one practice, not one moment have you seen her down. She's still on the bench, coaching us up, expecting a lot more from us."