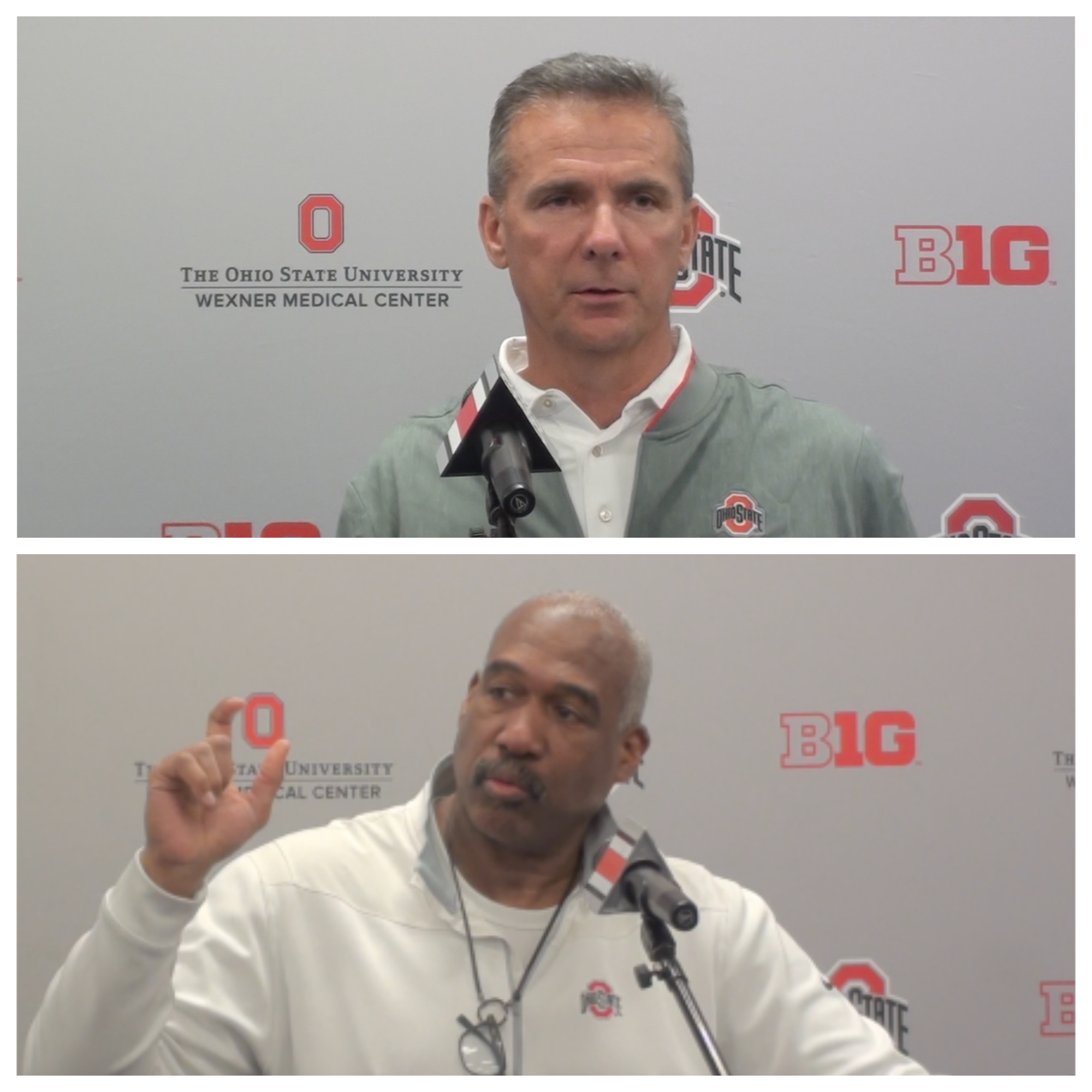 Named after athlete director Gene Smith, Ohio State announced Tuesday its installment of the Eugene D. Smith Leadership Institute, which will "provide leadership, character and career development" to best prepare the university's 1,000-plus student-athletes for post-graduate life.
Comprised of three pillars — REAL LIFE, LIVE LIFE and LEADERSHIP — the institute involves Urban Meyer, who retired from his post as former head football coach after seven years (2012-18) at the helm in Columbus
Now the Buckeyes' assistant athletics director of athletics initiatives and relations, he will oversee rising leaders from all sports in the Lead Like a Buckeye Program for captains on each of OSU's 36 varsity teams.
"We are excited to share with you a new initiative that we are so proud to have the opportunity to lead," said associate athletic director Carey Fagan, who is charged with implementation of the institute. "Thanks to the unbelievable generosity of donors who are passionate about what we do, we have launched this comprehensive program for student-athletes to best prepare them for careers and life after graduation."
Beyond the third pillar of LEADERSHIP of which Meyer's program falls under, Ohio State's other institute areas include REAL LIFE and LIVE LIFE.
The former centers around career preparation, getting student-athletes ready for entering the workforce through internships and exposure to industries based on a student-athlete's field of study.
The latter focuses on social awareness and aims to educate student-athletes on areas of social awareness and community involvement such as first impressions, dining etiquette and financial literacy.