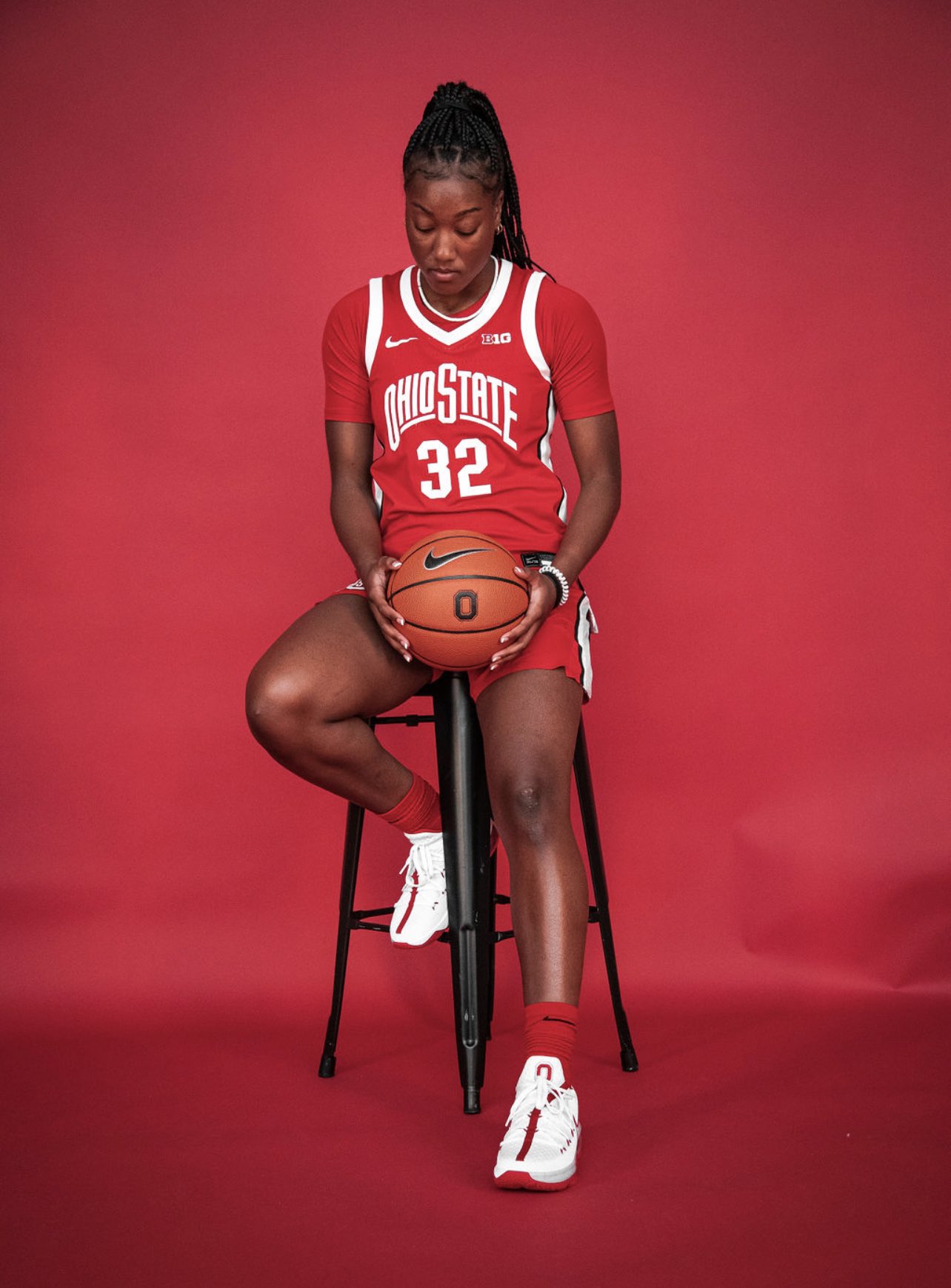 Ohio State women's basketball freshman forward Cotie McMahon arrived on campus as an early enrollee this past winter, but before she plays for the Buckeyes, she'll have the opportunity to expand her horizons in international play.
McMahon was selected as one of 12 members of the 2022 USA Basketball Women's U18 National Team on Friday, earning a spot on the roster following four days of trials. She will be coached by Joni Taylor (Texas A&M), DeLisha Milton-Jones (Old Dominion) and Teri Moren (Indiana).
McMahon is a member of Ohio State's 2022 recruiting class out of Centerville, Ohio. She scored 20.2 ppg her junior season and finished her high school career with 1,319 points.
The team will compete at the 2022 FIBA U18 Women's Americas Championships in Buenos Aires, Argentina, from June 13-19. The United States will open play on June 13 against Colombia. The team will then face Puerto Rico on June 14 and El Salvador on June 15 before tournament play begins on June 17.
Besides McMahon, the other 11 members of the team include Isuneh Brady (UConn), Aalyah Del Rosario, Kailyn Gilbert (Arizona) Londynn Jones (UCLA), Chloe Kitts, S'Mya Nichols, Indya Nivar (Stanford), Courtney Ogden, Justine Pissott (Tennessee), KiKi Rice (UCLA) and Grace VanSlooten (Oregon).
Jones and Rice were both members of the USA Women's U16 National Team that won a gold medal in 2019, and Brady, Nichols, Nivar and VanSlooten also participated in trails that year.
The United States have won gold at the last nine FIBA U18 Women's Americas Championships and ten total gold medals since the event began in 1988.