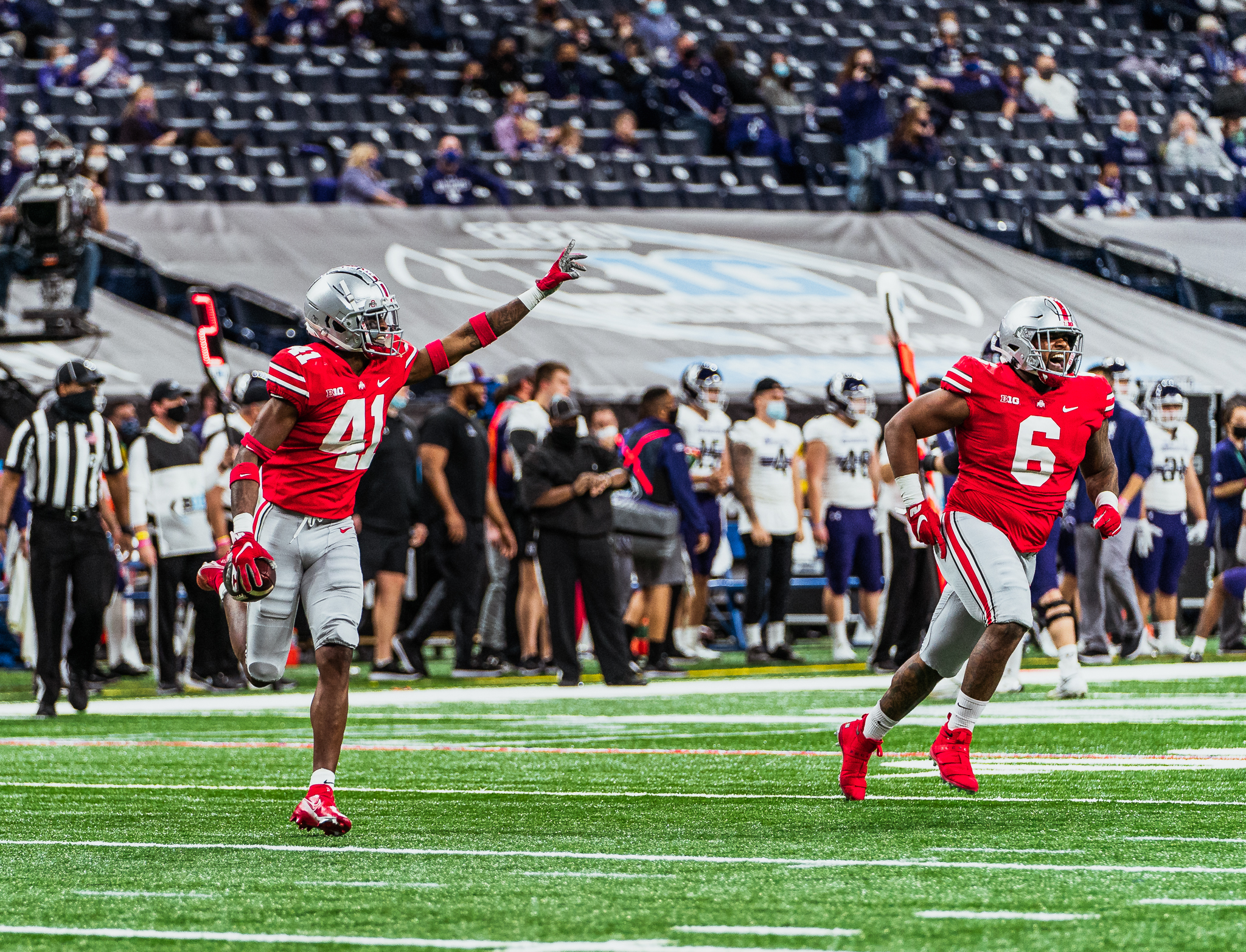 Ohio State officially made it four straight Big Ten title wins on Dec. 19 as it survived a test from Northwestern, 22-10 and likely secured its spot in the upcoming College Football Playoff. It certainly wasn't always pretty for the Buckeyes, specifically on offense, but a record-setting performance from Trey Sermon buoyed the Buckeyes on their way to their sixth win of the season.
While Sermon was the story, he didn't strike the first big blow for the Buckeyes against the Wildcats. That, instead, goes to Justin Hilliard, who snagged a crucial interception in the end zone early in the third quarter.
Then it was Sermon's turn, busting a huge run to shovel the Buckeyes out of their own territory, though the drive would not result in points.
Later in the third quarter, Sermon struck again on a big gain. This time, he got to finish the job with Ohio State's first touchdown (and first lead) of the ball game.
Not to be outdone, the defense bounced back with two more big turnovers, first from Josh Proctor.
And then from Hilliard.
With the Buckeyes looking to extend their lead, it was Sermon again that delivered. He found the end zone again to give Ohio State a 22-10 lead that it would not look back from.
Then, in the final moments of the game, Sermon broke Eddie George's record for most individual rushing yards by an Ohio State running back in a single game.
The Buckeyes will likely square off next in the College Football Playoff, and are projected by many to meet Clemson there.