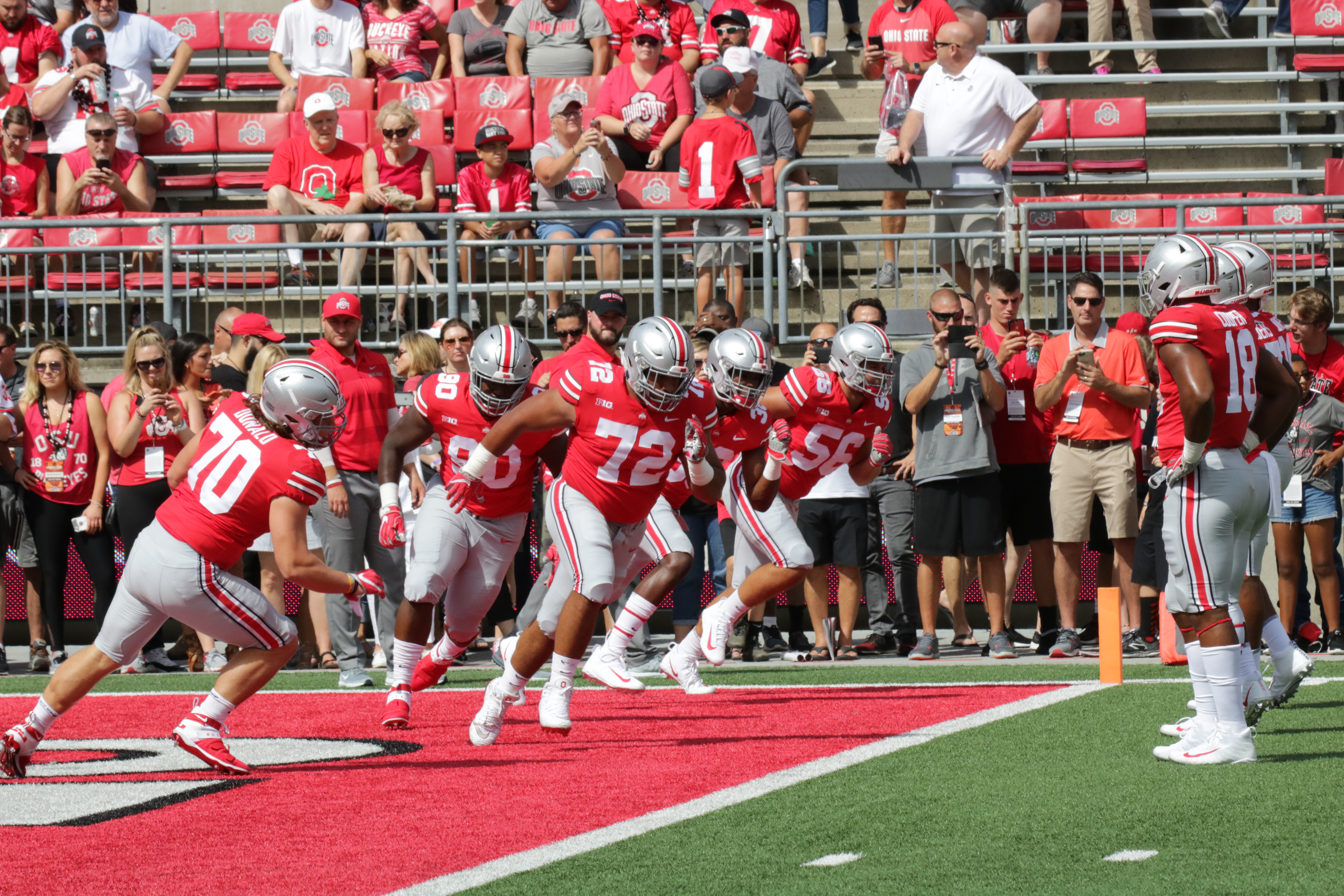 Ohio State is hosting Rutgers for its Big Ten opener this afternoon at Ohio Stadium with both teams coming off week-one wins.
It'll be sophomore quarterback Dwayne Haskins making his second start for the Buckeyes, while Ohio State is still trying to sort out who will line up where in the back seven on defense as the season progresses.
Throughout the game, BSB staffers and subscribers will have an active game thread on the BSB forum, providing notes, updates, analysis and conversation as Ohio State looks to improve to 5-0 all time against the Scarlet Knights. Click the button below to join in!