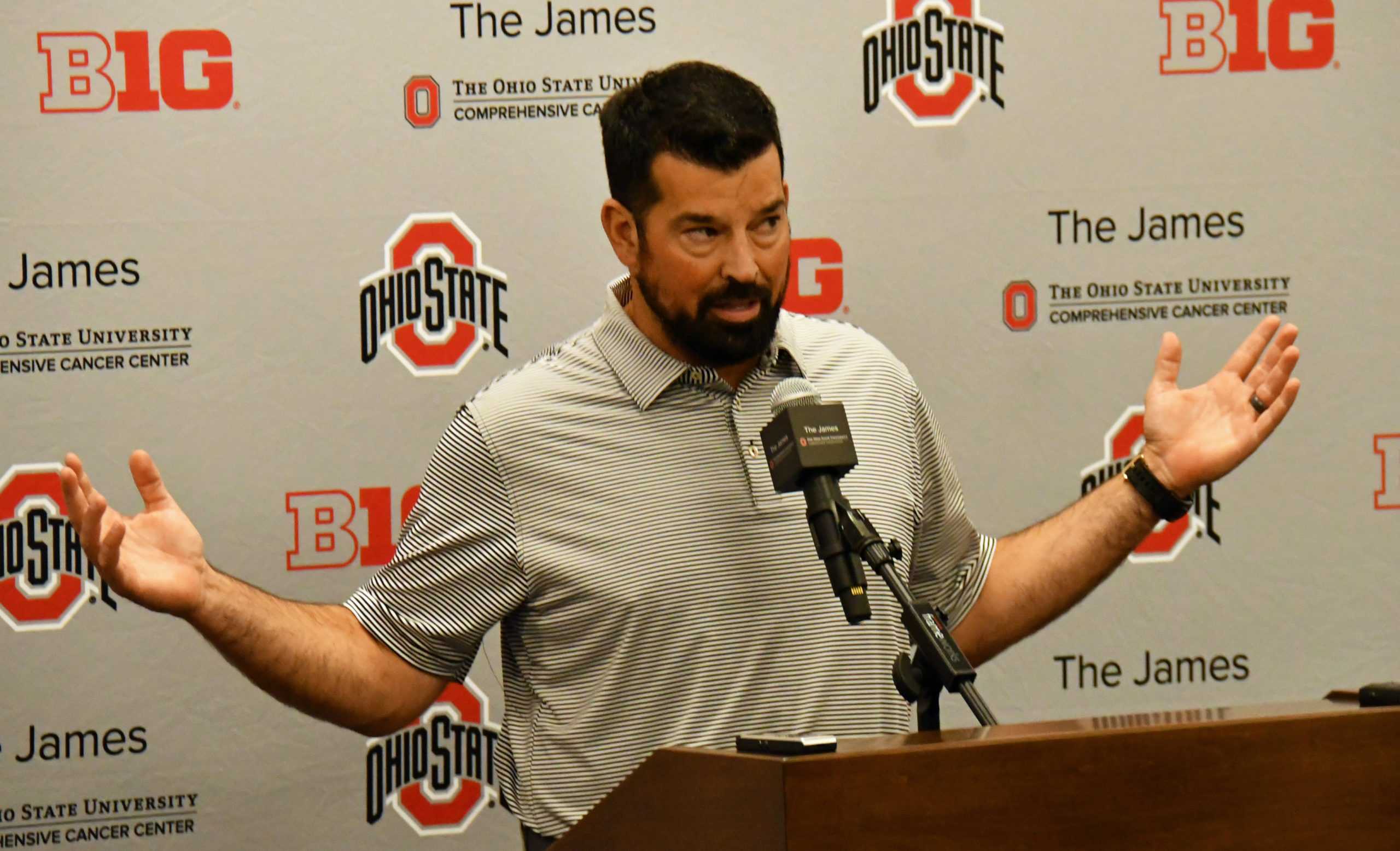 Ohio State head football coach Ryan Day reaffirmed his commitment to the Buckeyes on May 18, signing a contract extension that would keep him in the scarlet and gray until the conclusion of the 2028 season.
According to a copy of Day's contract agreement obtained by Buckeye Sports Bulletin, Day saw his annual compensation rise from $6,600,000 to $9,500,000 from 2021 to 2022. His expected base salary, from a previously agreed-upon contract amendment, rose from $1,550,000 to an annual base of $2,000,000 along with monthly payments of $166,666.67.
Day will be eligible for base salary increases at the discretion of athletic director Gene Smith and the Ohio State Board of Trustees.
Since its implementation in July, Day will earn a monthly payment of $436,666.67 in exchange for media appearances, promotions and public relations services — which will total $5,240,000 yearly. This number is up from an expected previous total of $315,833.33 per month — $3,790,000 yearly — which was agreed upon in a previous extension.
Beginning on Feb. 1, 2023, Day will earn an annual $1 million retention payment from the university.
If Day is to terminate his contract prior to Feb. 1, 2023, he will be required to pay the university $5 million within 45 days of termination. That potential payment total decreases by $500,000 each year that Day stays aboard at Ohio State and drops to as low as $750,000, if he is to terminate his contract between Feb. 1, 2028, and Jan. 31, 2029.
Since taking over the Ohio State football program, Day has amassed a 35-4 record, two Big Ten championships, two College Football Playoff appearances and a Rose Bowl victory.