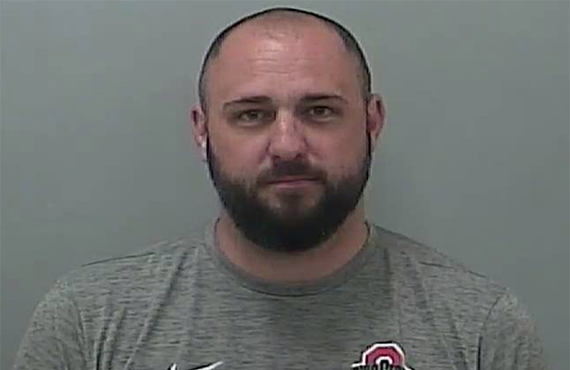 As first reported by Nicole Auerbach of The Athletic, former Ohio State wide receivers coach Zach Smith was sentenced to 180 days in jail on Friday after being found guilty of violating his civil protection order in December.
Former Ohio State assistant Zach Smith was sentenced today to 180 days in jail (20 days to be served forthwith), anger management, 40 hours of community service and 3yrs probation with drugs & alcohol conditions. He was found guilty of violating a civil protection order in Dec.

— Nicole Auerbach (@NicoleAuerbach) February 7, 2020
Judge Marianne Hemmeter of the Delaware Municipal Court suspended 160 of those days, which means Smith will serve just 20 days immediately. His sentence also includes three years of probation, 40 hours of community service, court-mandated anger management courses and a $750 fine.
Smith was arrested and charged in May 2019 after he was "confrontational with the staff at Scioto Ridge Elementary when they did not allow him to pick up his children," which violated the civil protection order filed by his ex-wife, Courtney Carano Smith.
Smith, who spent six seasons as the wide receivers coach at Ohio State, was fired by then-head coach Urban Meyer in July 2018 after he was charged with misdemeanor criminal trespass following a dispute with Carano Smith. He pleaded guilty to disorderly conduct in October 2018 in connection with said arrest and signed a consent agreement and domestic violence civil protection order, preventing him from having contact with Carano Smith for three years.
Meyer, who retired following the 2018 season, was suspended three games by the university for his mishandling of alleged instances of domestic abuse against Smith.