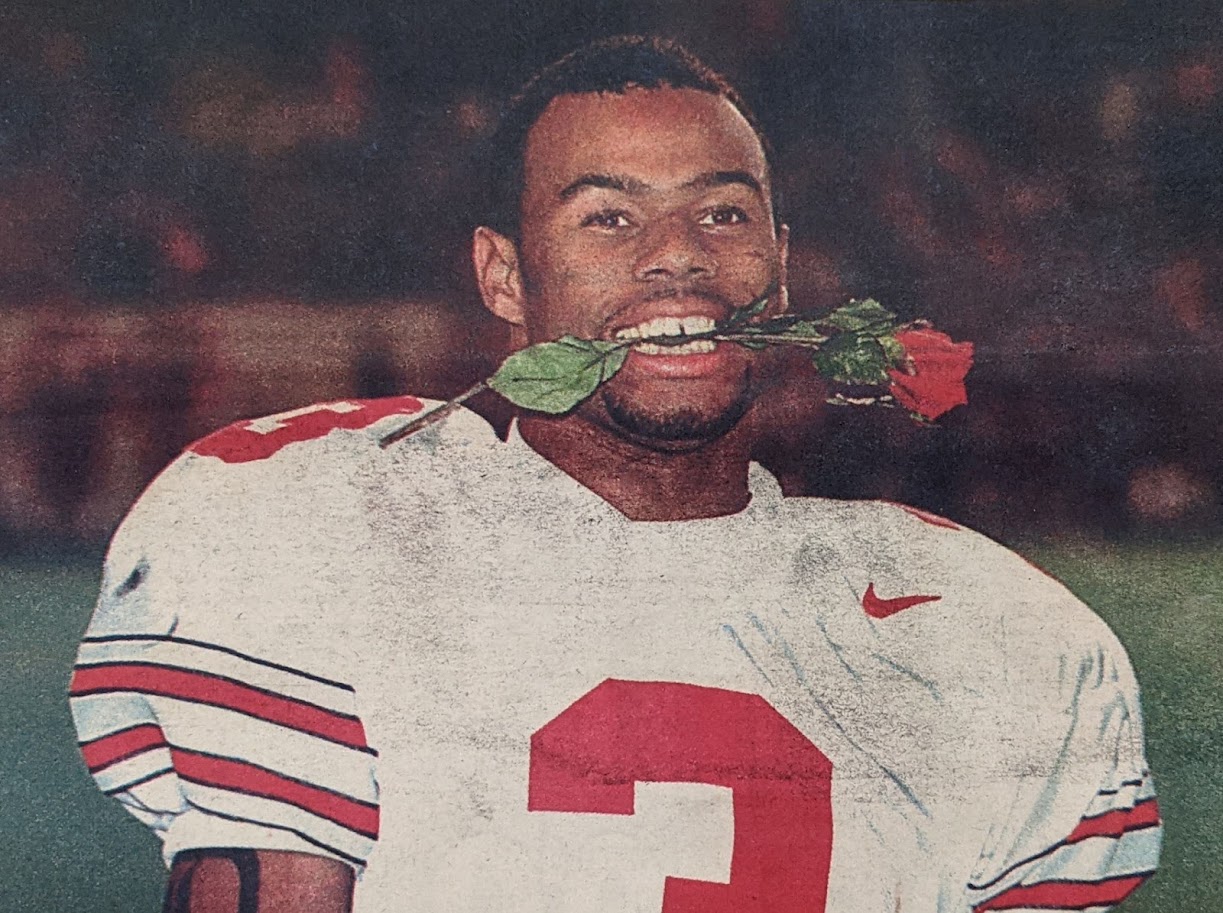 Former Ohio State wide receiver Dimitrious Stanley has passed away after a four-year battle with prostate cancer.
Stanley's death was reported on Thursday morning by Thomas Worthington, his high school alma mater, head coach Michael Picetti. Stanley was 48.
Stanley played for the Buckeyes from 1993-96, amassing 1,136 receiving yards and 13 touchdowns on 63 receptions during his career. His final season in Columbus was his most notable campaign, in which he led the Buckeyes with 43 catches for 829 yards and eight touchdowns.
Following his time with the Buckeyes, Stanley played in the Canadian Football League and Arena Football League.
After his prostate cancer diagnosis in 2019, Stanley began a non-profit organization, Brave Men Inc., with the aim of advocating prostate cancer research while also aiding those affected by the disease with financial help.